A new version of Firefox web browser is now available for Android devices which comes with Adobe Flash support as well. The new Firefox 14 browser, whose beta version is currently available, comes with a lot of new compatibility and performance tweaks for mobile devices.
Notably, older versions of Firefox browser do not have support of Adobe Flash, which is a popular protocol used for video streaming and web applications.
Along with the inclusion of Flash, the new browser also comes with a brand new design which offers much better experience to the users than its older cousins. The improved user interface keeps things easy and allows faster access of various features.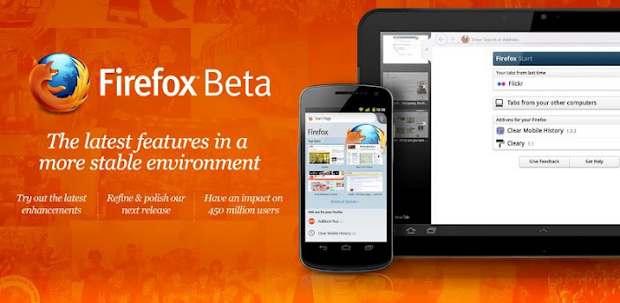 The start page also has been completely redesigned to meet the new look of the browser while plug-ins are now available on demand. So if users wish to pay a java plug-in on the page, then they will have to tap on it and it will not load automatically by default.
Also the latest update of the browser brings along mighty optimisations for HTML 5 based content as well and developers for applications can make use of this new optimisation to further improve app integration with the new browser.
Firefox's latest version of the mobile browser is compatible with devices running Android version 2.2 and above. It is advised to the users to connect their devices with a high speed internet source such as a WiFi to download this browser as it is a 17 MB or more worth of installation and can take a while to get downloaded using regular GPRS connection.
Firefox Beta is now available for download from Android Market. Users who wish to install it can visit the marketplace from their smartphone or they can follow the link to download it directly.
Link : https://play.google.com/store/apps/details?id=org.mozilla.firefox_beta