Lenovo sub-brand Motorola is all set to hold an event during Mobile World Congress (MWC) 2017, where it will showcase it next-generation Moto G5 Plus and Moto G5 smartphones. Besides all the previous rumours, the latest leaked photo reveals some of the key specs of the Plus variant.
The leak originated from a member of a Brazilian Moto G4 community on Google Plus, and the photo shows the front panel of the upcoming device with a marketing cover over its display, which reveals some key specs. To start with, the cover reveals that the device will come with a 5.2-inch Full HD display, which contradicts previous that supported the fact that Plus variant will come with a 5.5-inch Full HD display.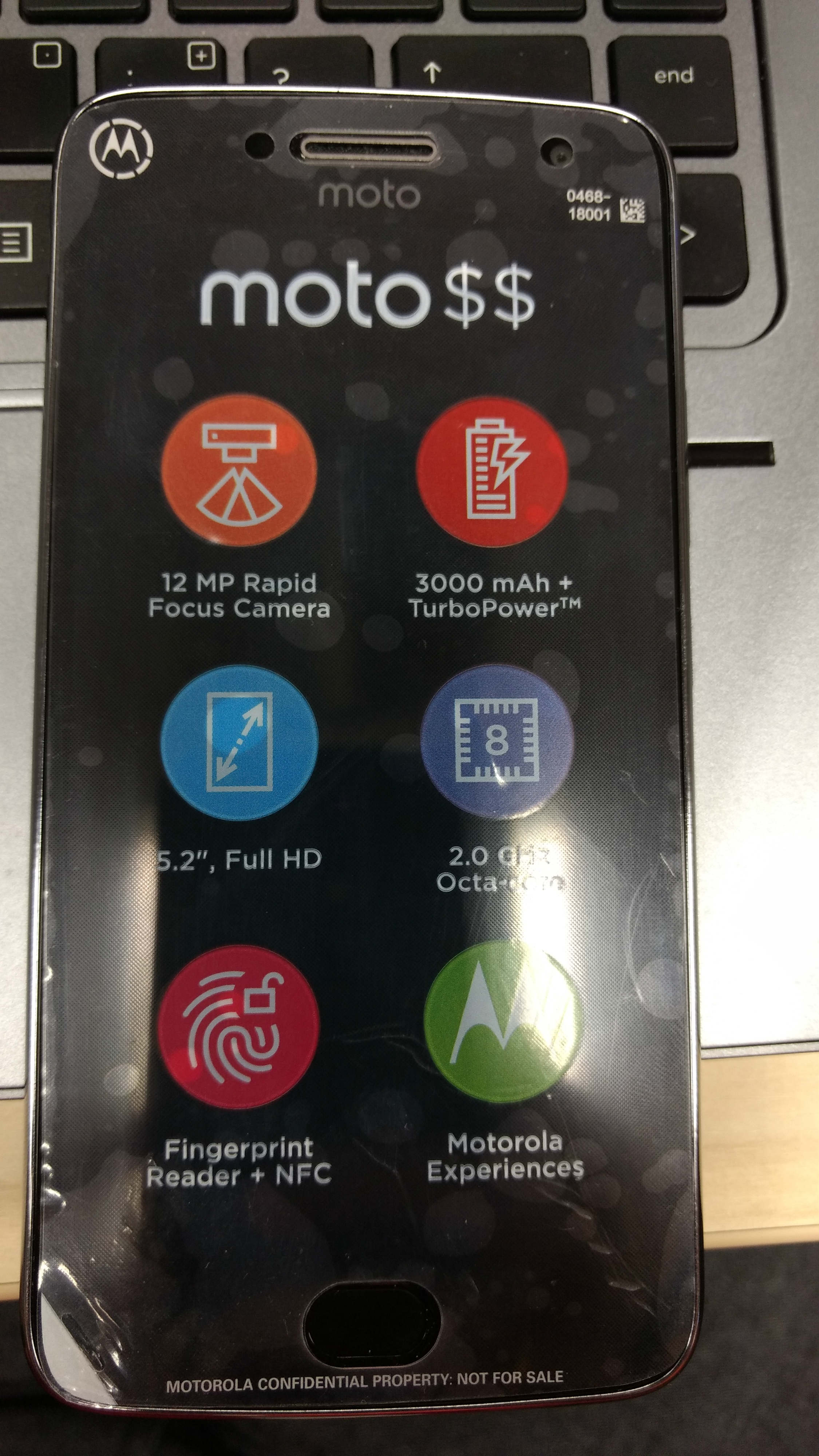 For the hardware front, the photo divulges that the smartphone will come with a 2.0GHz octa-core processor, which might the Qualcomm Snapdragon 625 processor. Other keys specifications include a 12-megapixel rapid focus camera, a 3000mAh battery with TurboPower quick charge technology, a front-facing fingerprint sensor and NFC. However, the photo does not reveal RAM and storage options, judging by previous rumours, it should come with a 4GB of RAM and 32GB of internal storage and might run on Android 7.0 Nougat.
The post also reveals that the device will comes equipped with Radio and Digital TV. The post further states that it will come with a Nano SIM as opposed to the micro SIM used in previous generations. Lastly, the fingerprint sensor is of oval shape and not of square shape, which is found in Moto Z and Moto G family. Moto series is one of the most important for the company and has brought in some impressive sales figures in the past. It will be interesting to see if Lenovo can pull off another promising device.