Hyderabad-based Mojostreet has launched its location based app that the company claims is a real world mobile game, friend finder app, social network and rewards program, all rolled in to one application.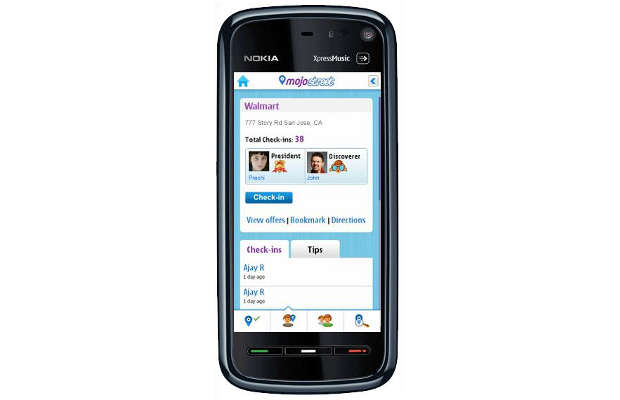 The app is available for Blackberry, Nokia, Iphone and Android devices. Mojostreet has already seen more than 18,000 downloads and check-ins in two weeks of its beta launch.
Majorstreet founder and chief executive officer Kalyan Manyam told reporters that the numbers is expected to touch 100,000 by next month.
"Mojostreet is a free to download real word game, friend finder, city guide, social network and loyalty rewards all rolled into one app for your smartphone," he said.
Using the application, one can check-in to hotels, restaurants and stores in his location and earn royalty rewards. The user is directed to the nearest outlet, offering the discounts when he can avail the 'Mojo offers' by showing the code to the merchant.
150 brands were currently available on Mojostreet in 1,250 locations in Hyderabad, Bangalore, Noida, Gurgaon and Delhi. The company plans to expand its operations to Chennai, Mumbai, Pune and Kolkata soon.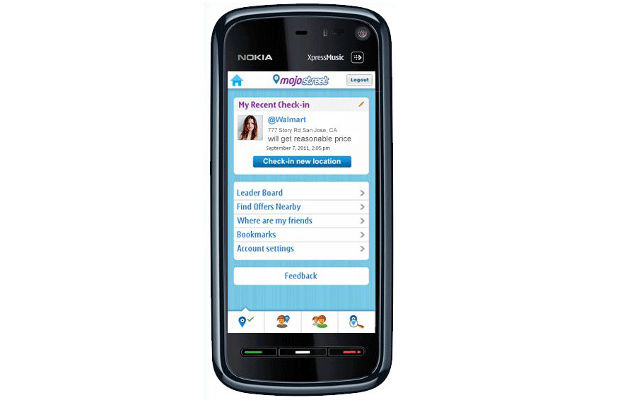 Kalyan said they were not charging the customers but collect monthly charges from the merchants. The firm will soon be joining hands with airlines, which will offer some discount on the second check-in.
Using the applications, the users get to know where their friends are. They can also connect Mojostreet to their Facebook and twitter accounts.
The game also helps you discover amazing places of interest based on your likes and your friend recommendations. While traveling to different cities, you can use Mojostreet to find useful locations like nearby restaurants, night clubs, ATMs etc. Based on the tips provided by friends and other members who have visited the place earlier, you can choose whether or not to visit that place.