Microsoft is quietly working on a new on-screen keyboard for the Windows Phone 8 mobile operating system. WMPowerUser managed to get a leaked Microsoft Research presentation that had a new Arc Soft on-screen keyboard that is specifically meant to be operated with one thumb.
Microsoft is looking to add a new input style in the Windows Phone 8 mobile operating system. The existing Swype and SwiftKeyX keyboard apps are making waves amongst Android users. With Windows Phone 8, Microsoft is trying to address the issue of using smartphones with one hand. Phones with large screens or full touchscreens usually require the attention of both hands to feed in text through the on-screen keyboard.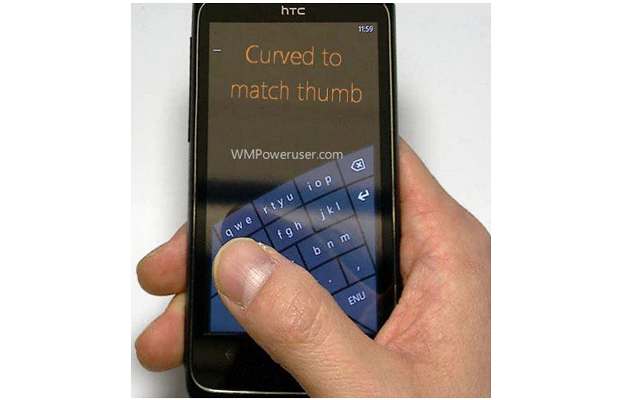 The leaked Microsoft Research presentation carried the photo of an on-screen soft keyboard which is arch shaped and has the keys clustered together. This keyboard can easily be used with one thumb and the user does not have to rely on both hands for text inputs.
It would be interesting if Swype follows the same implementation for its keyboards on different platforms. However, there are no official confirmations on whether Microsoft will actually use the Arc Soft curved keyboard in the Windows Phone 8 OS. It could be offered as an additional download from the Marketplace.