Global software and operating system provider Microsoft has announced its social networking site Socl. This new social networking service was in a private beta phase since last year, and has now finally been uncovered for the world.
Although not in direct competition with Facebook or any other social networking websites, Socl utilises the power of search in bringing people together and helping promote collaboration and interactions. Users with similar interests can join or follow each other and share their interests via Socl.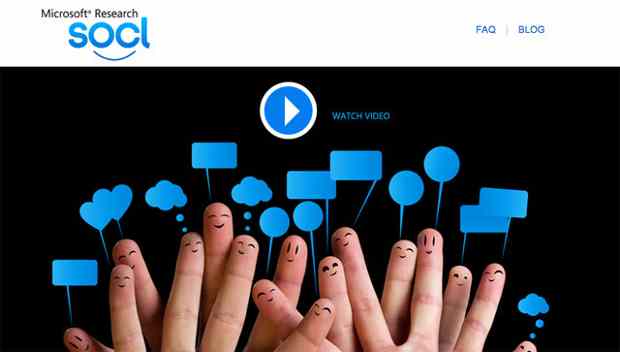 To aid research and collaboration, the search results on Socl have been made public, allowing users to view and comment and help each other if possible. Socl utilises topics to generate interesting conversation between users and can also use realtime video sharing for face to face conversations.
Although no mobile version of the newly announced service has been hinted at by Microsoft, we surely hope it will be announced soon, at least for Windows Phone devices.
Socl is a free service and is available to anyone with access to the internet. Users can login to the service by using their existing Microsoft ID's or can also use their Facebook login (www.so.cl).