The recently emerged rumor about Micromax working on the Canvas Pro HD has been put to rest by the company.
While talking to the Mobile Indian a Micromax spokesperson confirmed that "the Micromax Canvas Pro HD A120 is just a rumor and the company is not working on any such device."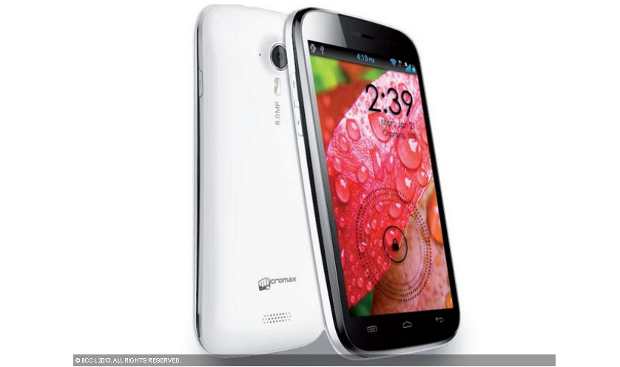 The listing on Sulkha.com, though, seems to be pretty convincing and comes with in depth details about the product, making people believe that the company is actually working on the device.
According to the rumor Canvas Pro HD A120 houses an ARM cortex A7 based 2 GHz quad core processor, which we believe is wrong as the architecture cannot deliver such high clockspeeds. The recently launched MediaTek MT6589 CPU has four Cortex-A7 cores, clocking in at 1.2 GHz, and uses a PowerVR Series 5XT GPU, making it the faster ARM Cortex A7 based chip on the block.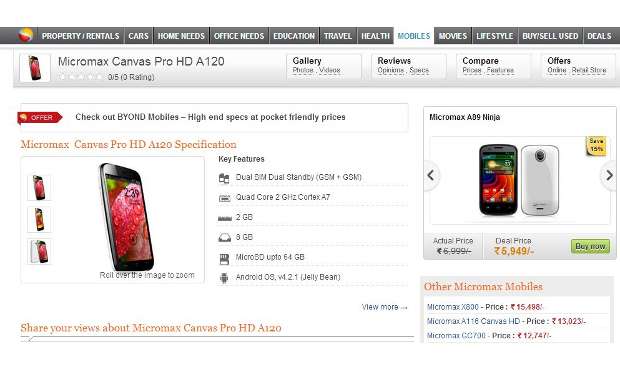 Till date full HD resolution based devices have been launched by Sony, Samsung, LG and HTC; and all of them come priced at Rs 35,000+. Considering the rumor the price is expected to be around Rs 20,000 which is not justified.
Interestingly, Micromax had earlier told The Mobile Indian that it will be launching a new Canvas product every two months. Although the Canvas 3D was launched very recently there is no denying that Micromax might be working on something bigger and better for users but what it is we still do not know.