Samsung is quietly working on another stylish smartphone made from metal frames and called Galaxy A5. Likely to be a new series of premium finish bearing smartphones, the Galaxy A5 arrives after the already announced Galaxy Alpha handset. Samsung has styled the Galaxy A5 differently than the usual Galaxy devices but bears a close resemblance with the new Galaxy Note 4. SamMobile grabbed some early images of the Galaxy A5 SM-A500F smartphone.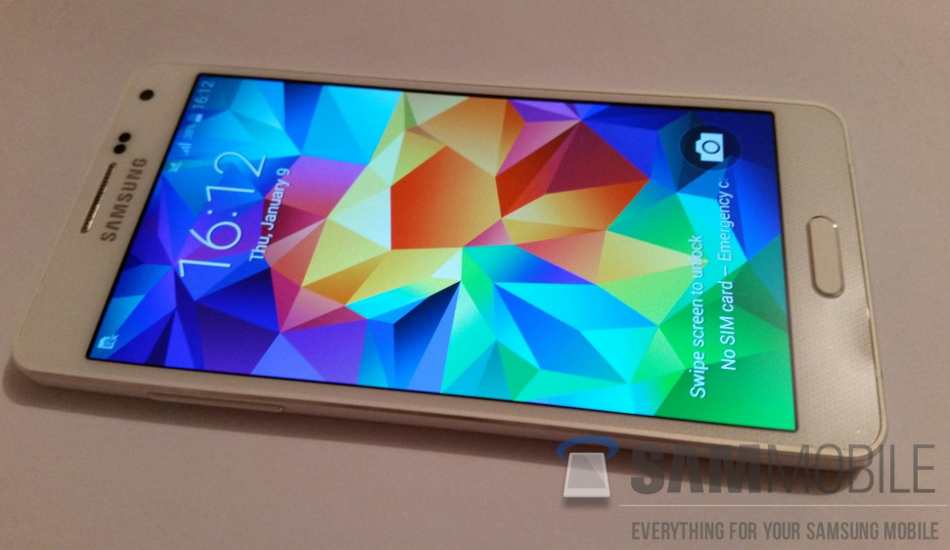 The upcoming Samsung Galaxy A5 SM-A500F smartphone is part of the new Galaxy A series. The Galaxy A5 features a new kind of mixed material which apparently feels cold in the hand. Of course there would be some metal components involved in the chassis construction. However, Samsung is estimated of using a special coating or a material.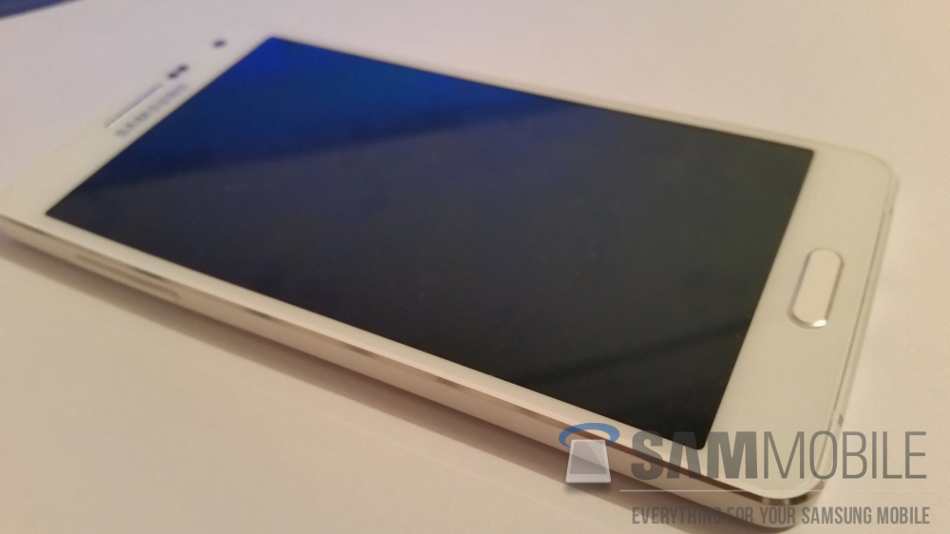 Samsung has features the 5-inch HD Super AMOLED display with high definition resolution. The Galaxy A5 is powered with a quad-core Qualcomm Snapdragon 400 mobile chipset. This processor is expected to run the latest Samsung TouchWiz iteration. Samsung will offer it in 16 GB expandable storage option. By default, it will run Android 4.4.4 KitKat.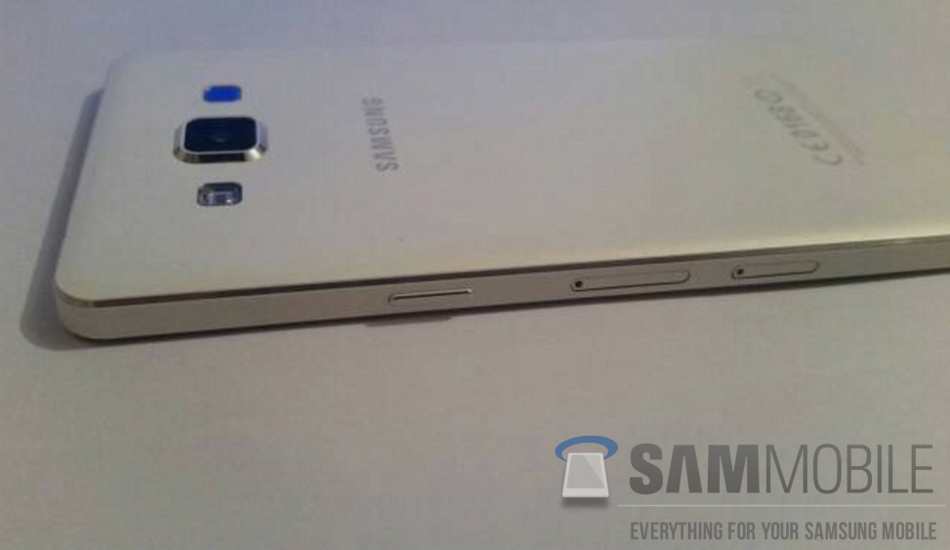 At the back is a 13 megapixel camera with LED flash for imaging and recording full HD videos. Meanwhile, in the front is the 5 megapixel camera for video calls. Samsung has placed 2330 mAh battery to power the smartphone.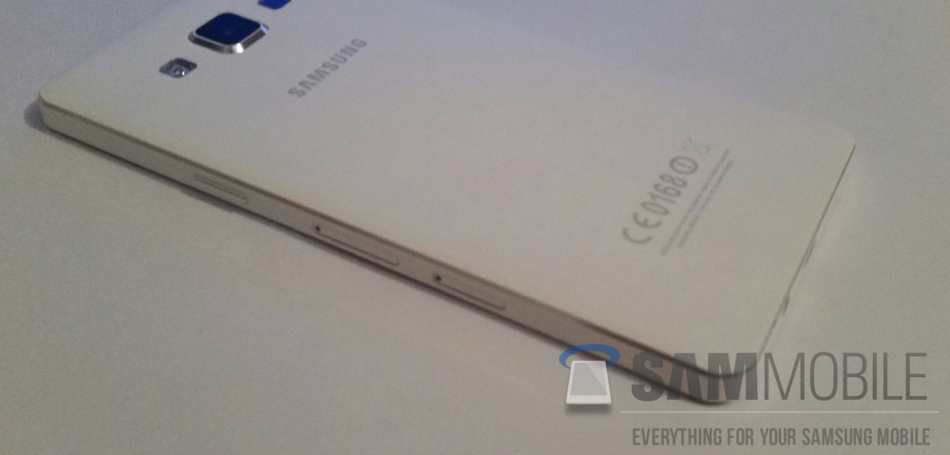 Samsung Galaxy A5 is one of the three smartphones that are expected to arrive in A series line-up.