Home grown mobile phone manufacturer, Maxx Mobiles has launched two new handsets – the dual-SIM Sleek MX464 and the Super MX424.
Available in black colour with gunmetal finish, the Sleek MX464 is affordably priced at just Rs 2,424.
Featuring a 2.2′ TFT screen, the Maxx Sleek comes equipped with a 1.3 MP camera and an audio connector of 2.5 mm audio jack. The JAVA enabled handset also has dedicated applications for Facebook, Twitter and Google along with Yahoo! launcher. With an expandable memory up to 8GB, MX464 supports MP3/ AAC/ WAV formats of audio and comes with a video recorder that supports 3GPP/AVI/MP4 video formats.
Commenting on the launch, Ajjay Agarwal, chairman and managing director, Maxx Group, states: "With this phone, you get a sleek design, multimedia features and dual-SIM support &#151 all at an extremely affordable price."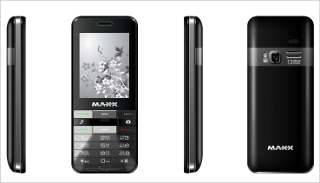 Meanwhile, Maxx has added another handset to its 'Big Battery' series. Named Super MX424, the phone comes loaded a 2200 mAh battery that, the company claims, offers up to 11-17 hours of talk-time and up to 460-1150 hours of standby time.
The 1.3 MP camera phone with LED flash is integrated with multiple features like dual SIM, wire-free FM, sound recorder, MP3/AAC/WAV audio player, video recorder, 3GPP/AVI/MP4 video formats. This 2.4″ TFT screen handset, priced at Rs 2,727, comes with dedicated key for audio player and camera.
Maxx Mobiles already has three models as a part of the "Big Battery Series" – the Maxx Hexa (MX155), Maxx Rave (MX182) and Maxx Buzz (MX188).
"This phone is best suited for users in small towns and villages who prefer a phone that can last for days without constant recharging. It also works well for the youth who enjoy having a phone that can support a higher talk time," says Ajjay Agarwal.