LG V30 is all set to launch on August 31 at the IFA 2017 and it seems that the company has started teasing some key features of the upcoming device. LG earlier confirmed that its latest smartphone will come with a P-OLED display and now it revealed that the phone will boast a large f/1.6 aperture lens.
The company has confirmed that the V30 will come with dual rear cameras and it will sport the largest aperture among existing smartphone cameras. The brand says that large f/1.6 aperture will deliver 25 percent more light to the sensor as compared to the f/1.8 aperture lens. LG further adds that the camera glass is made of Crystal Clear Lens which delivers greater light-collecting ability than a plastic lens as well as better colour reproduction.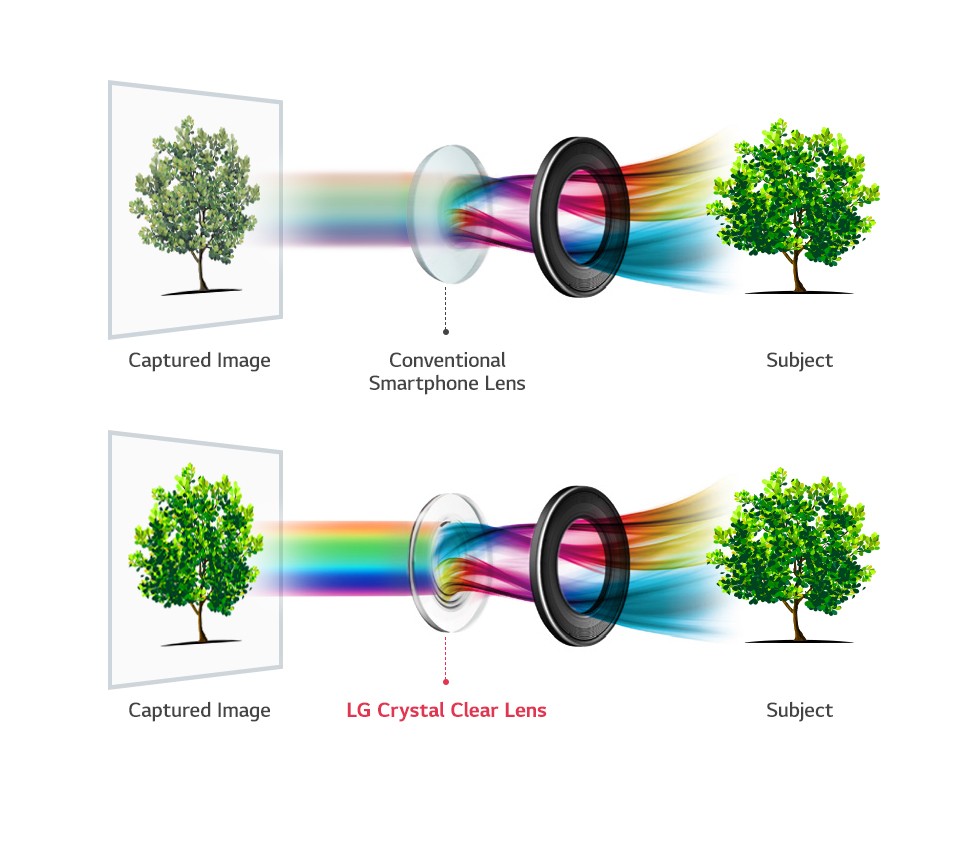 Further, LG adds that camera in the V30 cuts edge distortion by a third as compared to the V20 and it is 30 percent smaller in size compared to its predecessor. The camera will with a specialized UX featuring laser detection AF, optical image stabilization and electronic image stabilization.
Previously, LG confirmed that the display of the next flagship aka LG V30 will come with a 6-inch QHD+ OLED FullVision screen with a resolution of 2880 x 1440 pixels. LG further adds that the V30 will have 20 percent less upper and 50 percent less lower bezels compared to the V20. The display will be further protected with Corning Gorilla Glass 5 that incorporates shatter-resistant technology.
You might also like this:
Further, the visuals on this OLED display deliver 148 percent of the sRGB colour space for digital images and 109 percent of the DCI-P3 colour space for digital cinema. The display also supports HDR 10 and has a 10 times faster response time than LCD, which makes an important consideration for action movies and VR.
Recollecting some previous leaks, the smartphone will be powered by an octa-core Qualcomm Snapdragon 835 processor clocked at 1.9GHz. The device will be backed by a 4GB of RAM and it is reported that it will come with a 64GB of internal storage.