South Korea's LG Electronics will launch 12 new Android based smartphones in low, mid and top end categories in India this year to strengthen its existing smartphone portfolio in the country.
" In order to strengten its existing Android smartphone segment, LG will launch 12 new Android based handsets in the price bracket of Rs 7,000 to Rs 35,000 for Indian consumers this year," Sanjay Maheshwary, head of marketing, mobile communications, LG Mobile, said to The Mobile Indian.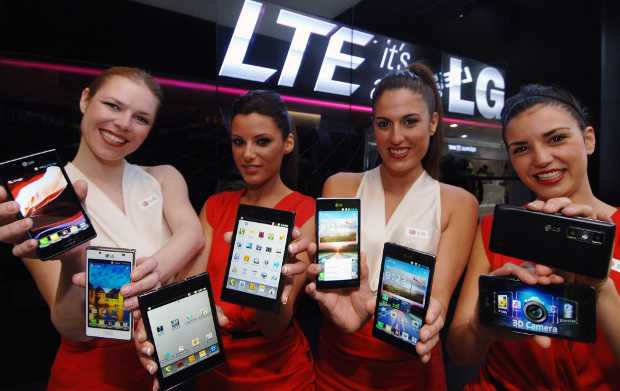 Sanjay further added, "LG will begin the launch of new Android handsets in India from May with Optimus 4X HD smartphone with Android 4.0 Ice Cream Sandwich mobile operating system and quad core Nvidia Tegra 3 mobile processor."
LG will begin the launch of new Android handsets from May with Optimus 4X HD smartphone which will feature 1 GB RAM and 16 GB on board storage. At the rear, the smartphone features an 8.1 megapixel camera with LED flash and in the front there's a 1.3 megapixel camera for video calling and video chats.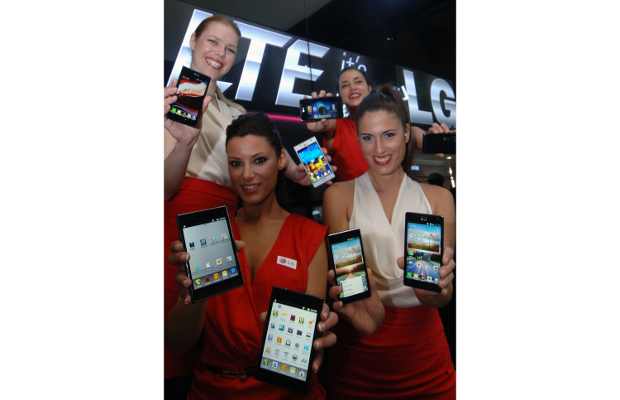 LG will also launch LG Optimus VU, LG Optimus 3D Max and three affordable smartphones in the L series in India.
The L series smartphones from LG are called Optimus L3, Optimus L5 and Optimus L7. Optimus L3 has a 3.2 inch display, 3 megapixel camera, and 800 MHz processor. L5 has a 4 inch display, whereas L7 has a 4.3 inch display. All the L models are expected to be available in white or black.
LG Optimus VU, a 5 inch display based Android smartphone which will be in direct competition to Samsung Galaxy Note and Acer Iconia Smart, is expected to be launched this year too. LG Optimus VU has 4:3 aspect ratio as against the 16:9 aspect ratio featured on most smartphones, which the company believes improves the device's usability.
LG Optimus VU has 1024 x 768 pixel resolution and boasts of 650 nits of brightness and an 8 megapixel camera, along with features like Android Beam, WiFi Direct for faster file transfer, Bluetooth 3.0 and a 1.3 megapixel camera in front.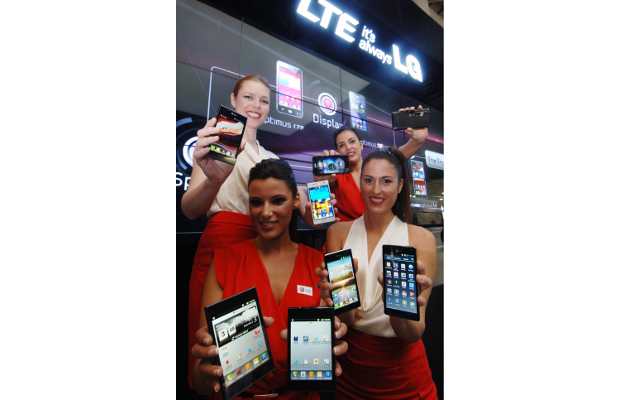 Along with this, LG Optimus VU features a dual core 1.5 GHz processor and a faster graphic engine. For storage, the device has 32 GB of onboard storage and a 2080 mAh battery pack.
Another smartphone that is expected is LG Optimus 3D Max. It will be an upgrade to the earlier Optimus 3D smartphone. At 9.6 mm thickness, the new phone will be slimmer than the existing Optimus 3D which is 11.9 mm thick. Optimus 3D Max will come with a faster 1.2 GHz dual core CPU, 1 GB of RAM and 16 GB of built-in memory.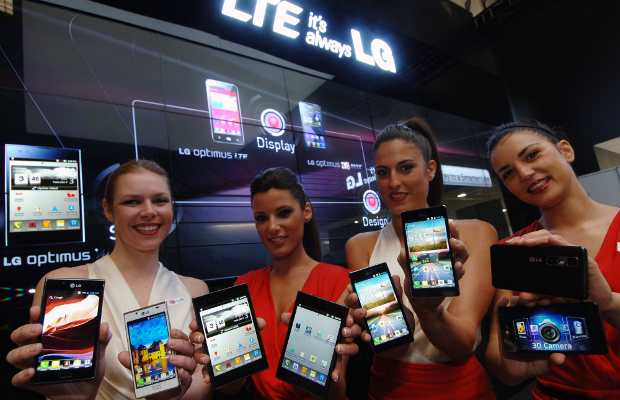 One of the best parts of the phone is its ability to edit 3D videos and images captured with its pair of 5 megapixel cameras. The phone can also capture normal 2D visuals and videos of up to 8 megapixel resolution.
Optimus 3D Max comes with a 3D capable, 4.3 inch LCD display that will surely help users take full advantage of the 3D capabilities of this Android smartphone.
Currently, LG has a long portfolio of Android smartphones that includes LG Optimus Sol, LG Optimus Net etc.
"LG expects smartphone sales to touch 18-20 million units in 2012 and 80 per cent of the demand is for devices in the category of Rs 10,000," Sanjay hoped.