Mobile phone manufacturer, LG has announced a new Android smartphone which will come with an innovative pouch. Named Spectrum, the smartphone is renamed version of LG's Optimus LTE. It comes with a 4.5 inch AH-IPS LCD display of 720p resolution, a dual-core 1.5 GHz processor and LTE connectivity.
While the phone itself is very attractive, LG also showcased one accessory for the phone which was interesting as well as unique, which is called Smart-pouch.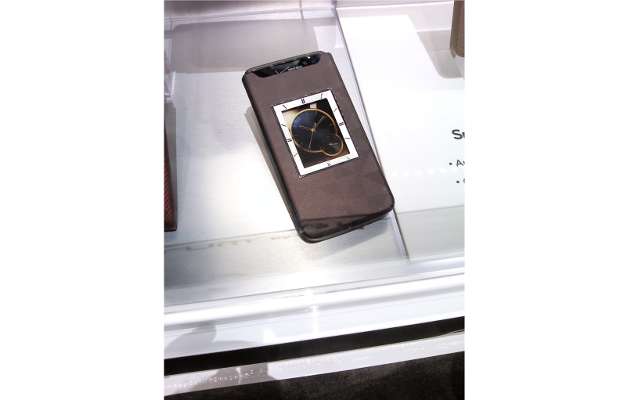 And as the name suggests, this is a pouch that protects the phone from scratches. There is a square hole in the centre of the pouch with chrome strip. And in this space, the phone displays a clock which makes it look like a pouch with a clock in built.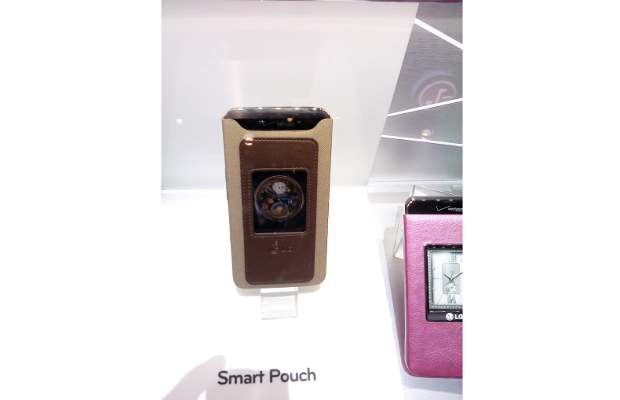 There are six different designs of the clock. Besides, the pouch also comes in different leather finishes. The pouch is available in light tan, pink, blue and black colours.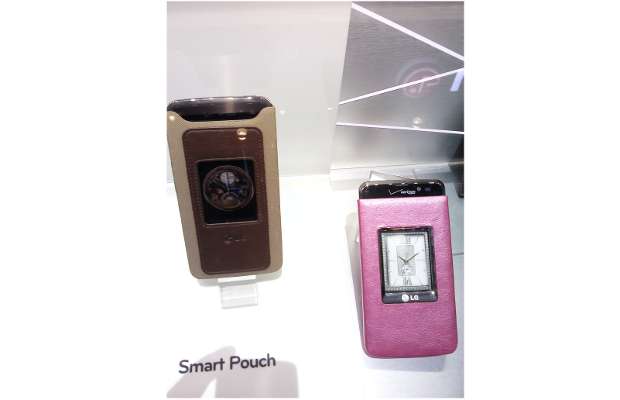 The phone automatically detects the pouch and will come up with the clock face based on the design of the pouch that you chose. It also displays various notifications through this clock face. Price of the pouch was not announced.
The phone is not likely to come to India any time soon as we do not have the LTE network in place till now. However, a 3G version of the phone cannot be ruled out.