Reliance Jio has launched a new broadband plan for JioFiber users. The telecom operator offers a host of plans depending on the preference of users. The base plan starts at Rs 399 per month with prices going all way up to Rs 8,499 for the top plan. Read on to know more about the new JioFiber plan.
Also Read: JioCinema Premium Subscription Plan launched with Exclusive HBO Content: Check out the details
JioFiber introduces a new quarterly plan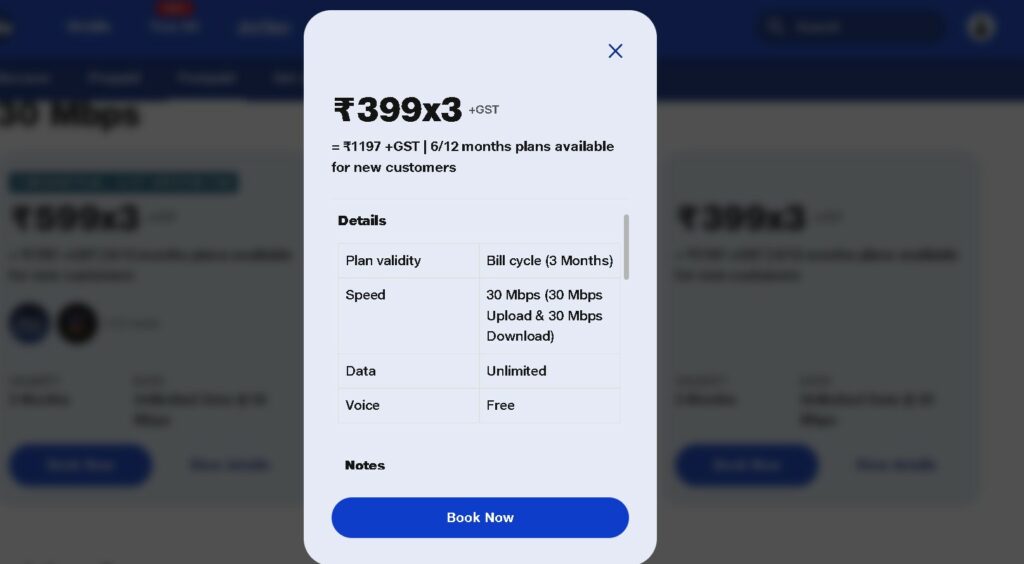 The new JioFiber plan is priced under Rs 1,200. It costs Rs 1,197 and the price is exclusive of GST. The plan is valid for three months i.e. 90 days. This means that the new tariff plan costs Rs 399 per month. The plan offers 30Mbps download and upload speeds. There is free voice calling and the data is unlimited. However, the unlimited data means that users get 3.3TB of high-speed internet each month after which the speed will decrease.
Apart from the newly introduced plan, Jio also offers two quarterly plans with 30Mbps speeds and unlimited data. One plan is priced at Rs 499 monthly (Rs 1,497 quarterly) with a subscription to six OTT apps and 400+ on-demand TV channels for an additional. Another plan costs Rs 599 per month (~Rs 1,797 quarterly) with access to 15 OTT apps and more than 550 on-demand TV channels.
The JioFiber Rs 1,197 plan is already reflected on Jio's official website. It can be purchased by going to the JioFiber section on the official website > selecting all postpaid plans > choosing the quarterly filter.