A couple of years back, there was a time in India when Finnish manufacturer Nokia was synonymous with mobile phones. It was the world's top selling phone brand and used to offer handsets in almost all price categories. But things have changed now. One would still get Nokia branded phones in different price brackets, but they are no longer the 'ultimate' devices. No doubt, Nokia was ousted from the throne with changing times.
Nokia has been dethroned from the No 1 slot mainly due to three factors – Apple's iPhone phenomenon, the birth of Android, and the partnership with Microsoft.
It's not that Apple's iPhone outpaced Nokia in terms of sales or pricing but what it offered consumers was a multi touch mobile environment. Android, on the other hand, created a sort of avalanche of handsets, giving users the much-needed alternative. To overcome threat from Apple and Android, Nokia made a surprise move. It joined hands with Microsoft in 2012 for Windows Phone operating system.
Nokia's Lumia-WP initiative was a gamble, which paid off to some extent but was not enough for helping the mobile giant reclaim its lost glory. In December 2012, Nokia took another step in its quest to the numero uno position in the form of the first ever app reality TV show – Nokia Lumia- Your Wish Is My App. The campaign provided consumers the unique and exciting new opportunity to submit mobile application ideas, and stand a chance to win a grand prize of Rs 1 million. Underlining its importance, Gerard Rego, director of developer experience, Nokia India, said, "The Nokia Lumia – 'Your wish is my app' contest is about opening this platform up for greater innovation and inviting suggestions from the consumer itself, promising them our support in developing and taking the benefits of the application to a wider audience of consumers in the Windows Marketplace." What is unique about this move is that Nokia has understood the fact that the consumer is the best judge of what he wants and therefore the company incentivizes consumers to share their app ideas. This process has become central to Nokia's Lumia smartphone endeavor, which in turn is central to Nokia's mobile business.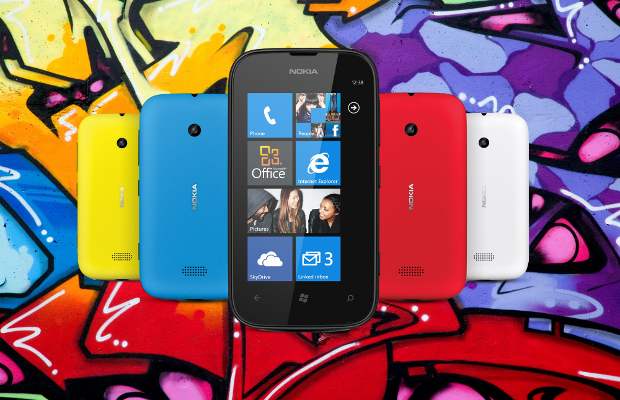 In 2013 came the big bang: Nokia launched three smartphones based on Windows Phone 8 operating system – Lumia 920, Lumia 820 and Lumia 620. This was the first time that Nokia launched the complete portfolio – entry, mid and top segment, in one go. Lumia 920 and 820 are available right away and Lumia 620 will be available from the first week of February.
Vipul Mehrotra, director, smart devices, Nokia India, said to The Mobile Indian, "The aim of this move is to address the needs of different consumers who have different budgets. What this essentially means is that if you want to buy a Nokia Lumia smartphone, budget will not be a hindrance."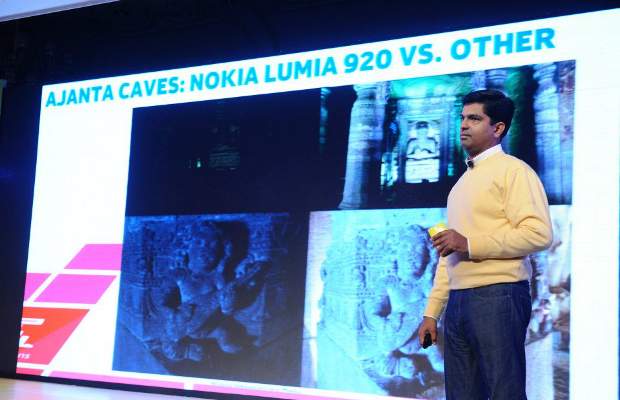 But Nokia has not forgotten the fact that India is still predominantly a feature phone market with around 80 per cent market share being that of these low cost handsets.
"Asha range of phones has won a lot of appreciation from consumers, and it is just that Lumia 920, 820 and 720 were supposed to be announced first. In the next couple of months news phones under the Asha series will also be announced," added Vipul. Also, during the launch of
Lumia 920, 820 and 620 Nokia did one more thing that it hadn't done till date. Without naming the competitor, it compared the camera quality of Lumia 920 with other Windows 8 based phones in the market in front of an audience.
When asked about this migration from the old practice where Nokia never compared its phones with others', Vipul said, "If we don't do it than who will do it." He further added, "Every handset manufacturer will get the same Windows Phone 8 operating system and what will differentiate them from each other will be the value add features and unique experience. That is just what we are trying to do."
In a way, Nokia has tried to show that it is confident about its products and is ready to take competitors head on. Only time will tell whether Nokia will be able to recreate its old magic.