We have been talking about Intel chip based devices for a long time now, and finally the company has released the first prototype phones and tablets based on its Medfield system on chip design, which is part of the Atom family of processors.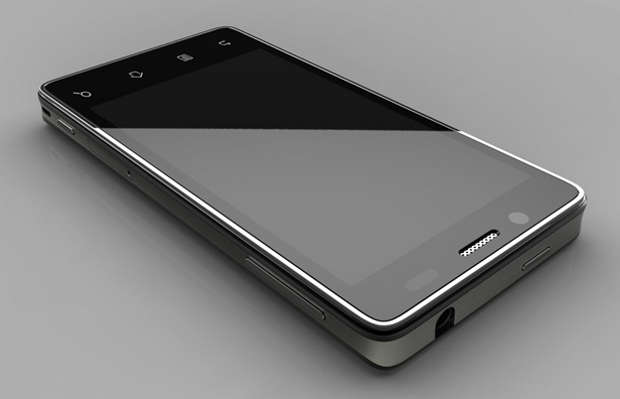 According to Technology Review, the phone looks very similar to iPhone 4 but is lighter since it has a plastic body. However, this prototype is a reference design for manufacturers and is not meant to be sold in retail.
"We expect products based on these to be announced in the first half of 2012," said Stephen Smith, vice president of Intel's architecture group. He added, "The devices are sent out to inspire and instruct manufacturers interested in building products around Intel's latest technology. They can use as much or as little of the reference design as they like."
Intel, which dominates the PC chip business, has not been able to make a mark in the small device space as its designs have been too power hungry to suit mobiles and tablets.
However, Intel says that the new Medfield system on chip will solve all those problems and that after its release the company will emerge as a credible contender in the space.
Previous Atom designs spread the work of a processor across two or three chips, a relatively power-intensive technology that is suitable for PC chips. But now Intel has finally combined the core functions of its processor designs into one chip.
According to Technology Review, "The (Medfield prototype) phone was powerful and pleasing to use, on a par with the latest iPhone and Android handsets. It could play Blu-Ray-quality video and stream it to a TV if desired; web browsing was smooth and fast."
The phone's camera had a 'burst mode', which captures ten full-size eight megapixel images at the rate of 15 per second – a technology that Intel acquired alongwith the Dutch image-processing company Silicon Hive earlier this year.
Intel's reference tablet, which used the same Medfield chip as the phone, was running the latest version of Android, called Ice Cream Sandwich. It had a slightly larger screen than the iPad 2 but was about the same in thickness and weight. A limited trial suggested that it was noticeably nicer to use than older tablets based on the abandoned Honeycomb version of Android.
Intel has tested its reference handset against a handful of the leading phones on sale today. "These tests show that Medfield offers faster browsing and graphics performance and lower power consumption than the top three," said Smith.
However, this lead is likely to disappear soon with ARM (the leader in mobile phone processing) likely catching up before the commercial products based on Intel's chip arrive.