Google has today announced that it is rolling out the improved "Explore Nearby" tab on Google Maps. The new Explore tab is now available to all Android and iOS users globally.
Google Maps now has got a new redesigned Explore tab to give you quick recommendations for restaurants, cafes in any area you're interested in. With the new trending lists from local experts and Google's algorithm, you can now find the best burger in town or track the top brunch spots in the city. You can also keep a track on your progress against any of the restaurants featured in the trending lists.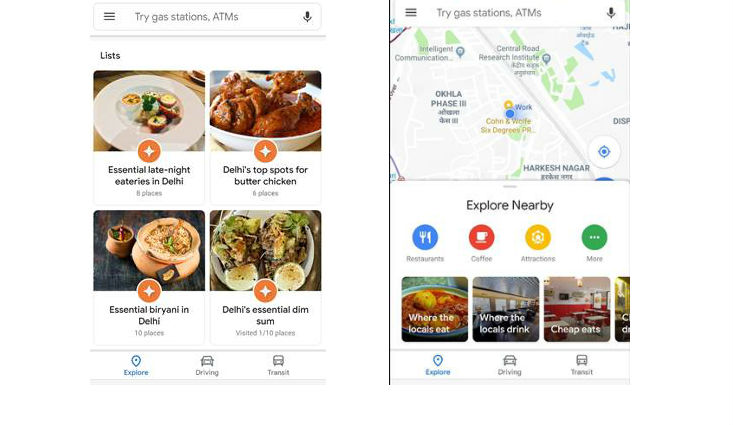 The new Explore tab now surfaces the top events and activities happening in your area. You can see photos, descriptions, and filter by categories like "good for kids," "cheap" or "indoor or outdoor" so you can find just the right activity to fit your mood. If you have the location history turned on, each restaurant and other cafes will feature "Your match," a numeric rating that tells you how likely you are to enjoy a place based on your own preferences.
Google has also rolled a 'For You' tab as well. This option will keep you updated about all the latest happenings in the nearby places or places which you visit frequently whether it's near your home, work, or a city you visit frequently. The For you tab is now available on Android in the U.S., U.K., Canada, Australia, and Japan.