Popular multi-account instant messaging application IM+ Pro is now available for iOS at a special discount price of $0.99 (approximately Rs 53).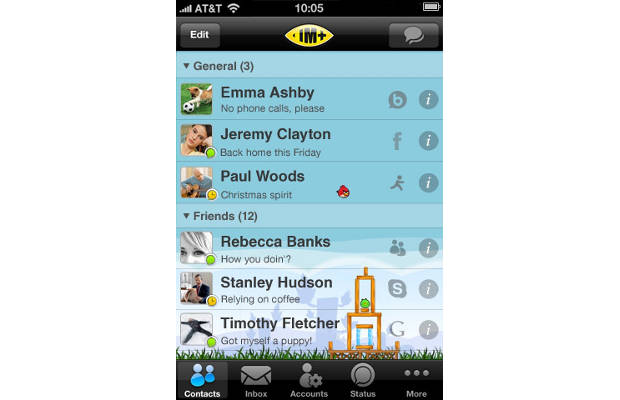 Usually, the same IM+ Pro app costs $4.99 (about Rs 265) and it removes all the ads that appear in the free version of this app. The IM+ Pro app is available for iOS 3.0 or higher versions.
Developed by Shape Services, the latest version of IM+ brings a new mobile-to-mobile app messaging service &#151 Beep. It is like the free alternative to SMS and very much like BlackBerry Messenger, WhatsApp and similar services.
Indian users tend to have more than one instant messaging account and need to login at the same time. For such users, apps like IM+ play a great role by allowing the user to easily log into all accounts at the same time and also transfer files right from the phone.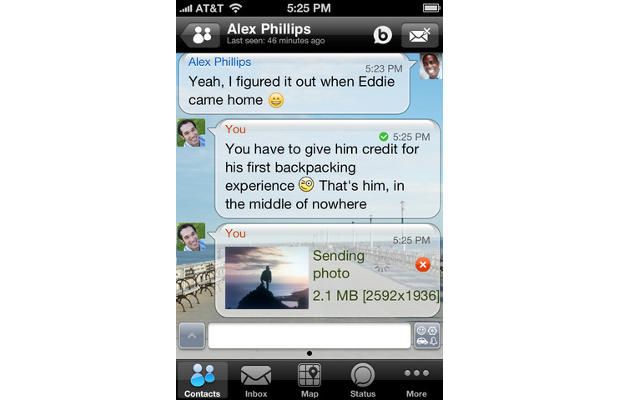 Besides, there is always a possibility of sharing photos, videos or music files. The IM+ Pro app offers all modern day messaging features like chat history, group chat, push notifications, and file-sharing.
This application supports Skype, Google Talk, MSN, Yahoo! Chat, AIM/iChat, ICQ, MySpace, Jabber, VKontakte, Yandex IM and Mail.ru.
The IM+ app also comes with an Angry Birds theme. Built-in browser support allows users to check links and even their Twitter account.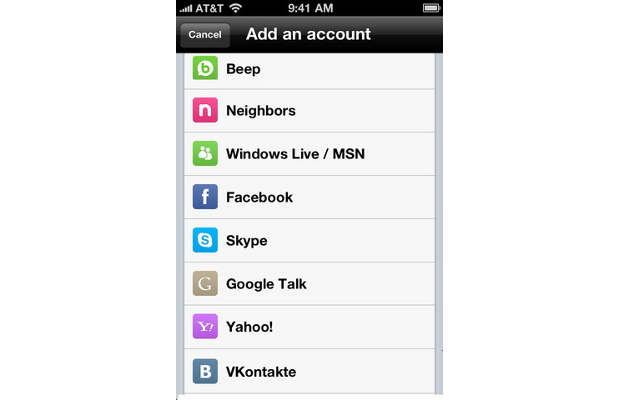 By using the user's location, IM+ scouts and presents real-life neighbours on a map. Though it may sound creepy, the onus lies on the user whether to broadcast his location or not. IM+ is a fantastic application that comes in a free version with ads and a paid version without ads.
Buy the latest version of IM+ Pro for iOS at just $0.99 from Apple App Store.