HTC has quietly re-opened its cloud storage and download service, known as the HTCSense, for its Google Android based devices. The HTCSense website (HTCSense.com) is now open again but with sole support for the HTC One X+ smartphone that was announced earlier this week.
Announced last year, the HTCSense's website was temporarily frozen by the company for renovation in March this year. The service allows the HTC Android smartphone owners to personalise, customise, take a backup and synchronise the data on the smartphone to the cloud-based dedicated storage.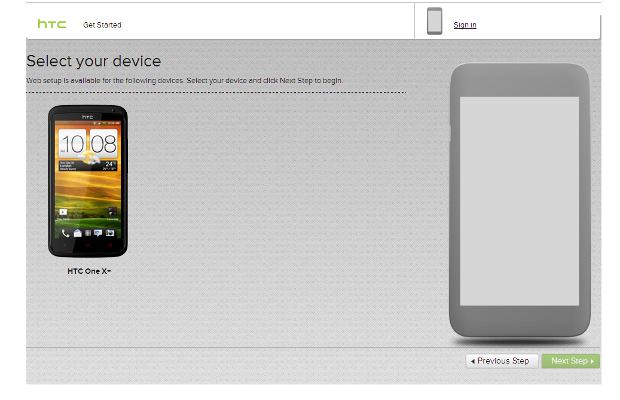 The renovated HTCSense.com now lists only the newly announced One X+ smartphone as supported by default. Besides, HTC has added new features such as saving the email accounts along with the Dropbox account. Users can also set up their smartphones without even touch the device and simply using the website.
It now allows users to set wallpapers, home screens, applications, ringtones, etc. from the website. After you have chosen and customised everything, all you need to do is sign-in to the HTCSense account on the smartphone. All the custom content will be downloaded and synchronised over WiFi or your basic data connection.
From the sole presence of One X+ smartphone, the new HTCSense.com website appears to be supporting only Sense 4+ based devices. Then again, we shall wait for HTC to clarify that.