HTC is working on a large screen smartphone with Quad HD resolution bearing display. Dubbed as the HTC One M8 Prime, the smartphone will feature a 5.5-inch QHD display and will be powered by a quad-core Qualcomm Snapdragon 800 chipset, according to a Japanese blog. As per the report, the HTC One M8 Prime will be launched this September. Since there are no confirmations or concrete proof on this information, we take it with a grain of salt.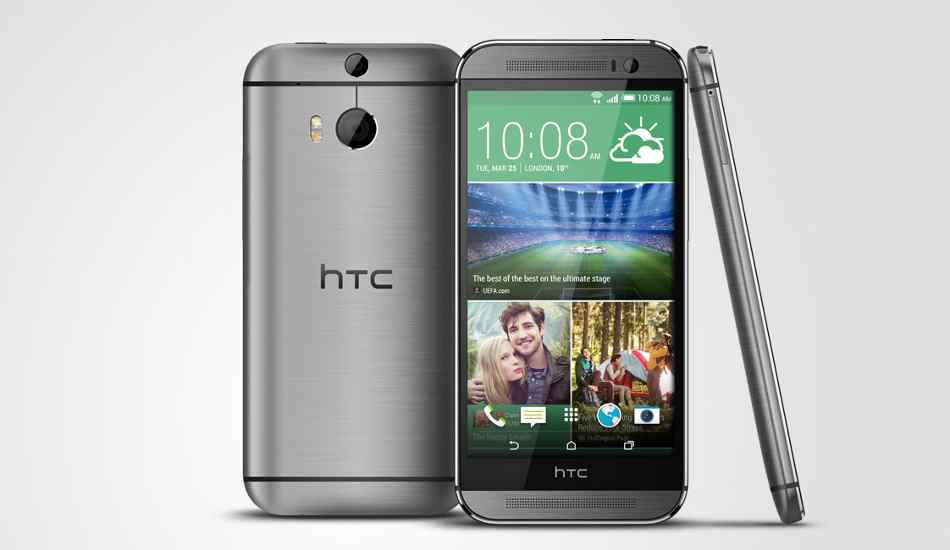 HTC had introduced the large screen bearing HTC One Max as the phablet to compliment the HTC One. This year, HTC is working on the successor of the One Max and likely to call it the One M8 Prime. It is interesting how the word Prime is being tagged here. Yesterday, Samsung was reported of working on a limited edition Quad HD resolution display bearing Galaxy S5 Prime handset set to arrive later this year.
The HTC One M8 Prime is said to feature a 5.5-inch display with Quad HD (2560×1440 pixel) resolution and pushing a pixel density of about 534 pixels per inch. That would be one of the sharpest and crisp display available on the smartphones. HTC One M8 Prime will be powered by a quad-core 2.3 GHz Qualcomm Snapdragon 805 mobile chipset and 3 GB RAM. HTC will offer 16 GB internal storage and we hope for a memory card slot with capability to support 128 GB microSD card.
HTC will make some changes in the camera section of the smartphone. The One M8 Prime will feature a 5 megapixel UltraPixel camera with a special 18 megapixel depth information sensor married with it. While this information about camera looks quite unlikely so we will refrain to speculate on it. We hope that this smartphone debuts with the next Android update with HTC Sense 6.0 running on top of it instead of Android 4.4 KitKat update.
HTC One M8 Prime is expected to launch in the month of September this year and there is no word on pricing as yet. HTC One M8 Prime will certainly fight against the purported Samsung Galaxy S5 Prime and upcoming LG G3.