Just yesterday news about Google-HTC tie up for this year's Nexus devices came. Now, a Twitter tipster @LlabTooFeR claimed that upcoming Nexus phones are codenamed as T50 and T55.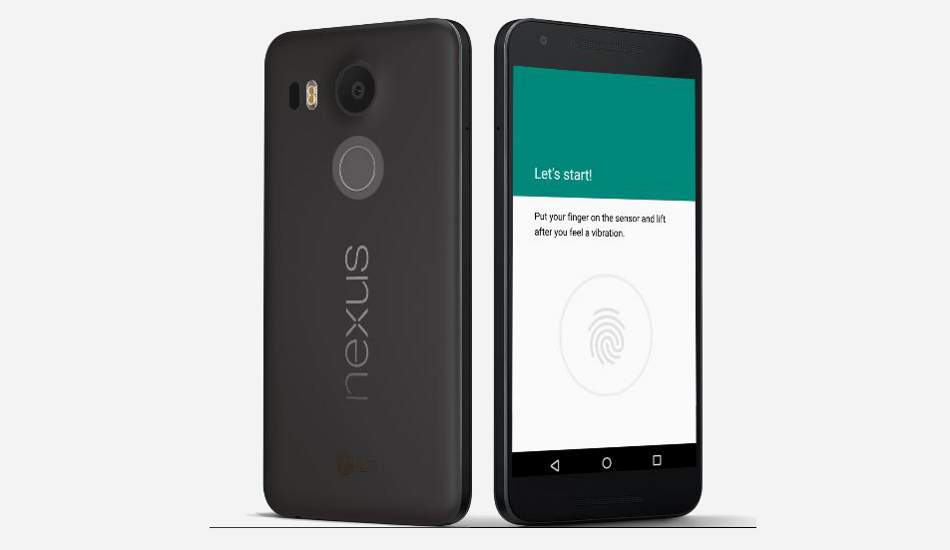 As per earlier reports, the upcoming HTC Nexus phones will come in 5-inch and 5.5-inch screen sizes. Now it is being speculated that the model with codename T50 would have a 5-inch display while the T55 would come with a 5.5-inch display.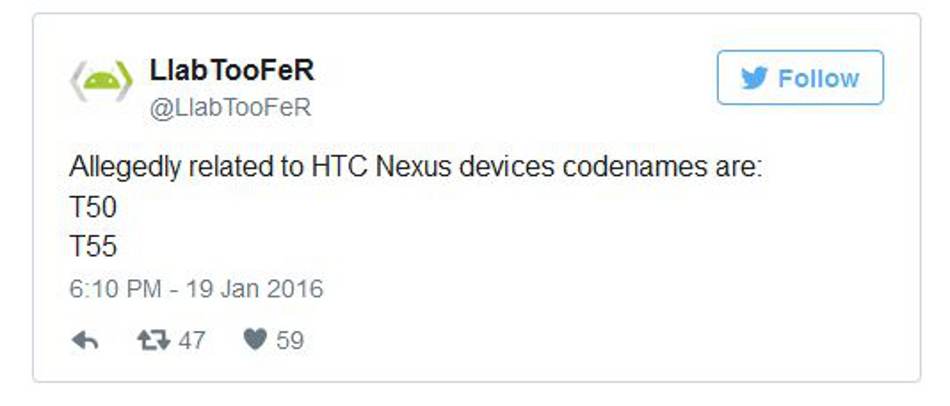 HTC made the first ever Nexus smartphone, the Nexus One, for Google back in year 2010. Later in 2014, HTC made the Nexus 9, a 9 inch screen bearing tablet, for Google. Last year, two new Nexus devices were launched, Nexus 5X and Nexus 6P . While Nexus 5X was made by LG and Nexus 6P was made by Huawei.