Google has just upgraded its Google Now search application for Android Jelly Bean based devices. The new update makes the smarter Google Now even smarter and faster. Rather than working on the look of the application alone, Google has added a few new things to the native functionality of the application making it even more useful for daily uses also.
For instance, even before you could ask the application to do something for you, the application will automatically showcase the outside temperature for you which is very useful in cold weather, even with the sunny weather too. Along with that many new cards have been added that can help users with scheduling of appointments to planning of vacations and even more right at your fingertips which works best with speech alone as well.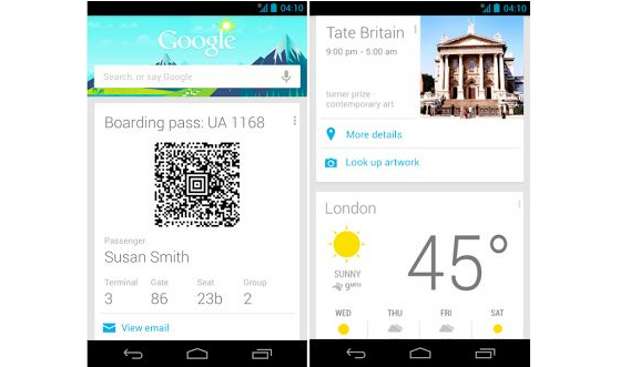 The application allows users to simply work out many quirks in the minimum possible time. But the downside is that the application is only available for devices running Google Android Jelly Bean operating system.
So those who have the application installed on their devices can head straight to the Google Play store or can check their notification for the latest update for the Google search application on their device.