The launch of Google's next generation Android super phone – the Nexus Prime, might get delayed.
Earlier, there were reports that the Nexus Prime, which will debut the Android Ice Cream Sandwich operating system, will be launched on November 17. However, now a website, which quoted its sources, said that the device is undergoing second test phase at Google and will only be out by 19th November this year.
There were few other reports too which suggested a December launch.
Also, US retailer Amazon has revealed a backordered listing of the Google Nexus Prime. This means that even if the device is launched on time the arrival of the same to the retail store will automatically be converted in to multiple weeks owing to the backorder.
Any delay pertaining to the launch of the device overseas, will hence result in its arrival to India as is the case most of the times. But considering Google had revealed a dedicated information page for the device for India as well there is a hope that Nexus Prime might be launched world over simultaneously.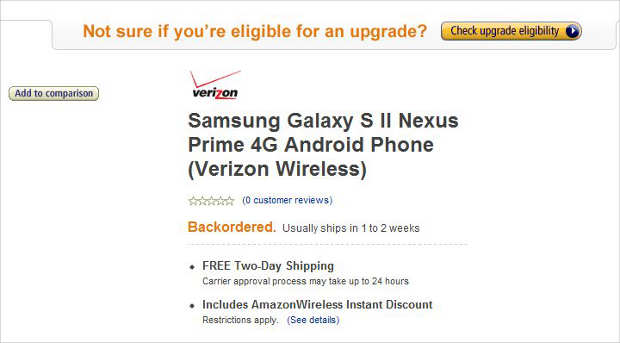 But all things are not pointing at bad ends as Google has successfully revealed the source code for the new Android Ice Cream Sandwich. And people who have seen the source code confirm that it is the same build as the one featured on the Google Nexus Prime.
So all that is required now is some hope and a lot of patience as the coming days will reveal more information on Nexus Prime.