Good news Delhiites. Google Maps for iOS has introduced a new feature in your city. With version 4.47 Google will now show you the average waiting time for a restaurant at different parts of the day.The app displays average waiting times hour by hour so that one can pick out the perfect time to eat at a restaurant. It also helps in avoiding peak hours. This is also helpful in cases where the restaurant doesn't take reservations. The app has also sorted reviews in the most helpful category to allow users to get a quick idea of what should they expect while they are looking for information.We expect the Android version to receive these updates soon.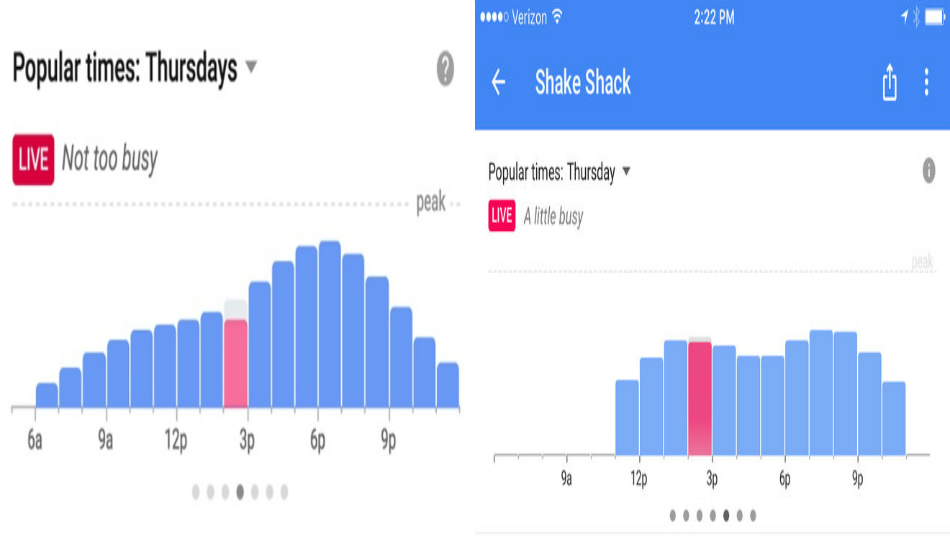 Google gets this data from users who have opted into Google Location History. Google studies the wait time of customers over the last several weeks to determine an average time that you should expect. The wait time varies for different business types. For example, a restaurant's wait time reflects how long customers wait before being seated, Whereas, a grocery store's wait time reflects how long customers wait to check out with their items.
Last month Google Maps for iOS also gave users the real-time transit and driving information. With this update, users would get more information on public transit systems. It would also indicate which entrances the user has to take in order to make the transit more efficient. Another update that Google recently added to Maps allows users to select wheelchair accessible routes when they are traveling via public transit. This option is very helpful for senior citizens and disabled people. Delhi is the only Indian city to receive these updates however there are many other cities around the world which have received this update. These include New York, Hong Kong, Taipei, Paris, Los Angeles, Moscow, Singapore, Madrid, Barcelona, Kiev, and Budapest.