Google has pushed out a new update for its social network – Google+ – to bless it with enhanced notifications, new menu options and more features.
The Google+ Android app now has the much awaited Notification Sync feature that was also shown at the Google I/O 2013. The Notification Sync basically synchronises the status of the notification on multiple devices owned the same user. For instance, if you have checked the notification about some Google+ update then it will mark it as read even for the Google+ Web and other Android based tablets. That means, no more repetitive removal of notifications about the same thing.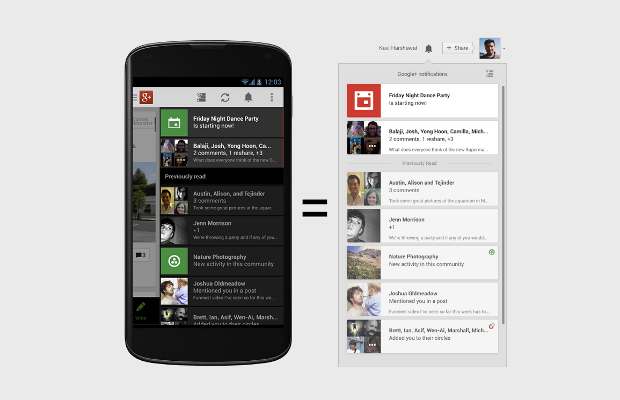 The Notification Tray will now show a Bell icon to the user if something – post or update, is waiting for the user to be checked out. New notification tray in the app now shows unread items separately from the previously read items.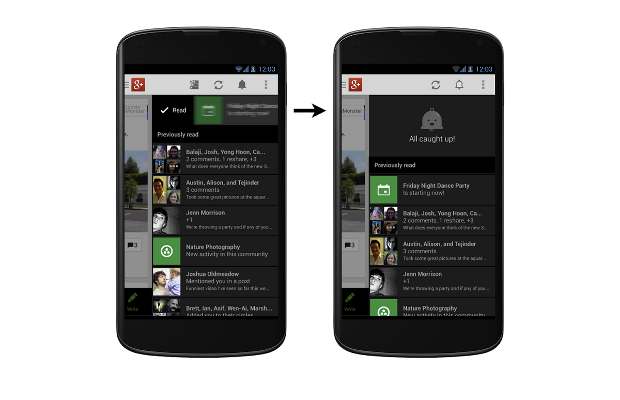 The app will also allow deleting the unwanted photos directly from the Photos view. The post now shows details about the number of +1s, re-shares and comments by tapping on it. Left hand side panel is now consistent with other Google apps.
You can download the latest update for the Google+ app v4.01 from the Google Play store.