Google has announced the new LG Nexus 4 smartphone with Android 4.2 Jelly Bean update on it. The new Android 4.2 is not the Key Lime Pie as per speculations. Google tags it as a new flavour of Jelly Bean. The major highlights of this new Android 4.2 Jelly Bean are the new camera, Gesture Typing, Expandable Notifications, Improved Google Search, and widget support at the lockscreen.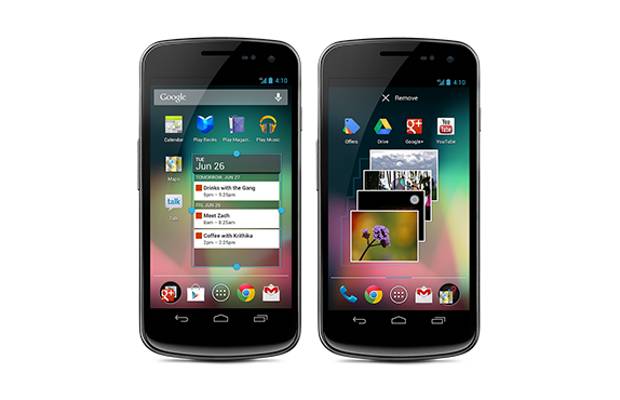 The new Android 4.2 Jelly Bean is an incremental update for current Android 4.1 Jelly Bean smartphones. Here is a quick look at the new features that arrive with the new Android 4.2.
###PAGE###
Photo Sphere
Android 4.1 Jelly Bean did bring new camera transitions and a couple of tweaks under the hood. Meanwhile, Android 4.2 Jelly Bean will take the camera software to another level. The new Photo Sphere feature in the camera app will let users take great panoramic photos with 360 degree coverage. Apparently, the camera app lets you click photos in every direction and then stitches all those images together to form a sphere.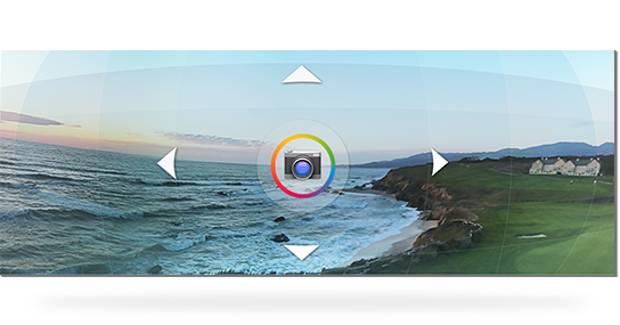 The user can then pan through the spherical imagery to enjoy panoramic photos.
###PAGE###
Gesture Typing
Texting, instant messaging and heavy email users tend to rely on predictive text and smart keyboards like Swype and SwiftKey X. With each update, Google has tried to improve the native keyboard's effectiveness. Android 4.2 brings Gesture Typing, which in a way mimics the mechanism of Swype. One simply has to glide a finger tip over the letters and it will show up a list of words by predicting the most likely ones.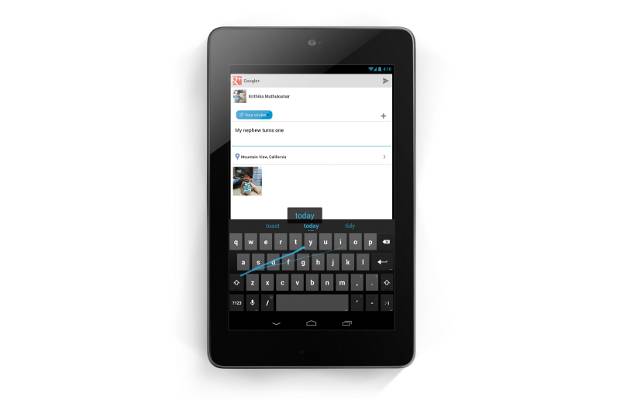 The text-to-speech libraries have been tweaked to be more accurate and relevant. Voice Typing on Android gets better and it also works without a data connection. More accurate word prediction and correct word suggestions will eventually improve typing speed.
###PAGE###
Multi-user support for tablets
While the possibility of multiple user accounts was being tested on Android 4.1 Jelly Bean, it was not included in that update. However, Google Android engineers have worked and improved upon the feature to include it in the Android 4.2 Jelly Bean, but it is meant only for tablets.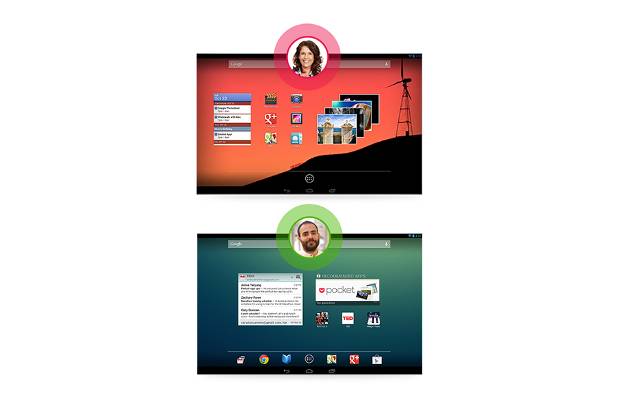 Those who share Android tablets with their colleagues at office or family members at home can be assured about privacy and files. The new multiple user support allows Android 4.2 Jelly Bean tablets to create users' accounts with login pass keys for a separate usage experience – homescreen, background, widgets, apps, and more. All this is possible without hampering the experience of other account users. Multiple user accounts on a single device is one step closer to desktop-like computing on tablets.
###PAGE###
Other features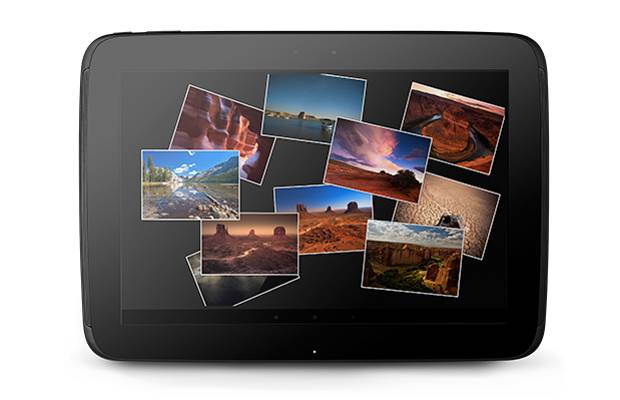 Those who already own an HD TV with HDMI port can simply plug a wireless display adapter to it and stream videos, movies and YouTube videos directly from the phone to the HD TV. Meanwhile, Daydream is the new feature that lets the user choose photos or any other app information to be displayed on the tablet when it is kept idle or docked to an optional keyboard dock.
###PAGE###
The notifications tray now offers quick settings that can be accessed by swiping the screen from top to down. Quick Settings is like the mission control panel where the user can quickly switch a feature on or off. For instance, Mobile Data, Bluetooth, GPS, Airplane Mode and Brightness can be adjusted through Quick Settings.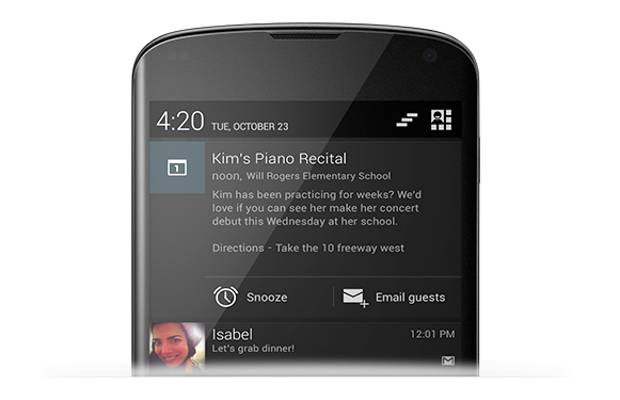 The notifications panel is accessible as usual with a single finger swipe downwards from the top of the screen. Apparently the notification updates are now expandable and the relevant action can be taken directly from the bottom of the notifications. No need to visit the app.
###PAGE###
Google has tweaked the transitions and graphics a bit more to make them enjoyable without any hiccups or lag. Even the lockscreen will now be able to host your favourite widgets. Finally, Google has tweaked its Search and Google Now app to make the best of Google's Knowledge Graph and voice-based search features to deliver better results.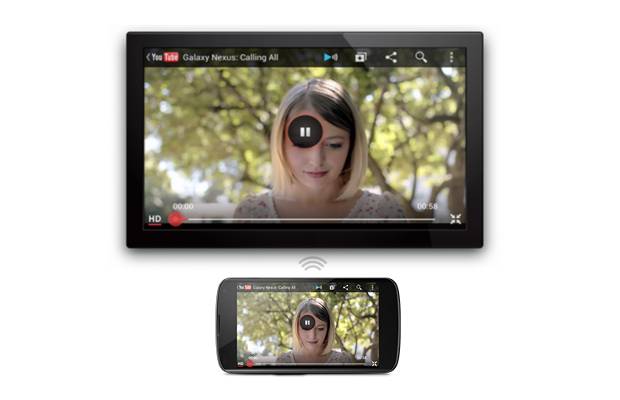 ###PAGE###
In the end
Android 4.2 Jelly Bean is actually just another flavour of Android 4.1 . A few improvements were implemented after testing. Those who are still on Android 2.3 Gingerbread smartphones will feel a jump when they move to 4.2 Jelly Bean directly. However, that would be possible only if users change their devices.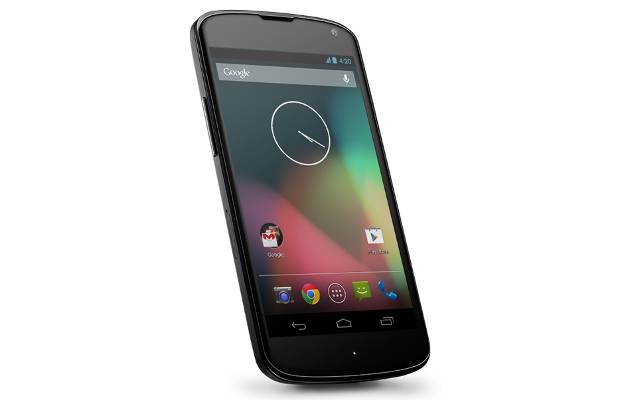 The Android 4.2 Jelly Bean experience is limited primarily to Google Experience devices like the new Nexus 4, Nexus 7 and Nexus 10. The Android 4.2 Jelly Bean update will be available to all other Android 4.1 Jelly Bean handsets after it is pushed to Google Experience devices first. Google has not confirmed a specific date or timeline for the arrival of the Android 4.2 Jelly Bean update.