More than half of the Android devices have Gingerbread operating system in them, according to a latest report of Google which is the maker of the OS.
According to Google, 58 percent of the Android devices are now running Android 2.3 Gingerbread. The Android Honeycomb currently has 3.4 per cent market share, whereas Android 4.0 Ice Cream Sandwich is there only on one per cent of devices.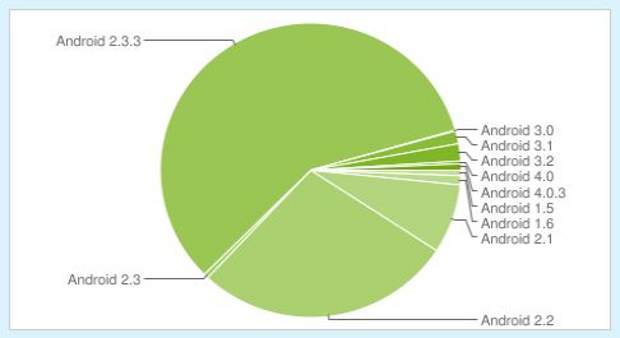 These figures help the users find out which operating system to prioritise while choosing their smartphones.


While Android users have often talked about the fragmentation issue, the Google chairman Eric Schmidt, has said variation in devices give more choices to the end users. It is due to variation that Android will likely move up in the consumer preferences. The company, however, did not clarify how many devices were covered in this data.