Samsung is set to start production of its "Youm" displays, which it showcased during the Consumer Electronics Show in Las Vegas earlier in January this year. The Youm display will eventually be ultra-thin Amoled panels that will be bendable, stretchable, rollable and foldable like a piece of paper. But currently it will be only a very thin display with non foldable glass coating.
Devices with this display which is first expected to be smartphone and tablet will start appearing by end of this year. What this display will initially do is to reduce the thickness of devices.
The Youm displays are 0.6 mm thick which is three times less than the current Amoled displays (1.8mm thickness). By starting the production with non foldable glass layer, Samsung plans to build capacity and also iron-out problems that might emerge in efforts to create flexible units of these displays.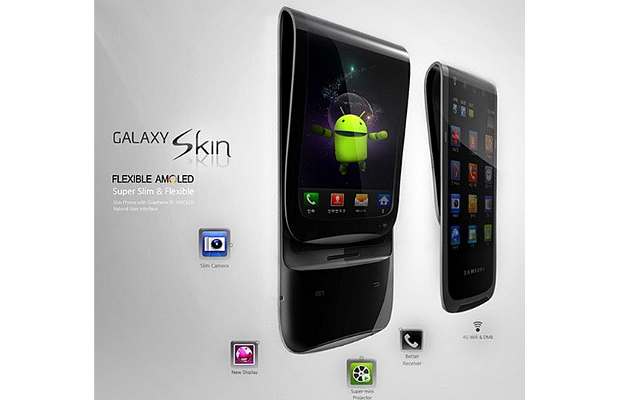 According to a website (Phys.org), which quoted people close to the development at Samsung, the real deal Amoled displays with flexible substrates will appear in 2014.
When OEMs (original equipment manufacturers) will start thinking about flexible gadgets, Samsung intends to be ready with ample supply. Samsung is confident of a coming upswing in demand. Samsung predicts that by 2014, 50 per cent of cell phones may carry Amoled displays and by 2015 it could be the main TV panel technology.
OLED displays are thinner, more efficient and offer better picture quality than LCD or plasma displays; OLED is a flat light emitting technology made by placing a series of organic thin films between two conductors. The term Amoled stands for Active-Matrix Organic Light Emitting Diode.
The new display tech will not just allow devices to thinner or may be allow manufacturers to squeeze in bigger batteries without increasing the thickness of the device, but also allow lower battery consumption for increased battery life. This makes it a very attractive proposition even as a non-flexible display.