The world of luxury or expensive phones might just be a fraction of the total number of mobile handsets manufactured or sold each year, but with their exuberant price tags they make up for the cost that sale of an ordinary feature phones could generate in a year.
But that's not the point here. The prices of luxury and ultra luxury devices are governed by their uniqueness and exclusiveness. They are manufactured in such a limited quantity that their prices never go low beyond a specific point during their whole lifecycle.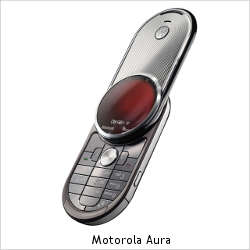 Today, the luxury phone market is growing bigger by the hour with multiple manufacturers entering the competition.
Some manufacturers also beautify regular phones to make them look expensive.Like the gold and diamond encrusted iPhone 4, about which you might have heard. It is pretty expensive but doesn't count as a luxury phone.
We have identified the top five phones that are expensive for a reason and not just because they've been beautified by a third party.
Motorola Aura (Price – Rs 1.1 lakh)
Though it will cost you a whopping Rs 1.1 lakh, Motorola Aura is the cheapest phone in this list.
Aura is a swirl phone in which the flap, rather than opening like a clam shell, swivels to the top. The swivel mechanism has various components to assist opening and closing, and uses special material that makes the mechanism durable.
This is probably the only phone in the world with a circular colour display. It has a 62 carat sapphire crystal as the display's protective screen, which is quite resistant to scratches.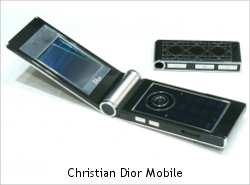 Aura is a feature phone at heart. It is optimised for style and has a 2 mega Pixel camera as well as 2 GB of internal memory.
Christian Dior Mobile (Price – Rs 2.5 lakh)
Christian Dior (CD) is a name synonymous with style. Recently, this luxury fashion and style brand forayed into the mobile phone segment with Christian Dior Mobile. The calm shell phone is a mix of basic to advanced mobile telephony features and classy looks. It costs about Rs 2.5 lakh.
With its unique silver and black colour scheme, it looks quite attractive. The best thing about this phone is that it comes with a Mini Christian Dior phone. The mini phone is slightly smaller than the CD Mobile, and has a bar form.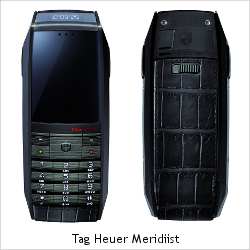 This mini phone is always connected to the main CD phone just like a Bluetooth headset and can be used to make and receive calls, and even scroll through the phone book.
Tag Heuer Meridiist (Price – Rs 3 lakh)
It's the first time that Tag Heuer, a renowned name in luxury watches, has decided to make a cellphone of its own.
Made of special metals, this phone is a sign of perfection and costs Rs 3 lakh.
Like Tag Heuer watches, each of the phone's components is checked for quality and durability.
Offering over 20 days of Standby time and more than seven hours of talktime, this luxury phone could be useful as well.
It features a big primary display screen with a smaller notification display at the top, along with a 60.5 carat sapphire crystal which covers both screens. Buyers can choose to have rubber, calf leather or crocodile leather at the back of their phone.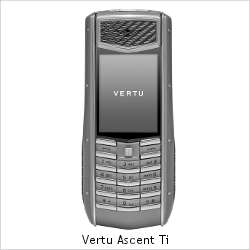 Vertu Ascent Ti (Price – Rs 4.5 lakh)
Earlier, carbon fibre was only meant to make things stronger; but in Vertu Ascent Ti phones carbon fibre is used to make the phone look good.
The black carbon fibre and silver highlights of this phone make it classy and durable.
With a price tag of Rs 4.5 lakh, this phone has all the features that a user requires &#151 right from a 3 mega pixel camera to a multimedia player.
With the purchase, users get to be members of Vertu Download, from where they can get content for the Ascent Ti.
The display also features a high Resolution screen with a protective sapphire crystal and stainless steel keys for that killer look.
Ulysse Nardin Chairman (Price – Rs 2 crore)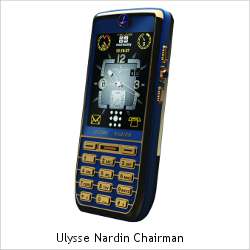 You must be wondering what there is in this phone….
Well, as mentioned earlier, the exclusiveness of the phone makes it worth the price.
There are only a few sets of Ulysse Nardin Chairman phones. Each device carries a badge that tells the manufacturing number of that handset.
Made by world renowned watch maker, Chairman, it is the world's first hybrid cell phone. The kinetic energy harnessing mechanism, which is usually found in watches, is also included in this phone to act as a secondary source of power for the device.
With a 2.8 inch multi touch screen, finger print reader for phone unlock, 5 mega pixel camera, Wifi and the inclusion of an email App and browser, this phone stands out when it comes to features as well.