The Galaxy Note range of devices from Samsung, which neither falls in the smartphone category nor they belong to the tablet category, has gained quite a long list of followers.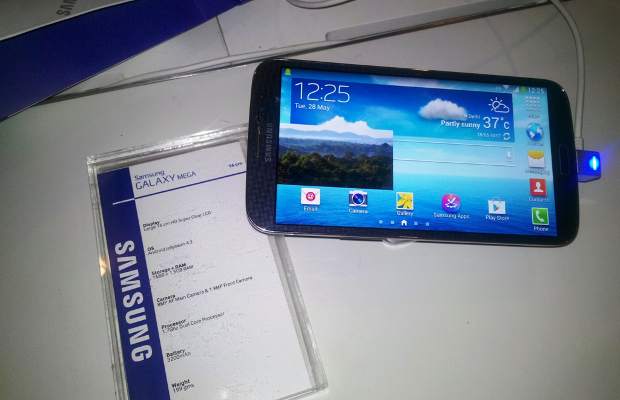 Building upon that Samsung has introduced the Mega range of devices. The Mega device are in one word a XL sized phablet that aims at offering better functionality due to its humungous screen size.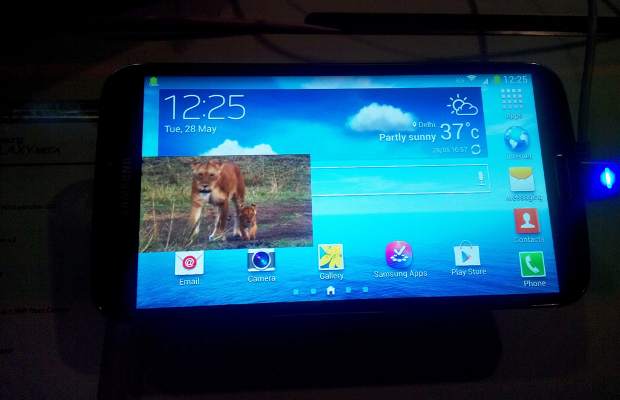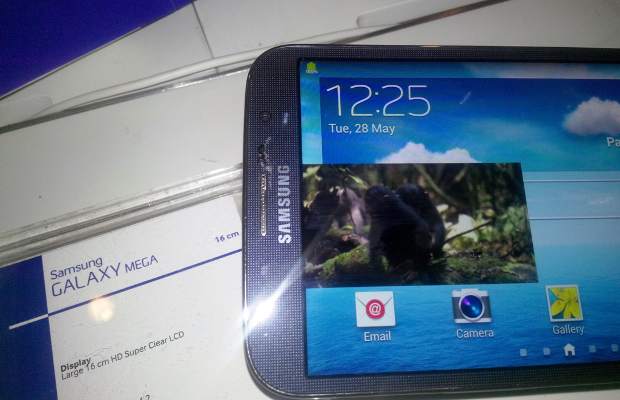 Samsung unveiled the new device in a press conference in Delhi where we got a chance to get our hands on the new Samsung Galaxy Mega 6.3. It features a 6.3 inch display and a sleek design that differentiates it from the tablets.
###PAGE###
The design of the Galaxy Mega 6.3 is inspired from the Samsung Galaxy S4, the flagship product form Samsung in smartphone category. The colour scheme and the design aspects are similar as well, with a stylish glossy finish to the body along with chrome edges. Thanks to its sleek nature, we could use it in one hand. The device has a total weight of 199 grams that makes it light enough so that usage is comfortable too.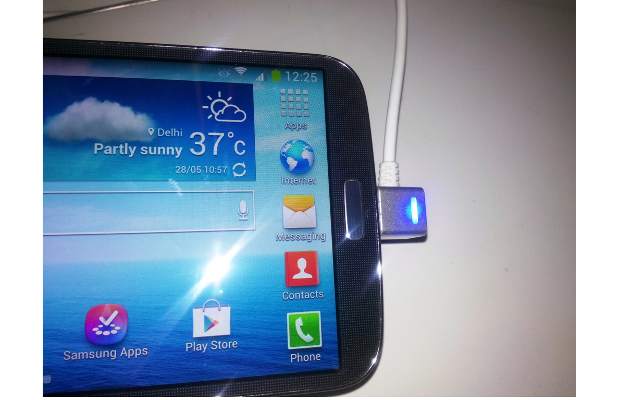 The Galaxy Mega 6.3 has a TFT LCD display featuring 1280 x 720 pixel resolution at 233 PPI pixel density. Due to its decent pixel density, visuals do not look pixelated despite its big screen. The power/standby key as well as the volume rocker keys has been placed on the sides of the device for an easy single hand access.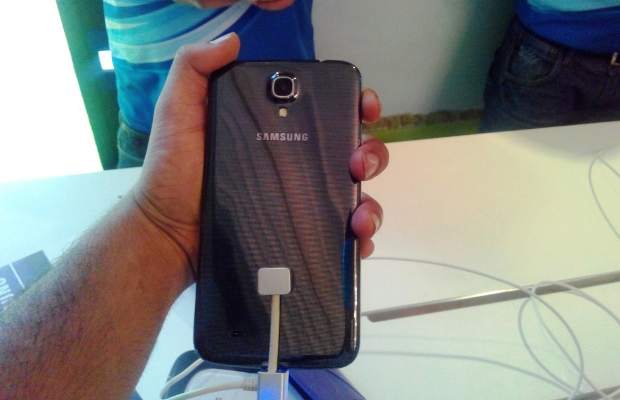 It comes with an upgraded Samsung TouchWiz user interface which is very easy to operate and most of its important functions are added to the home screens right out of the box. Users can easily tweak the settings as per need.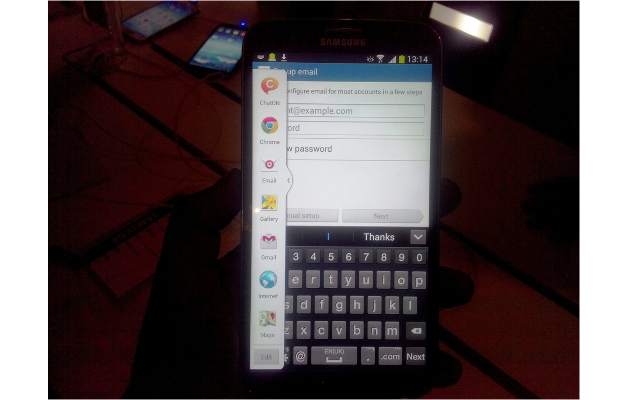 The device can be customised for single handed use as well. For instance, you can tweak the onscreen keyboard to place it on right or left hand side so that you can type in one hand itself.
###PAGE###
It comes with also split screen functionality along with Pop up video play for simultaneous productivity and entertainment.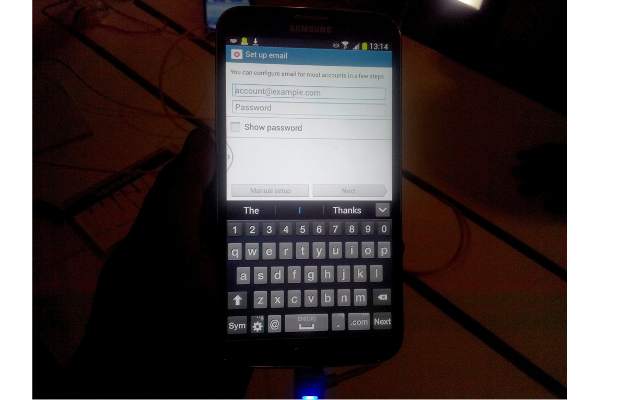 The Galaxy Mega 6.3 has a 1.7 GHz dual core application processor from Qualcomm based on ARM Cortex A9 architecture. It is supported by 1.5 GB of RAM. Along with that the device has 16 GB of internal storage. There is 64 GB expandable memory micro SD slot in the Mega 6.3 as well.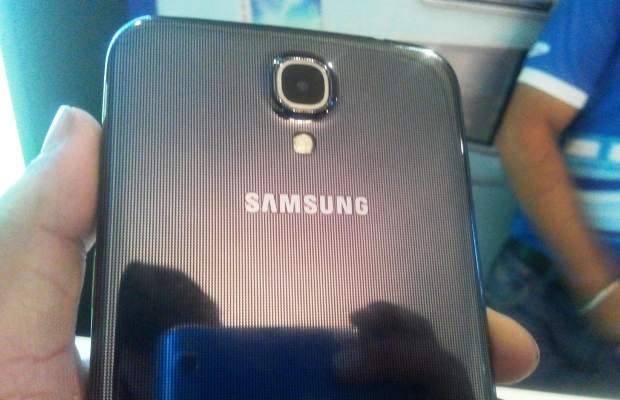 The Galaxy Mega 6.3 features a very functional 8 megapixel rear camera which is capable of recording full HD videos while its 1.9 megapixel resolution front video chat camera as well. The quality of the camera is average but we will give a final verdict on the same during its comprehensive review.
###PAGE###
The Galaxy Mega offers both performance and hardware superiority but it will be a big hindrance for many buyers to buy this device especially due to its bigger size for a primary calling device. But looking at the success of Galaxy Note devices we will hold back that comment for the future.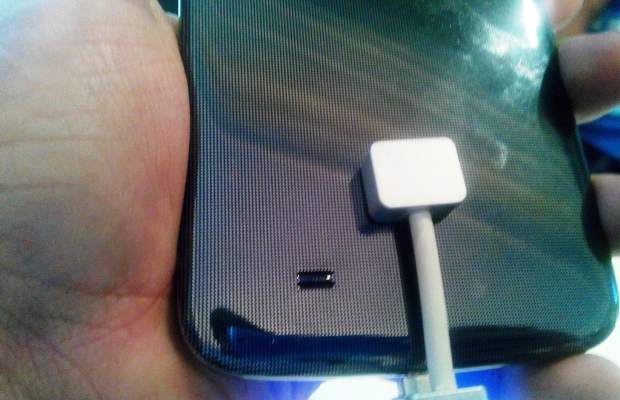 The price of the device is Rs 31,499 minus the stylus.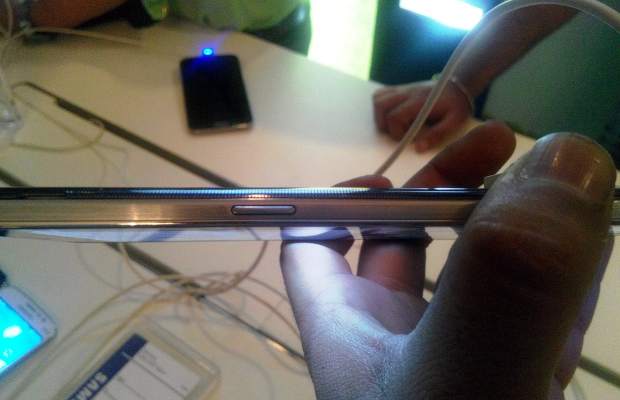 The device looks good but a full-fledged review can only reveal its real worth. Till then, stay tuned.