After low cost 5 inch Android smartphones all big and small brands are now moving towards high definition and better hardware specifications as well. Panasonic, which till now had no presence in the Indian smartphone market recently announced its first Android smartphone, Panasonic P51, and marked official entry into the Indian smartphone market.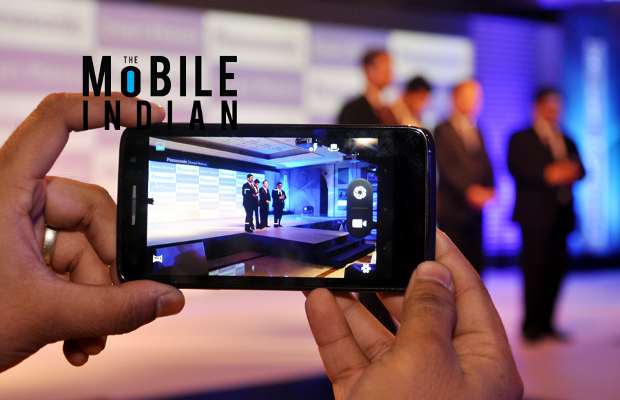 Panasonic P51 is a brand new device from Panasonic and comes with an exciting range of hardware specifications, but most importantly it comes with superb design and styling. The price of the Panasonic P51 is Rs 26,990 which brings it in competition with titans like Google Nexus 4 and Samsung Galaxy S3 to name just a few.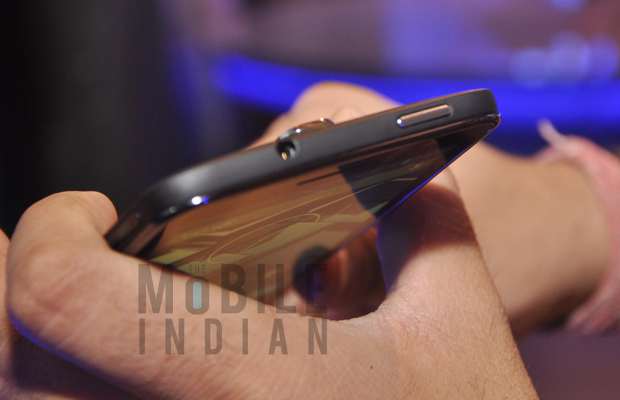 While the device carries hardware specifications identical to most mid range Android smartphone devices in the market today, Panasonic has really tried to make this device look as appealing as possible.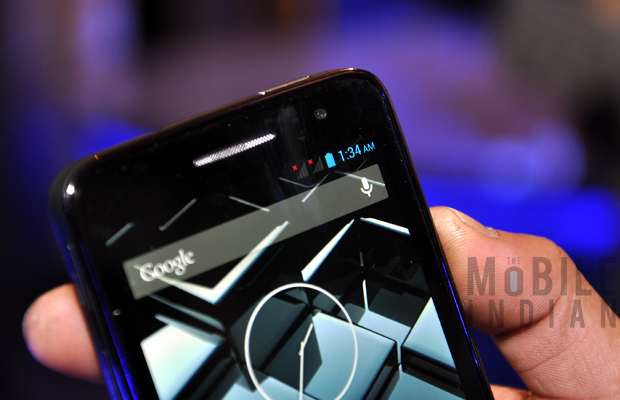 We spent some time with Panasonic P51 during its launch that took place in Delhi. So here is a first hand account of the Panasonic P51 Android smartphone.
###PAGE###
The Panasonic P51 is a good-looking device. The design is unparalleled in the Indian market. The device has been made sleek and is absolutely lightweight as well, thereby aiding usability and portability, which is one of the crucial factors for a big 5 inch device.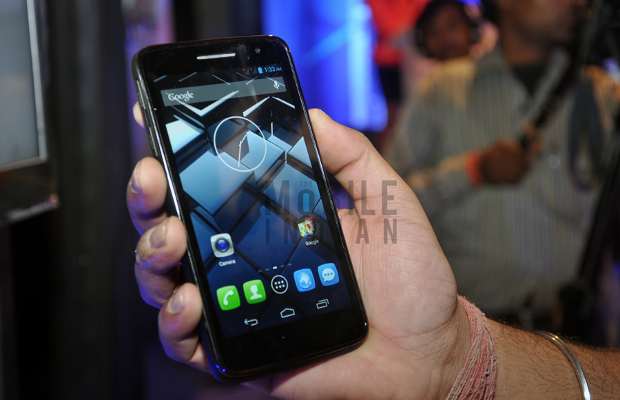 The device comes in two color options, white and black. In both options there are some differences as the white one has a glossy polycarbonate body while the black option has a matte rubberized texture, which further adds to looks and grip. The polycarbonate makes it lightweight, durable and to an extent immune to dents and bruises from falls.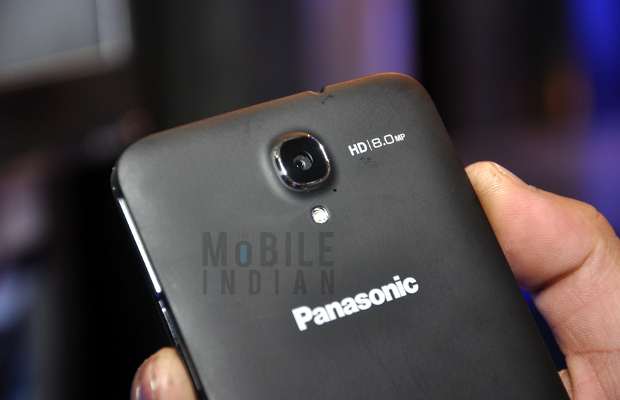 The device features a glossy color matched trimming along its edges that gives it a unique accent. The Panasonic P51 adopts a unibody design with a non user replaceable battery, and all the ports such as SIM slots and memory card slots are hidden behind the slimmest of the port/protective covers we have ever seen on mobile devices, and they look extremely good as well.
###PAGE###
The Panasonic P51 is a dual SIM dual standby phone, but both SIMs are micro SIM, which makes absolute sense since the device has to be made slim and users will have to upgrade to newer SIMs, or they can simply snip away the extra edges on their SIMs for this. The Panasonic P51 seriously impresses with its look and feel. While it's good looking it is also durable and the user feels confident while holding it. The display has been protected with Asahi Dragon Tail glass, quite similar to Gorilla glass for added durability and scratch protection.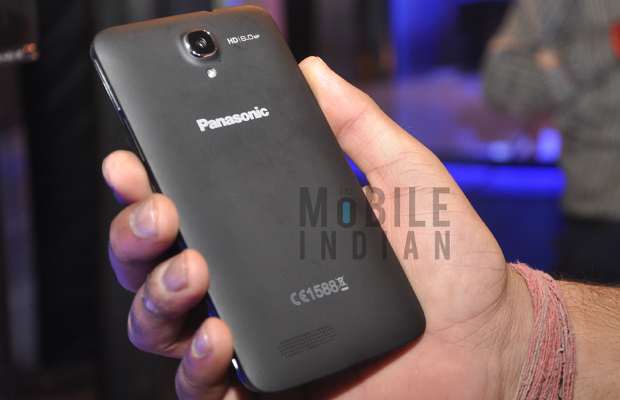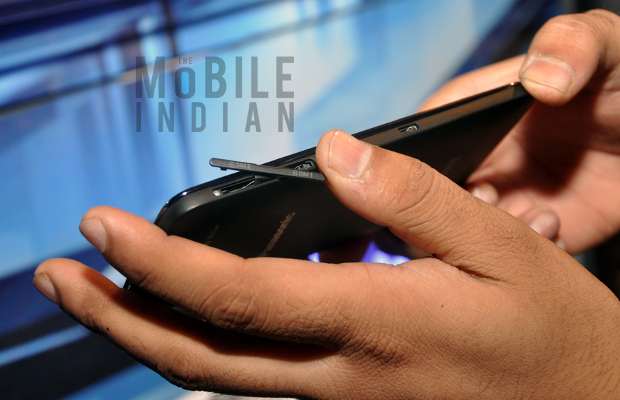 Panasonic P51 features a 5 inch, 1280 x 720 pixel resolution IPS LCD display that has approximately more than 250 pixel per inch density. The display is the brightest and liveliest that we have seen. Though we would not compare it with the display on the Samsung Galaxy S4 we would say that it is better than the display that comes on the Micromax Canvas HD, but it is a whole Rs 10,000 cheaper as well.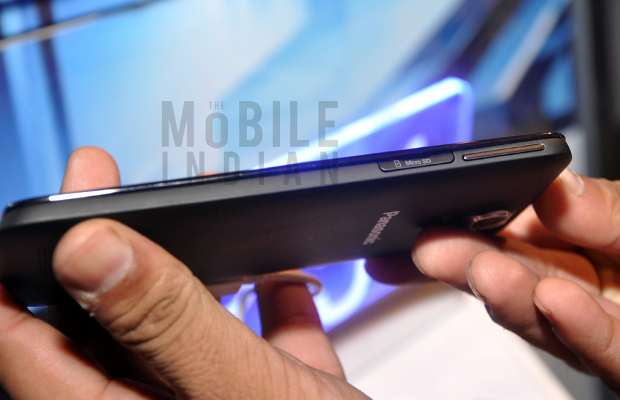 The Panasonic P51 comes preloaded with Android Jelly Bean operating system with stock user interface that makes this device fun to use. Android Jelly Bean operating system makes the device speedy, thanks to Project Butter, and it is ready for most applications available in the market. Plus the device comes with on display action keys in place of capacitive keys that most devices feature these days. Panasonic could have saved a few centimeters off the lower half of the device since it wasn't planning to incorporate any hardware keys.
###PAGE###
The Panasonic P51 comes with a quad core 1.2 GHz mobile processor with a dedicated graphics processor. The device never goes low on performance. The processor used on the device is manufactured by MediaTek and is based on ARM Cortex A7 architecture that offers performance as well as power savings.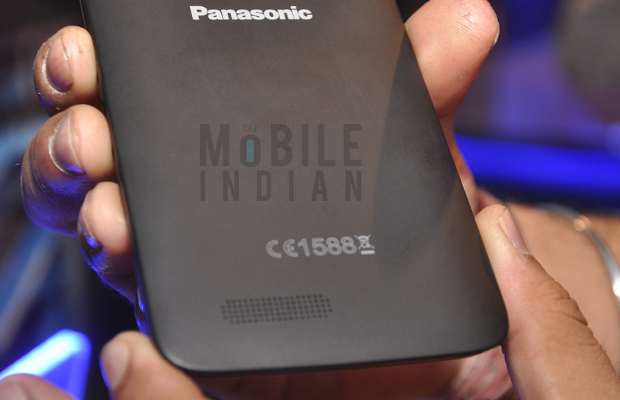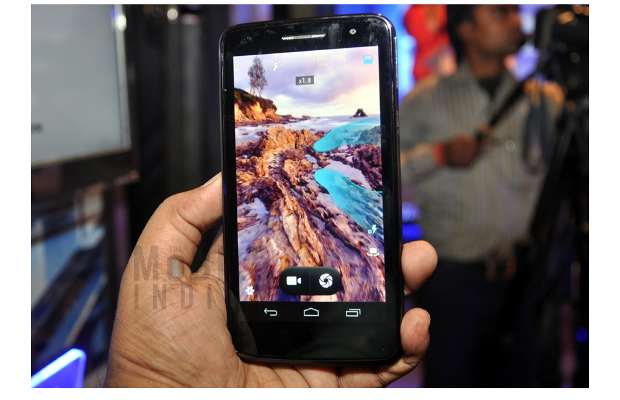 The Panasonic P51 for imaging features an 8 megapixel camera with auto focus and LED flash at the back. It can record full 1080p HD videos at 30 frames per second. Along with that the camera comes with Panorama mode as well. At the front lies a 1.3 megapixel camera that is capable of recording 720p videos that can be used for HD video chats too.
###PAGE###
During initial performance the device is good, though an in depth verdict will only be given when we review it. Panasonic P51 is an exciting Android smartphone that reminds us of the Motorola Razr.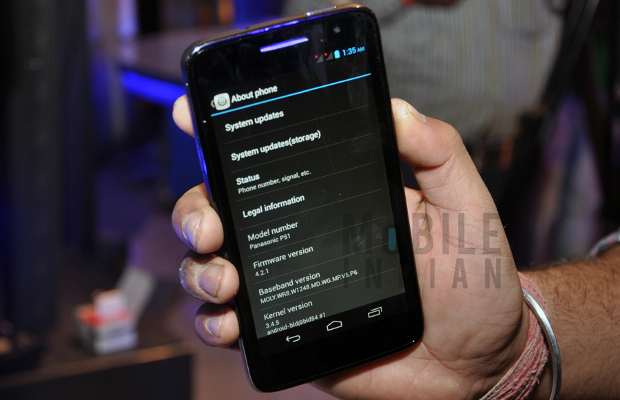 The device is superbly built, has a brilliant display, design and good imagery through both cameras.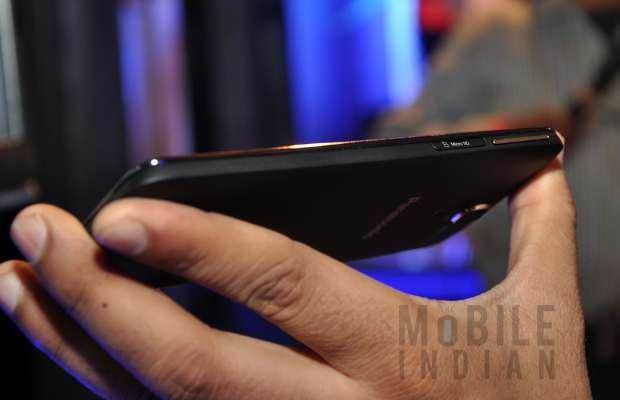 The only down side is the price, which is Rs 26,990. How the market will react to this move is critical, especially considering that Panasonic P51 is the company's first product.