Nokia Windows Phone devices &#151 Lumia 800 and Lumia 710 have finally been announced in India and will be available in a couple of weeks &#151 around mid-December to be precise.
With the launch, Nokia has announced the beginning of a new ecosystem. Now Nokia will no longer focus its strengths on Symbian only but on Windows as well. With the new Microsoft's Mobile operating system (Windows Phone) based devices Nokia has impressed millions of users across the globe and we hope many such products will keep coming as a result of the collaboration.
Nokia Lumia 800
Lumia 800 is Nokia's first Windows Phone based device and we managed to lay our hands on it at a press event where Nokia also revealed the smaller Lumia 710. The device is expected to be priced at Rs 29,000 and will be available for purchase from mid-December.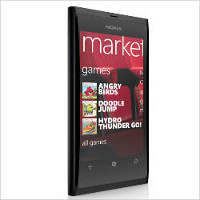 Nokia Lumia had been kept under wraps for a quite a long time. The phone both looks and feels great.
Lumia 800 comes with Nokia's very own clear black 3.7 inch display which looks impressive with native resolution of 480 x 800 pixels. The most amazing characteristic of this device is its 252 ppi pixel density which makes visuals crisp, and there is hardly any visible pixilation. In comparison to the Samsung Omnia W, the display holds similar characteristics except that it lacks Corning's Gorilla glass. It reproduces bright and vibrant visuals that only the Nokia 700 shares because it uses the same display technology.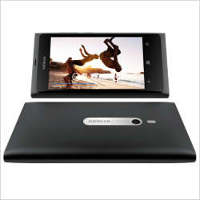 Nokia's new phone is 12.1 mm thick and weighs 142 grams. Though it is great to hold, its closest competitor Omnia W is lighter and slimmer. Lumia is available in cyan, black and Fuchsia colours, which make the phone look classy and fresh.
Lumia 800 features a 1.4 GHz application processor to power Windows Phone Mango 7.5, coupled with 512 MB of RAM to keep things speedy and fluid. The device uses the native Windows user interface with live tiles, and works smoothly.
Nokia Lumia 800 has an 8 megapixel snapper encrusted with Carl Zeiss optics with a dual LED flash capable of recording 720p HD videos. In terms of hardware the smartphone is almost identical to the Samsung Omnia W but has internal storage capacity of up to 16 GB as compared to 8 GB on the Omnia W.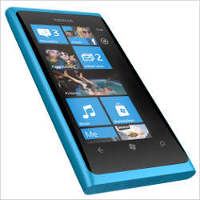 Lumia 800 has been made with a lot of emphasis on its looks and looks somewhat identical to the Nokia N9. But overall, the device is good but a bit overpriced. Samsung Omnia W comes for nearly Rs 20,000 while the Lumia 800 costs Rs 29,000 though the two have almost identical specifications.
Nokia, during the event, detailed quite a few features about this device but more information on that after the final review so stay tuned.