MTS earlier this week announced three new Android based smartphones including the MTag 352 which is priced at Rs 6,499. A GSM phone with similar specification even from Indian brands is priced much higher.
While there are compromises made with this phone like no front camera, no proximity sensor (which shuts of the screen when phone is placed near the ear for calls), the phone still comes out as a feature rich option. Add to that some very good bundling by MTS in terms of free voice and data for three months and it comes across as a good bargain deal.


Those who are worried that MTS will not be able to continue its operations in India as its license has been canceled by the court, they need not fear as MTS has announced its plans to stay in India.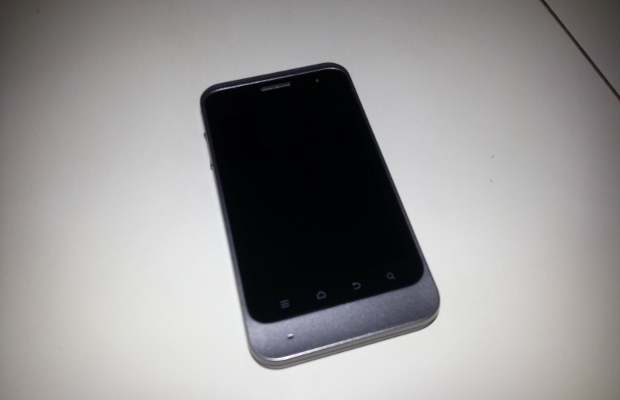 The phone is manufactured by ZTE, a Chinese vendor which is world's fourth largest smartphone vendor, according to IDC. It features a 3.5 inch screen, 800 MHz Qualcomm Snapdragon S1 processor, 3 megapixel camera and 1400 mAH battery.
Here is what we feel about the phone. Though it is only a first look so a definitive verdict will come only by next week when we have used the device for some time.
###PAGE###
Design
The phone is not very attractive to look at, but is functional and not ugly at all. The front panel is a silver grey while the rear is black. There is a slightly curved chin at the bottom where the mic is placed, which should help in good reception during calls. There is a chrome finished volume rocker on the left and USB jack on the right; the power button and the 3.5 mm jack at the top.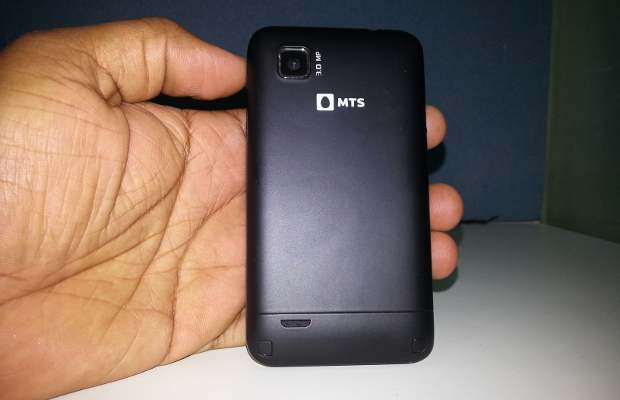 The squarish chrome encircled camera is placed in the left top corner at the back. The SIM slot is placed adjacent to the battery but you need to remove the battery to take it out. However, MicroSD card slot is below the back cover but is removable without the need to remove battery.
###PAGE###
Display
The phone has a 3.5 inch display with 320×480 pixel resolution, which is a very standard fare for an entry level Android phone and though the pixels are clearly visible, it is acceptable for viewing pictures and videos. Thus vis-Ã -vis the display, the Mtag 352 is at least at par with its competitors in the sub 10,000 range. The phone uses capacitive touch technology which is responsive.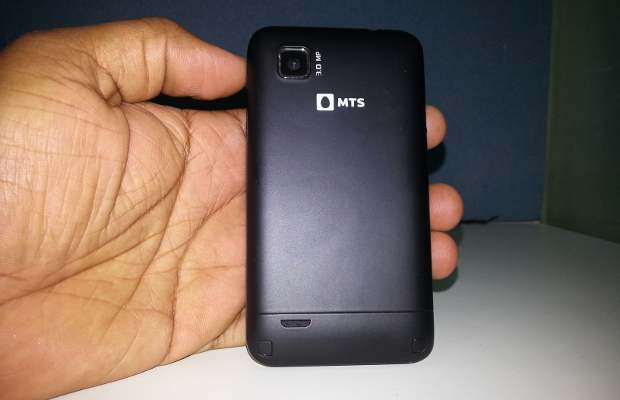 Operating system
The phone has Android 2.3, which is old but still the major operating system version in most entry level phones. Infact, Android 4.0 based phones in this range have only been announced but none of them is actually available.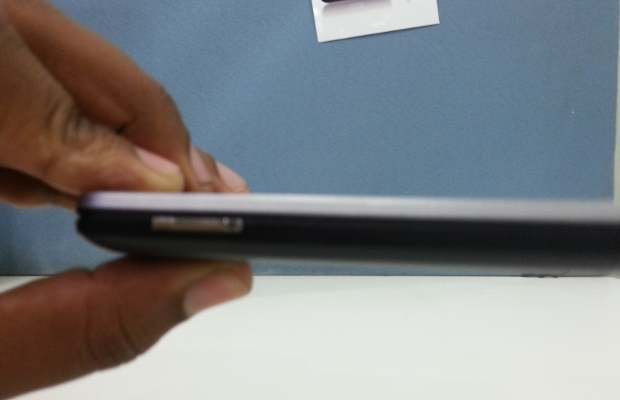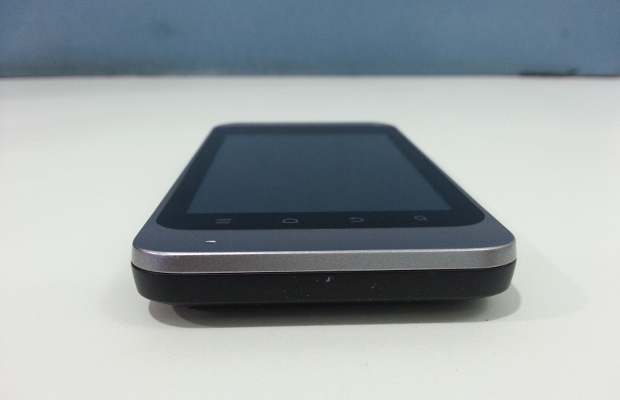 The OS is almost stock version of Android 2.3 however some tweaks like call screen has been done to make up for the lack of proximity sensor, to avoid accidental press of buttons.
###PAGE###
The phone comes with bundled apps like MTS TV, MTS Video Bite, Nimbuzz for MTS and MTS Planet. The lock screen is also slightly different, with a long press instead of swipe being needed to open the lock. In our short use of the phone we couldn't any other tweaks.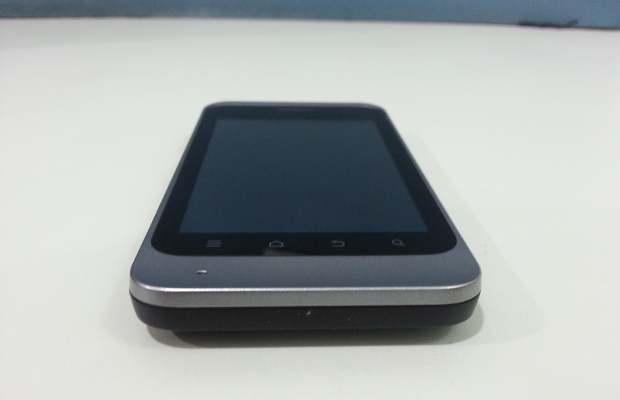 Camera
The phone comes with a 3 megapixel camera, which is a fixed focus unit and is a very average camera. The pictures are barely decent and usable don't expect much in terms of picture quality. The pictures take are good enough for Facebook though.
###PAGE###
Other features
The phone gets A-GPS, Bluetooth, WiFi, and 3G, however it misses out on proximity sensor. While it supports up to 32GB memory card, it comes with a 2 GB card free.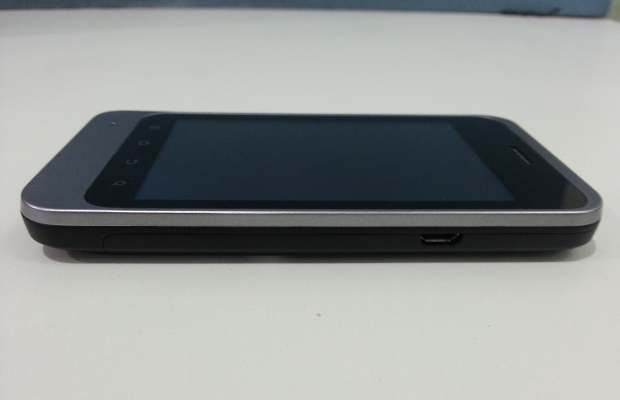 Performance
The phones performance is on expected lines. It has a 800MHz Qualcomm Snapdragon S1 processor, which lends it a very decent performance with most apps opening without a hitch.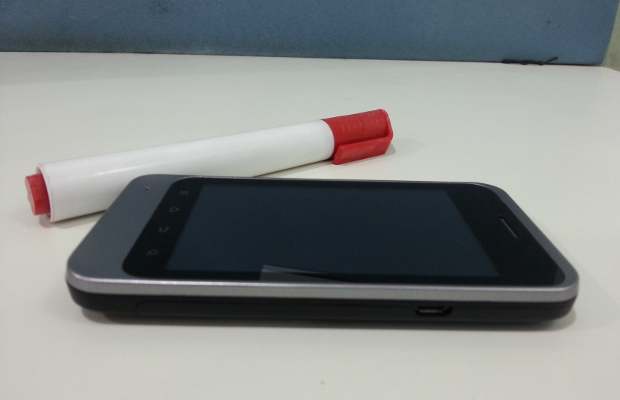 Though we did not play games on it till now and therefore we can't be sure of how will it perform while playing games or multitasking but given that how phones with this processor architecture has performed in the past, we expect it to be a decent performer for this category.
###PAGE###
Connectivity
The phone supports high speed EVDO (CDMA) network which offers speeds up to 3.1 Mbps, and also comes with WiFi (with Tethering feature) and Bluetooth for wireless connectivity and USB for wired.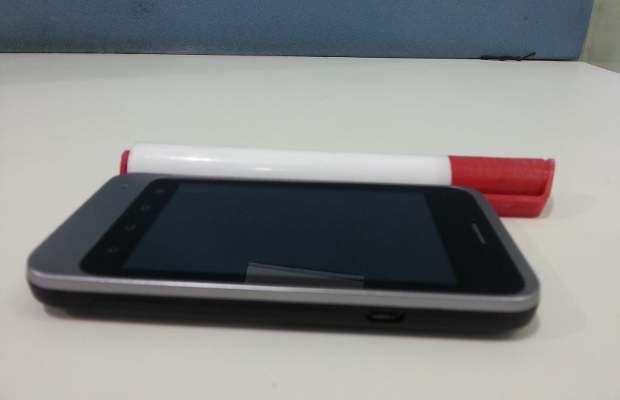 In nutshell
The phones comes with decent features and most likely will be able to keep up with the daily rigours that phones in this range are supposed be put through (no heavy gaming). Given its price and bundled freebies from MTS the phone is an attractive option. Keep watching as we are soon going to carry a full fledged review of this device in coming days.