Firefox has released a latest upgrade for its Android mobile browser. The new upgraded Firefox Android browser claims to be 25 per cent faster than its earlier version.
This has been made possible due to the adoption of the new Java Script compiler, called IonMonkey. This will allow the browser to process pages faster than before and return results in a shorter time.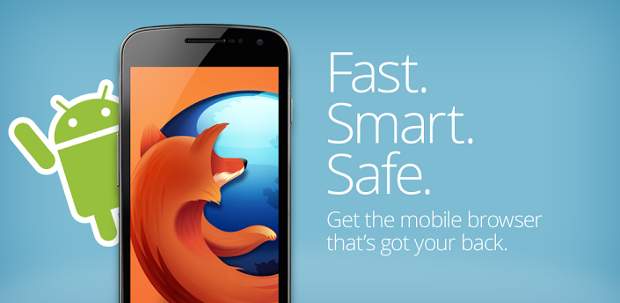 Along with that the Firefox browser for Android now comes with search suggestions and deeper integration with Google Now, the instant search application for Android Jelly Bean powered devices. The searches will also result in faster results as the search is conducted in the background while entering the keywords itself. All this is done over encrypted network connection for added security.
Firefox for Android also comes with the phishing protection feature. The new phishing and malware feature protects users from malicious websites. Firefox for Android warns users when they encounter websites that may be used for malware or phishing to protect users from malicious websites.
Firefox's latest version of the mobile browser is compatible with devices running Android version 2.2 and above. It is advised to the users that they connect to a high speed internet source such as a WiFi or 3G to download this browser as it has a 17 MB installing file and can take a while to get downloaded using regular GPRS connection.