Contrary to the popular perception about smartphones, normal phones do now have a host of services. Features such as WiFi, Push mail, Mobile TV, application download, live streaming are now coming packed with a mid-end phones also.
Below we have a list of such features that are earlier thought to be the synonyms of smartphones.
WiFi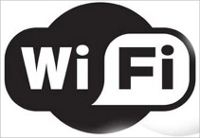 WiFi, which enables you to connect to high speed wireless internet, is now available in phones that are priced at Rs 3500 and above.
With proliferation of WiFi hotspots, these phones make perfect sense for people who want to access internet through mobile and cannot afford a 3G phone, or even for those who do not want to pay high data tariffs of 3G network.
For the phones that have WiFi, read our story Top five Wifi phones below Rs 6,000
Push Mail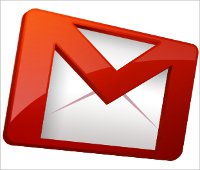 This feature enables you to access your email on your mobile without the need to refresh the application to receive a new massage.
Only Blackberry phones used to have it but now it is available on high end phones of various brands such as Lava B8, Intex IN 6633, MVL G81 and many more with prices starting at Rs 4000 (at times even lesser).
Mobile TV and Video Streaming
You need 3G connection to watch Mobile TV or stream Video! Right? Wrong. There are services like Yamgo.mobi(website), jigsee (application, available on getjar.com), Zenga TV (some phones are supported, but many Indian channels so worth it).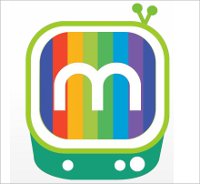 There are many other options also that you need to search on any Application store like Getjar.
You can also watch Youtube without any hassle with better compression technology available on new browsers like Opera Mini and Bolt. These browsers are available on most phones, else can be downloaded.
However it is always advisable that you buy a phone with EDGE support (256 kbps speed) for better streaming. Since most of the service providers have upgraded their network to support EDGE and with 3G networks, video streaming is expected to be okay over 2G network.
Application Download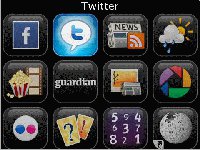 Applications add functionality to the handset according to the users' preference. Phones, with GPRS or EDGE, support application download.
There are several application stores like Getjar and Appitalism (both are independent stores) and operator stores like Airtel app central, Aircel Pocket apps (Idea, Reliance and Tata all have their own store or are in the processed of setting up one) offer you lakhs of application with a mix of both paid and free applications.
You will get Games, utility applications and entertainment apps. All you need to do is to go to these stores by searching through your phones' browser and select the application that you want.
For some app, you have to pay through credit card, through your pre paid balance or post paid bill in case of Operator owned store.
Office Document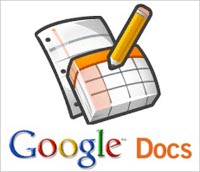 Thanks to Google and Microsoft, now you can access and store your word and excel documents and also create new ones and edit existing.
All you need to do is to open your web browser go to your Google account and open documents. There are some other applications also which do a similar job, but currently Google is your best option. You can also use services like Picasa to store pictures and edit them as well.
Social network and Chatting
Most of the upcoming phones are coming with this feature. You will have Facebook, Twitter, Nibuzz, Flickr, Youtube applications built into the phone, which will allow you to update your account, upload pictures, videos, and also chat (saving money on SMS).
Above list of features is not comprehensive, there are phones that claim to support video chat in a 2G network, however such features are not common yet and so we did not include them. Touch screen and Qwerty are extremely common. 3.2 mega pixel camera has also become a norm.