Facebook has over 78 million monthly active users in India and for most of them roti kapda, makan, mobile and Facebook seem to be the new basic necessities. So much so that whenever the network is down and Facebook is not accessible some of the users have reported withdrawal symptoms.
In recent times, Facebook has witnessed a major jump in users who access Facebook from their mobile device and this has made the company put on its thinking cap to give its mobile users an impeccable experience.
To achieve it, in the span of the last 24 months Facebook has made its app available on all major mobile operating system platforms, including the basic feature phones. It has worked closely with some handset players like Nokia and HTC to get a dedicated Facebook button on a couple of their devices. It has formed alliances with multiple operators to provide free and discounted data access to Facebook on mobiles.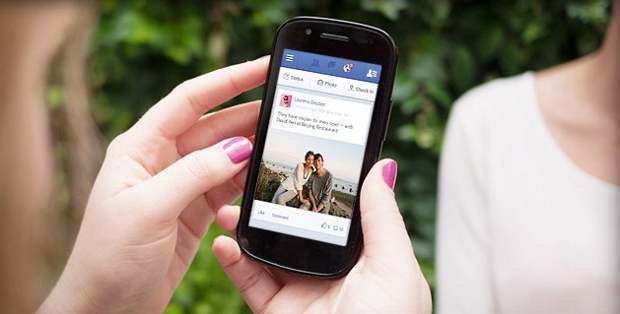 But the question arises: why only mobile? Of late in India, most of the people who are accessing the internet for the first time are doing it on their mobile phones. Facebook knows it and wants to capitalize on it to get the next billion Facebook users.
We recently interviewed Kevin D'Souza, country growth manager, Facebook India, to know what consumers can expect from the social media giant in the coming days. Here are excerpts from the interview:
Q: In the last couple of months Facebook has been adopting mobile platforms in a big way to reach the masses in India. Comment:
A: We have realised that people spend more than 20 per cent of their time on Facebook app. In fact, on an average, they access Facebook 10 to 15 times a day on the desktop, but probably check their phones over 100 times a day.
Therefore, we have made this big transition where now there are more people using Facebook on mobiles every day than on the desktop. The proliferation of mobile devices is expanding the market for people who can use Facebook simultaneously, driving deeper engagement with our product. Today over 751 million people use Facebook on a mobile device each month, and 70 per cent of them return to Facebook every day compared to 40 per cent of desktop users.
Mobile is the perfect device for Facebook for three reasons. It allows us to reach more people, help them connect and engage, and create opportunities for brands to be part of consumers' mobile Facebook experience in a relevant and integrated way.
Facebook has 78 million monthly active users in India and we believe that the next billion Facebook users will come from mobile devices. We're creating mobile products to help people share their life moments. We're leveraging the power and portability of today's devices to help people capture better and share moments anywhere in real time. We're pushing the limits of each mobile platform to leverage unique capabilities: iOS, Android, feature phones and the mobile web. We've been working with operators to enable free access to Facebook and recently we've been working with device partners to launch phones with "Free Facebook" data packages.
Q: What are the different ways in which Facebook can be accessed on mobile phones?
A: We have recently introduced a number of mobile friendly features to enhance the Facebook experience on mobile phones. Facebook on mobile can be accessed through "Facebook for every phone" app, Facebook Messenger and Facebook Home.
"Facebook for Every Phone" app delivers a smartphone-like Facebook experience on feature phones. In India, the app is available in Hindi and seven other local Indian languages including Gujarati, Tamil, Malayalam, Kannada, Punjabi, Bengali and Marathi.
Private sharing and connecting is a big part of the Facebook experience. Messenger allows users to be in constant touch with each other, and also lets them share content through instant messaging. One can access these messages even if one is not logged into one's Facebook account, as these messages are received as Facebook SMSs.
With Facebook Home you can see fresh news and content from people and topics you care about every time you turn on your screen. It really brings your phone to life and provides a completely new experience.
This product is still very early, and this is just the first release in a long journey. We're planning on iterating quickly and tuning things based on feedback. We haven't really started encouraging people to install it from within our apps yet, and it's only available on a few phones. But over the next few months we hope to push this out much more broadly and get it in the hands of a lot more people. We're excited about Home because we think it's a great product, but Home is also an important milestone for our company. This is a completely new kind of mobile experience based on people, not apps, and we think this is how phones and computers should work.
Till now we were only developing apps for Android and iOS, but very recently, we also made the Facebook app available on Windows 7.5 and 8 phones, with a focus on Facebook users on this platform as well.
Q: Apart from live feeds on the go what are the value-adds a user can enjoy while accessing Facebook on his mobile?
A: Facebook products are optimised for mobile phones users. We think every mobile device is better if it is deeply social. Most new smartphones come with Facebook app and so users can update status, comment and do a lot of other things as well. There are so many things we can do on a mobile device that simply aren't possible on a desktop computer, from location services like our recently launched "Nearby" feature, to photo capabilities like Instagram, to mobile messaging, mobile app discovery and Facebook Home, which ensures that users do not even miss a single post of their friends.
Users don't take their desktop computer with them to a wedding, to dinner, on a run, on a trip, or when dropping their kids off for their first day of school. But these are the moments they want to capture and share with their friends as they happen, not when they're back at their "computer".
This inspires us to keep on improvising our mobile products. We have recently added new features to our Facebook messenger such as Stickers, which are a great way of setting the user free of the same old smileys and emoticons. These can be used to spice up the conversations and make them more interesting and fun. Then there is "Chat Heads", which lets the user be just one tap away from the most frequently connected friends on Facebook.
Brands, direct response advertisers and local businesses are utilising Facebook to reach new and existing customers through our mobile ad products. Facebook has made it easier for advertisers to target users on feature phones who do not have the advantage of bigger screens. One such example is the Power Editor feature on Android and iOS apps, through which advertisers can now choose where they want their ads placed and also get a real-time view on how the page will look on a feature phone.
Q: Is there a conscious effort on the part of Facebook to imbibe positive features of other social networks to give a wholesome experience to its users?
A: We want to make the Facebook platform much more accessible and helpful for users. We believe that connectivity is empowering. When people and communities have access to the internet they can connect with new knowledge, new relationships and new opportunities. We understand that users can connect only when they are a part of larger groups and conversations.
Whether it's our recently introduced Graph search, Hashtags, Verified pages or any other feature, our aim is to help people to reach out and find the right information they are looking for through Facebook and connect with people having similar interests.
Q: Some time back an operator in India was making Facebook available to its subscribers for just Rs 5 per day. Can we expect more such announcements from other operators and can you name which service providers will make it available in the country.
A: Facebook is a partner driven company. Enabling connections and offering an engaging mobile experience requires three things: a device, access to data, and applications to connect with people and information. We're working across the entire mobile industry with operators, hardware manufacturers, OS providers, and application developers to bring powerful social experiences to more people around the world.
At the Mobile World Congress held this year, we announced our partnership with Airtel and Reliance in India to provide free and discounted data access to Facebook messaging for their subscribers. Such partnerships help in tapping 'first time' internet users and gradually converting them into full-fledged data customers, thus overcoming the connectivity barriers.
Recently, we announced partnership with Idea to launch Facebook Messenger service free to users. Under this unique offering, users can send messages, share pictures, locations and start group conversations with friends while on-the-move through the Facebook Messenger application, absolutely free.