Facebook has launched its new App Center in India and six other countries including Australia, Canada, Ireland, New Zealand, South Africa, and the United Kingdom. The feature has been available in USA for sometime now.
App center is a app store for Facebook apps, and in case of mobile devices it allows to download and play Facebook based application right on the mobile devices itself.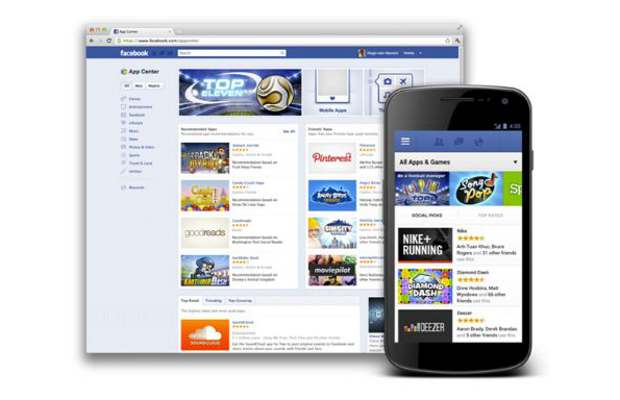 People in India and other countries where the service has been launched will now see the App Center bookmark on the left side of their home page on Facebook.com and in the Facebook apps for iPhone, iPad, and Android.
Facebook app center is a one stop shop for popular Android and iOS based applications and users will be able to search and read detailed description about these applications right from the Facebook app center.
Though the app center will provide details and listing for the applications, users will be redirected to their respective application stores for downloading and installing application on their devices.
Approximately 80 per cent of people active on Facebook each month are outside the U.S. and Canada. You can also access it via the bookmark or by going to www.facebook.com/appcenter.