The much awaited, Samsung Galaxy Grand 2 is now available in the retail market for Rs 22,999. It is the third handset in the Samsung's Galaxy Grand series after Galaxy Grand Duos and Galaxy Grand Quattro.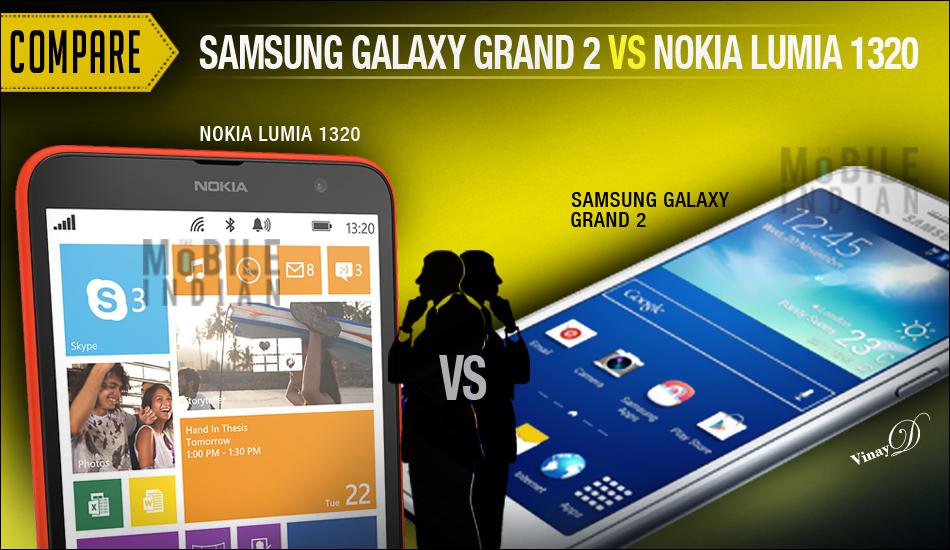 At around the same price point, one can also purchase the Nokia Lumia 1320. So which one is better? We have here compared the two devices on the basis of their features which would help you find the answer of the same question.
Design
Samsung Galaxy Grand 2 combines the designs of Galaxy S4 and Note 3. It has a metallic chrome rim, without any pattern, same as the Galaxy S4. Samsung has used leather-like stitched back panel in the Grand 2, just like the one that Note 3 sports.
In the front, the Duos label is on the top right corner above the display to indicate that this is a dual SIM handset with Samsung's Smart Standby feature. The Galaxy Grand 2 is very comfortable to hold and the machine textured back with real looking stitch edges gives a good grip to the palm. The only thing that we are worried about is the chrome finish rim that runs along the sides as it makes the phone quite slippery. In the front above the logo is the earpiece strip with proximity sensor and 1.9 megapixel front camera next to it for HD video calling.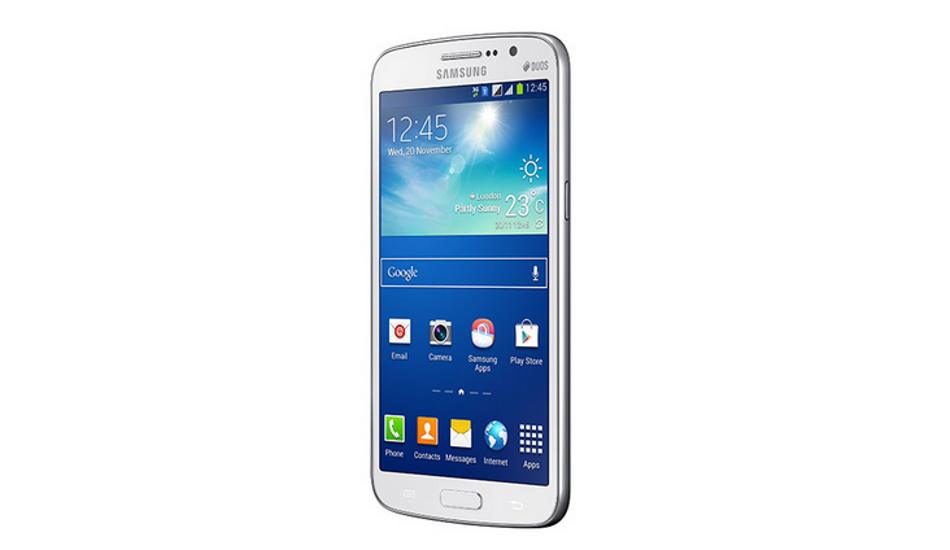 In Grand 2, the hardware home button rests at the bottom of the display and on the top panel there is a 3.5 mm standard audio port. On the sides of the home button there are capacitive menu and back buttons that are not clearly visible. At its back, the Samsung Galaxy Grand 2 has an 8 megapixel camera high in the center with LED flash on one side and speaker grill on the other.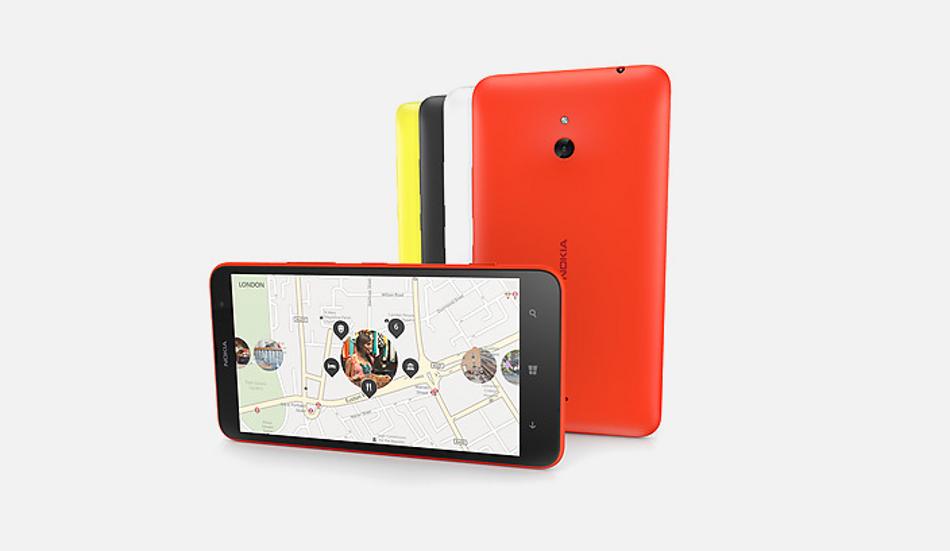 On the other hand, Nokia Lumia 1320 has a polycarbonate body and slim bezel. However, it would be a bit awkward to hold for people with average or small hands. Surprisingly, the Lumia 1320, which is 9.8 mm thick, weighs 220 grams. Its design seems like the marriage of the Lumia 820 and Lumia 625 devices. It has a unibody polycarbonate design and thus the battery is not removable. The Lumia 1320 also comes in attractive colours including orange, yellow, white, and black against boring white of Grand 2.
To be specific, the Nokia Lumia 1320 measures 85.9×164.2×9.8 mm and weighs 220 grams while the Samsung Grand 2 smartphone measures 75.3×146.8×8.9 mm. This means that the Lumia 1320 is broader, taller, and even thicker than the Samsung phone. Though Samsung has not revealed the weight of Grand 2, but we expect it to weigh a lot less than the Lumia 1320 as the latter has a bigger battery (3400 mAh vs 2600 mAh of Grand 2) as well as much bigger dimension.
###PAGE###
Display
The Nokia Lumia 1320 comes with a huge 6 inch touchscreen against 5.25 inch display of the Grand 2. Both the displays have the same 1280×720 pixels resolution. This means that the display of Lumia 1320 has 244.77 ppi pixel density while the Grand 2's screen has 279.73 ppi pixel density.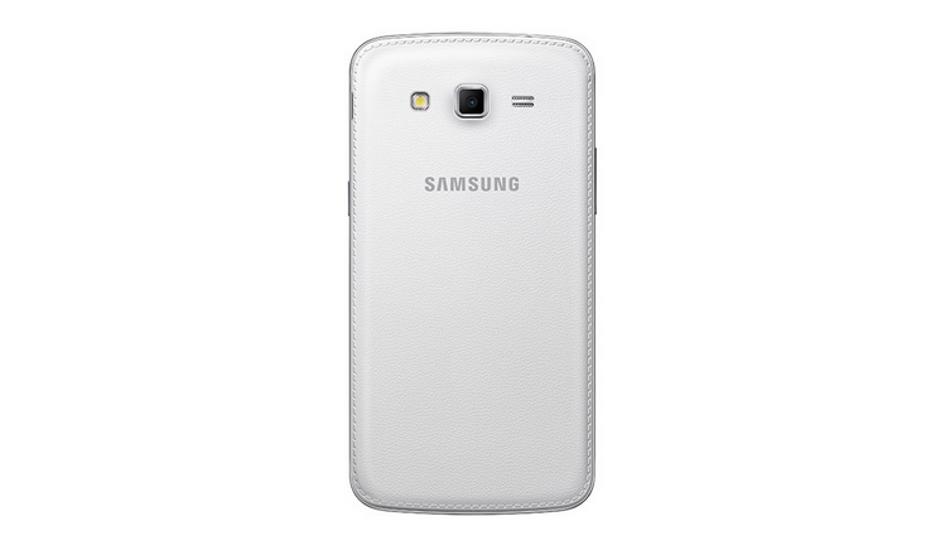 Nokia has used the ClearBlack technology and Sunlight readability enhancements to make Lumia 1320's screen visible even under the sun. Moreover, the Lumia 1320's display has Corning Gorilla Glass 3 coating which would give it better protection from wear-tear than those who do not have it. Its display has TrueColor 24-bit panel for best colour reproduction.
Camera
Nokia Lumia 1320 has a 5 megapixel camera at the back with f/2.4 aperture. This camera is said to be able to capture full high definition videos. There is a 0.3 megapixel camera in its front as well. Besides, this handset comes with Nokia Storyteller and exclusive photo editing tools like Cinemagraph and Creative Studio. The Nokia Camera app has also been hailed by many as one of the best mobile camera application of current times.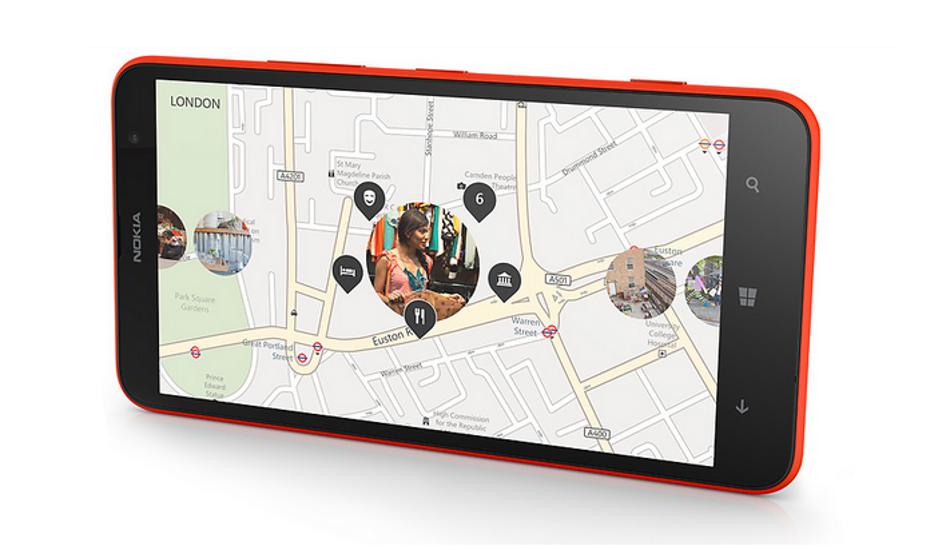 Samsung Galaxy Grand 2 has an 8 megapixel rear camera which is assisted by an LED flash, and a 1.9 megapixel front camera. In absence of other camera details like sensor size and aperture details, we cannot at the moment make any more comment about the camera of Grand 2. So we can conclude here that the Grand 2 looks better than the Lumia 1320 on the basis of figures in camera department.
###PAGE###
Battery
Since, Nokia Lumia 1320 has a 6 inch display against 5.25 inch of Grand 2, the former definitely needs more power to stay alive for certain hours than the Grand 2. Nokia thus wisely armed it with a huge 3400 mAh battery. As per Nokia, with this battery, Lumia 1320 has 28 days of standby, or 25 hours of maximum talktime over 2G network, 21 hours of 3G talktime, or 98 hours of music playback, or 9 hours of video playback, or 11.5 hours of WiFi browsing.
Samsung has though not revealed anything about the battery back up in Grand 2 which comes with a 2600 mAh battery.
OS and Processor
The Nokia Lumia 1320 comes with the 1.7 GHz, dual core Qualcomm Snapdragon S4 processor. It is assisted by 1 GB RAM and Adreno 305 graphics processing unit. It has Windows Phone 8 Black operating system.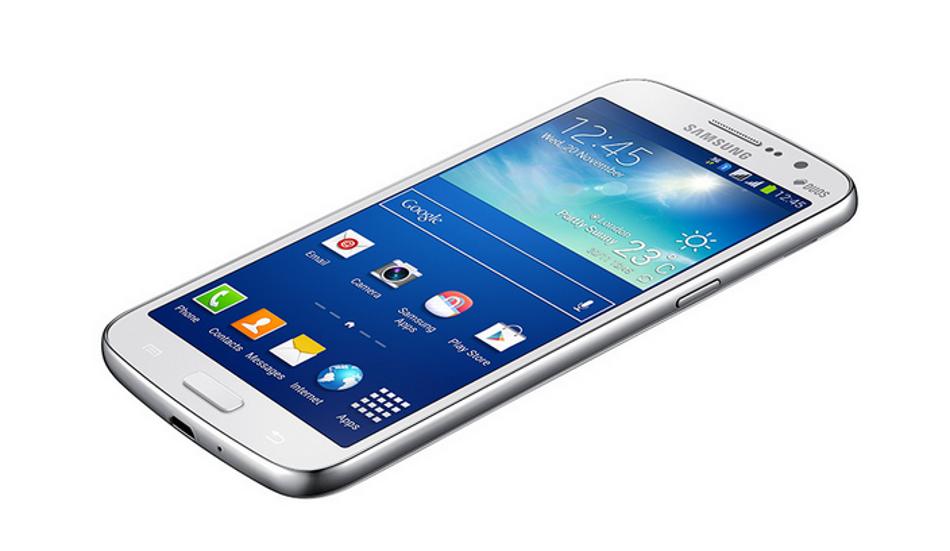 On the other hand, the Samsung Galaxy Grand 2 comes with Android 4.3 Jelly Bean operating system, 1.2 GHz Snapdragon Qualcomm quad core processor, and 1.5 GB RAM. Clearly, the Grand 2's hardware and software makes it look like a much better multi-tasker than the Lumia 1320.
Memory and Connectivity
Both the handsets come with 8 GB internal storage and 64 GB micro SD card slot.
The Nokia Lumia 1320 has a single SIM slot against dual SIM of the Samsung Galaxy Grand 2. Both the phones though come with WiFi, Bluetooth, micro USB port, and 3.5 mm jack. They have also GPS with A-GPS and GLONASS support for navigation.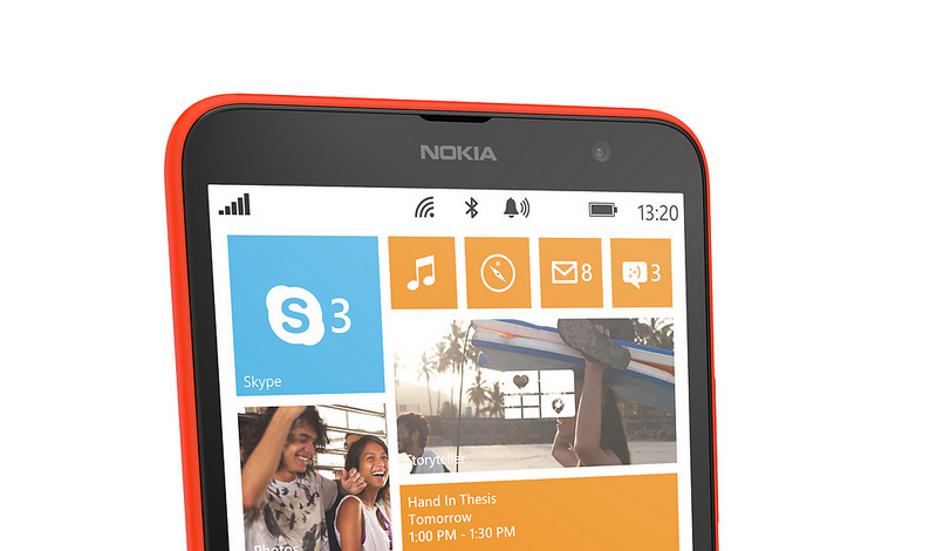 But what gives Nokia Lumia 1320 slight edge is its compatibility with the band 3 (1800 MHz) of FDD-LTE (4G) version in which Videocon is set to roll out its 4G network. The Lumia 1320 is though not compatible with the TD-LTE version of 4G which is being adopted by most Indian telecom operators to roll out their 4G networks. But anyway, Lumia 1320 has the distinction of being a 4G handset while the Samsung Galaxy Grand 2 is still a 3G handset.
Conclusion
So to summarise, we would recommend the Nokia Lumia 1320 to someone who is comfortable with huge devices and of course Windows Phone operation system. It is also a 4G handset and has a much bigger battery (even if you consider the difference in their sizes). The Samsung Galaxy Grand 2 though looks attractive than the Lumia 1320 in terms of camera and processor.
We will definitely try to review the Samsung Galaxy Grand 2 as soon as possible to check the quality of its camera, battery, multitasking, and other features which is not clear as of now.