Motorola has managed to impress several folks at the same time with the new Moto E priced aggressively at Rs 6,999 for India. Motorola Moto E brings a great value for money package offering all day battery life, scratch resistant as well as splash proof display and couples latest software update for the hardware. Nokia had introduced the Nokia X last month for Rs 8599 in India in order to bite a large chunk of pie comprising of affordable smartphones. Being one of the decent phones in the sub Rs 10,000, there is no dearth of alternatives to the Nokia X, literally.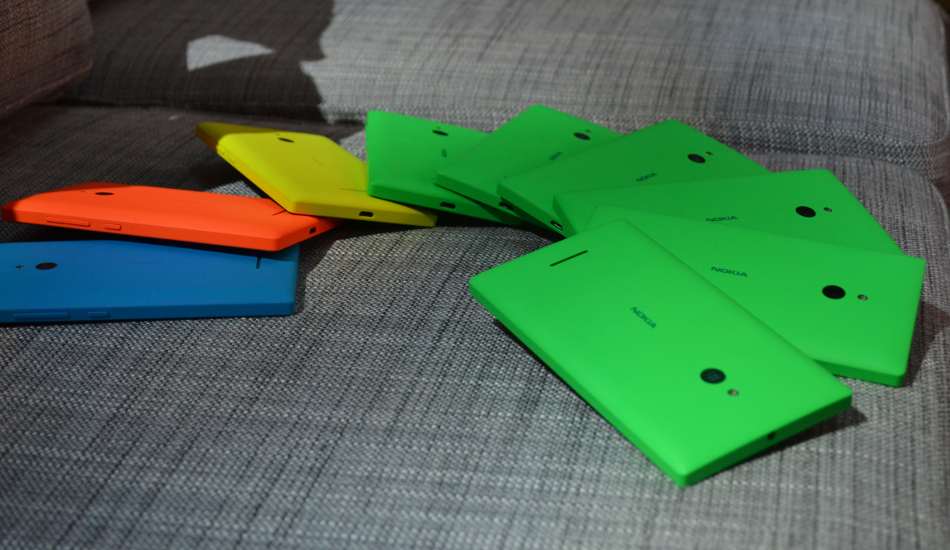 However, now Nokia X is being sold for about Rs 7,000 and will now have to wrestle with the Motorola Moto E in order to keep the consumers interested.
Design
Motorola Moto E has been smartly designed and has a slight arch at its back which makes it tad bit comfortable on the palm. Offering naturally aesthetical grip, the front side of the smartphone has a special coating material which makes it splash resistant. However, the back panel comprising covers did have an attraction towards fingerprint. The intern-changeable back covers can make the Moto E look slightly different. In terms of design, the slight arch at the back gives a natural gripping comfort to the palms. Though the Moto E carry some plastic material it is not creaky or shows lack of finish like other handsets in similar price range.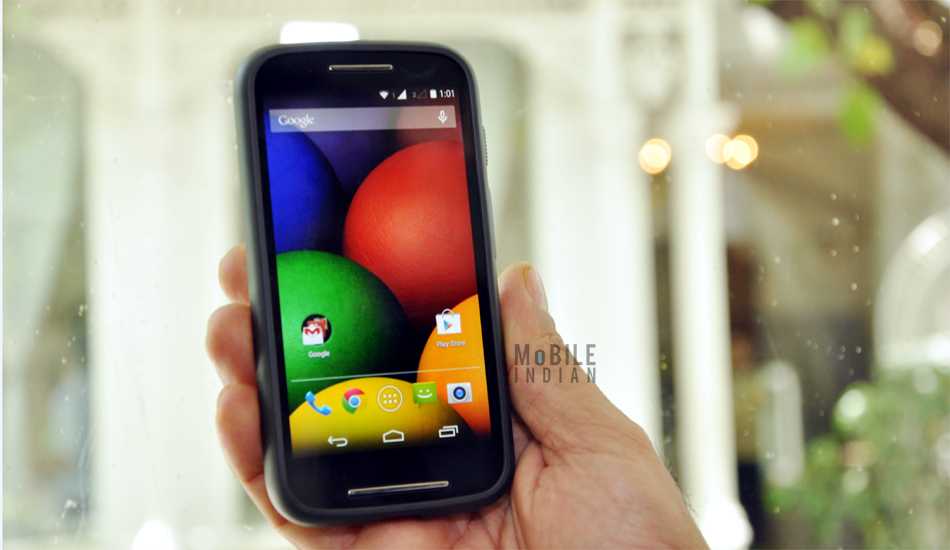 Nokia X features the best of the Nokia Lumia and Nokia Asha design language mashed into one for creating a clean and neat looking mono-block touchscreen smartphone. The Nokia X features interchangeable Polycarbonate shell with the rubberized matte finish.
Motorola Moto E is 12.3 mm thick and weighs 140 grams approximately. Meanwhile the Nokia X is 10.4 mm thick and weighs 128.7 grame. While most would totally endure the clean and minimalistic look of the Nokia X, the actual grip and control of the Moto E might make them change their mind.
Software implementations
Motorola has loaded the latest Android 4.4.2 KitKat update on the Moto E smartphone. While the Motorola's custom user interface is hardly obstructive or noticeable, there are couple of new features such as Motorola Migrate for transferring contacts and Alerts for sharing location with closed group of individuals. Other than that, it is mostly Google's Apps and services taking the centre stage.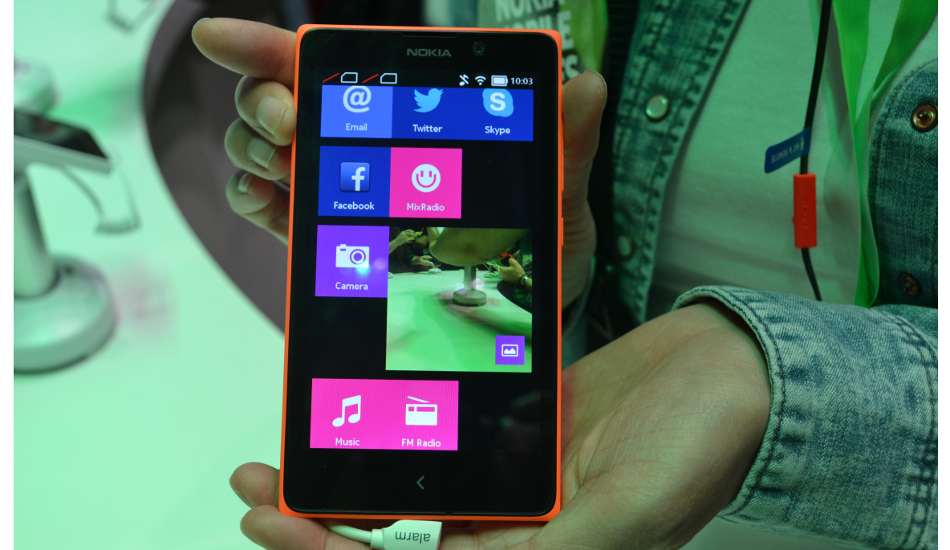 Nokia X runs the code forked Android Open Source Project and thus called the Nokia X Software Platform. The Fastlane feature from the Asha devices has been implemented while the feel of the user interface is very much like Windows Phone platform. Nokia offers the X Dual SIM version loaded with some apps and more games downloadable.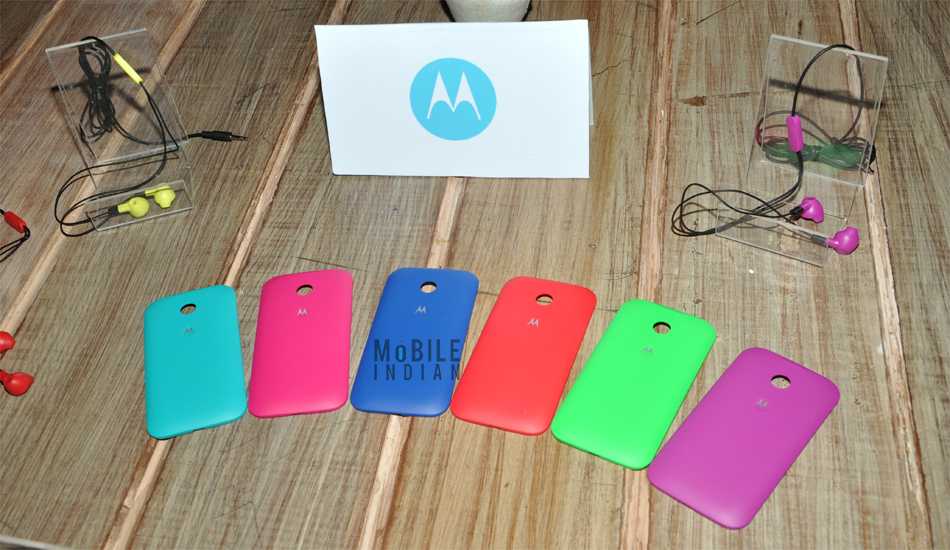 On software front, the Moto E kind of takes away the cake with Google Mobile Services integration. When it comes to user experience both offer simple and intuitive options.
###PAGE###
Hardware
Nokia X integrates a dual-core 1 GHz Qualcomm Snapdragon S4 mobile processor paired with 512 MB RAM and offering only 4 GB on-board storage. There is a memory card slot that can hold up to 32 GB MicroSD card. Nokia X has a 4-inch LCD display with 480×800 pixel resolution and thereby pushing pixel density of 233 ppi. This display supports two-touch and offers wide viewing angles. Nokia has packed Ambient light sensor, Accelerometer and Proximity sensor. Nokia X offers physical Back in the front, Volume buttons on the side and Power Button.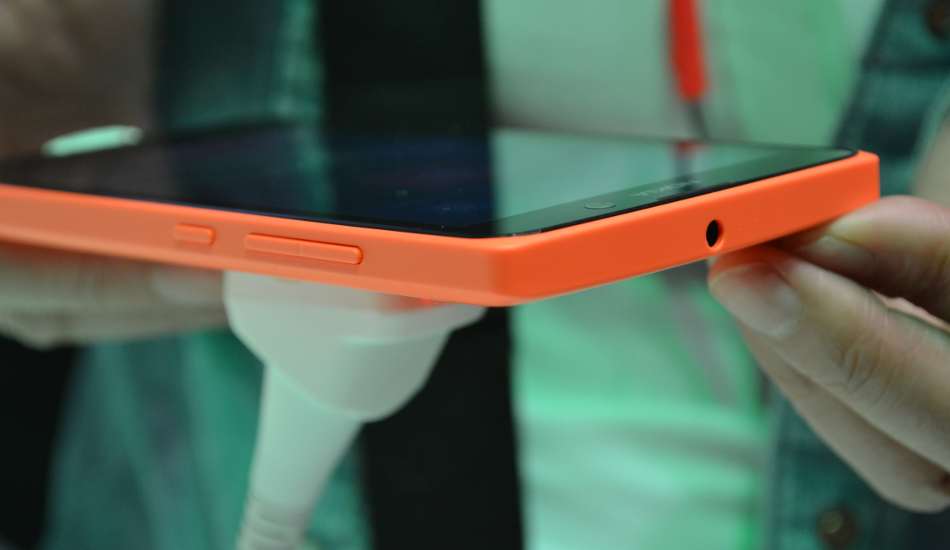 Motorola Moto E on the other hand features a 4.3-inch touchscreen display with 960×540 pixel resolution. The Moto E's display has been constructed using Corning Gorilla Glass 3 technology to save it from usual scratches and also bears a special coating which saves it from splashes. Motorola has powered it with a dual-core 1.2 Ghz Qualcomm Snapdragon 200 mobile chipset paired with 1 GB RAM. This core hardware might give a good upper hand to Moto E over Nokia X simply on the grounds of more RAM. Also, the Moto E offers 4 GB internal storage and a memory slot to support up to 32 GB micro SD card.
While most other things remain common and same such as Wi-Fi support, GPS and 3G Network support. Motorola has packed Bluetooth 4.0 LE inside.
Camera
Both Motorola Moto E and Nokia X lack an LED Flash at the back and thus makes them close to unusable in low light or dark conditions. Nokia has packed a 3 megapixel modest camera with fixed focus and 1/5-inch sensor. Bearing the f/2.8 aperture, the Nokia X's camera can click a photo decent enough to be shared over the social networks.


Meanwhile the Moto E offers a real fast autofocus compared to other devices in same price range. The 5 megapixel camera at the back can click sharp photos but might not be impressive with fine details. The camera app has typical Motorola implementations but one can always download the Google Camera app from the Play Store. With Moto E our experience was marginally better compared to the Nokia X for the camera department.
Battery
Nokia has packed a 1500 mAh battery inside the Nokia X to promise talk time of about 10.5 hours on a 3G network. Considering this to be a sub-Rs 10,000 smartphone, the battery capacity is unlikely to be ever called enough. On the other hand, Motorola claims to offer all day battery life with 1980 mAh battery packed inside. Obviously, the Moto E wins the brownie points sheerly based on higher number. However, the actual world performance can be estimated only after thorough tests.
Quick Thoughts
Nokia X and Motorola Moto E promise two different styles of Google Android experience to the consumers. The Nokia X does seem like a Lumia-esque fresh new smartphone worth trying out with the user interface reminding us of Windows Phone platform. Meanwhile the Motorola Moto E felt great in hands and showed decent performance, at least during our first interaction with this smartphone.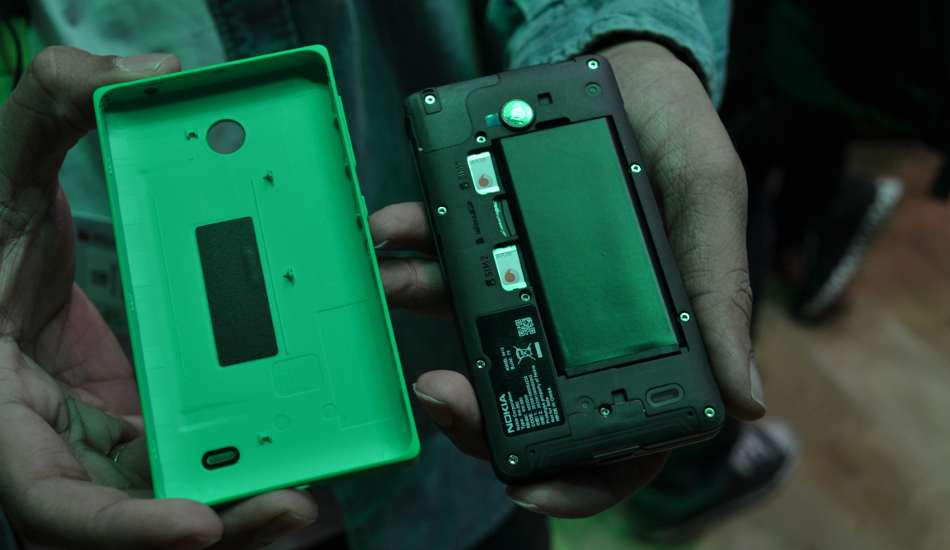 As of now, the Moto E can be labelled as many things – Value For Money Package, Nokia X Killer or Perfect Budget All rounder device. Motorola Moto E will be sold exclusively from Flipkart starting tonight with some additional discounts on goodies only for the launch day. Nokia X retails online for roughly about Rs 6800 (launched for Rs 8599).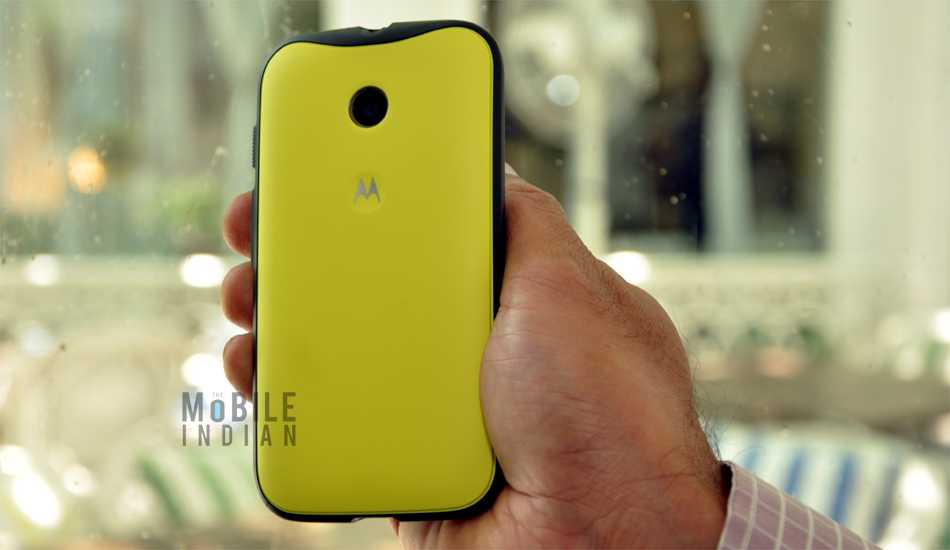 We shall wait to get our hands on the Moto E to share the final verdict of the winning smartphone.