Finally, Micromax had launched its octa core processor based phone, ironically it has not been launched in India (the home country of Micromax) rather the company choose Russia first. Anyway, reports are now indicating that Micromax may launch the phone soon in India too for about Rs 25,000.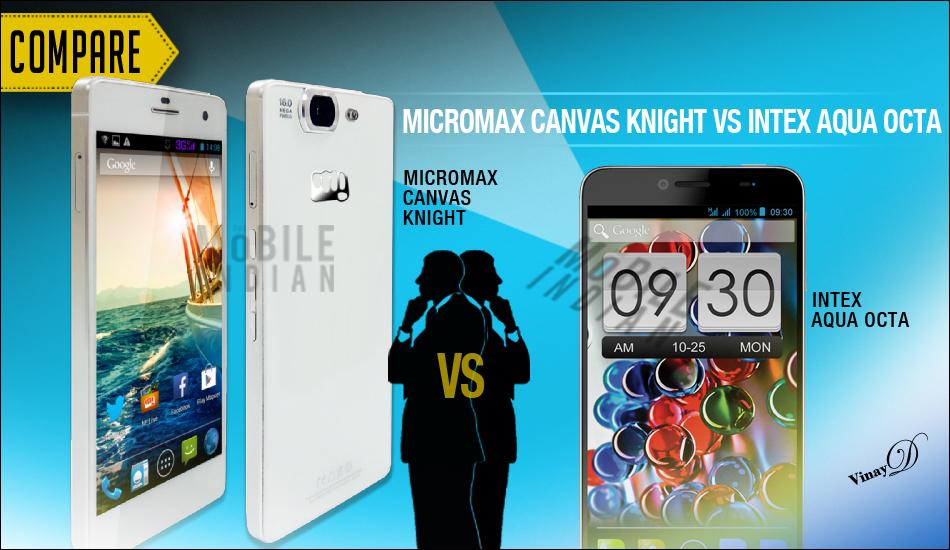 But is it any different from the Intex Aqua Octa which too comes with the same Mediatek octa core processor?
Let's find out.
Design and Display
As of now, Micromax has not revealed the dimension details of the Canvas Knight but available pictures of the phone do speak a lot about the handset. First of all, the phone seems to have a non-removable back panel and like recent Canvas series handsets like Doodle 2, Canvas Turbo etc, it too seems to have a metallic body. The 3.5 mm jack is at the top while in the right hand side, there seems to be the volume rocker accompanied by the power button and perhaps the SIM slot. An identical slot is located at the left hand side which is perhaps the second SIM slot (since most reports said that the phone has two SIM slots, we assume it). If the left hand slot is not for the second SIM, it could be a micro SD card slot but since non till now have spoken about micro SD card slot in the Canvas Knight we think there is no expandable storage slot in the phone.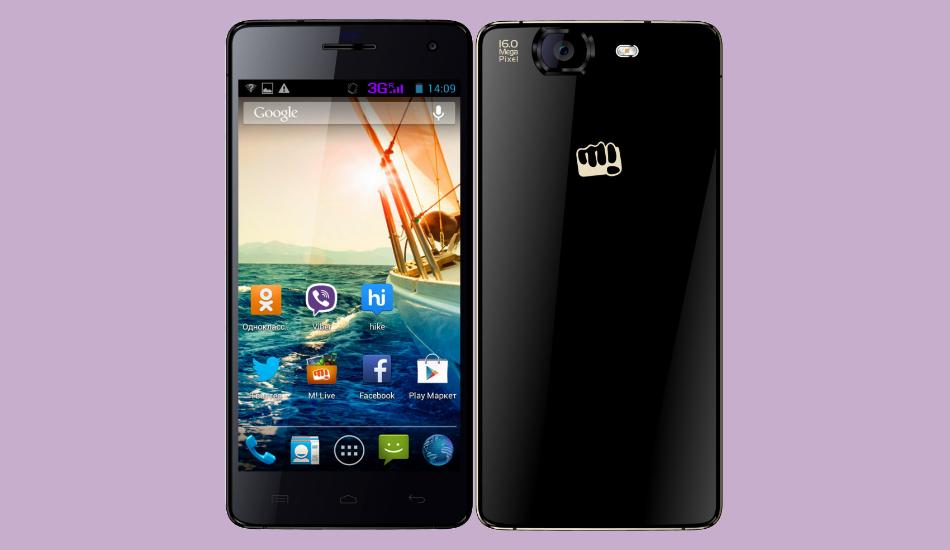 The phone looks good and seems much longer than broader. Earlier, Canvas Turbo had garnered praise from many for its metallic body. Thankfully, Micromax has armed the Canvas Knight with full HD resolution and not simple HD.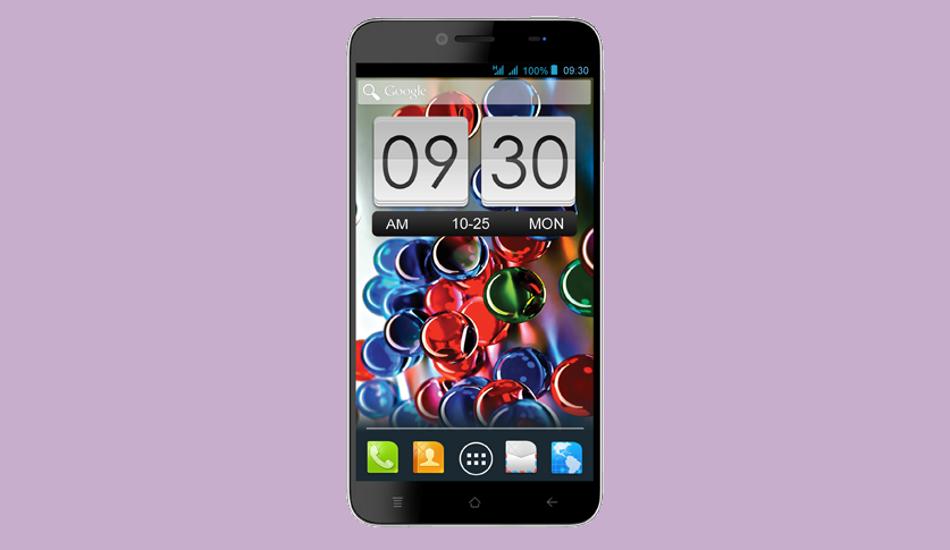 Intex Aqua Octa on the other hand is much bigger than the Canvas Knight and is in different league altogether. It comes with a 6 inch display but with only HD (720×1280 pixel) resolution. It is also quite bulky with a dimension of 161.06 x 80.86 x 7 mm and 180 grams weight. It has a removable metallic back panel but which harbours the SIM and SD card slots. Mind you, the Intex Aqua Octa is a very gorgeous phone and is one of the best designed handset in its price range.
Processor and OS
Both the handsets have the same Mediatek True Octa Core processor but reports said that the Micromax handset has 2.2 GHz clock-speed while the Intex phone's processor has 1.7 GHz speed. Does that would make really any difference? Not really perhaps as there are hardly any tasks on an Android device that would stretch the processor to that extent. With eight cores at the disposal, both the processors have much muscle to handle tasks. Moreover, it is the same processor and Intex Aqua Octa seems to have a stable version of the processor. Note that most MNC guys usually keep the clock-speed of the processor a bit lower for a smoother performance. But figure wise, since both have the same processor, a 2.2 Ghz Mediatek octa core processor should ideally outperform its 1.7 GHz version.
Both have Android 4.2 (Jelly Bean) operating system as well.
Memory
Here the Micromax Canvas Knight looks a bit better as it said to have 32 GB internal storage, 32 GB micro SD card slot and 2 GB DDR3 RAM while the Intex Aqua Octa has only 16 GB internal storage though it too has 2 GB RAM and 32 GB micro SD card slot.
Camera
The Micromax Canvas Knight has 16 megapixel rear camera and a 5 megapixel front camera. As per the pictures, there is an LED flash as well.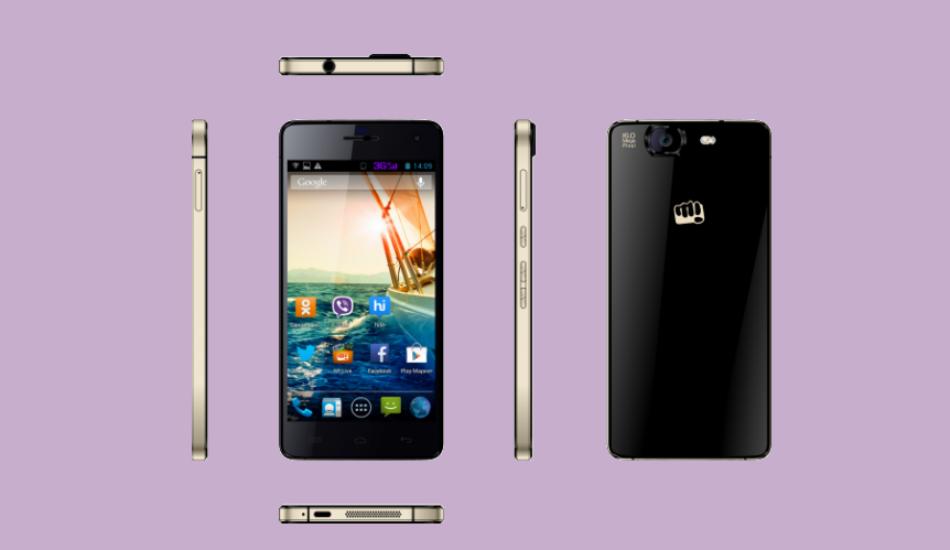 On the other hand, the Intex Aqua Octa has 13 megapixel auto focus rear camera and a 5 megapixel front camera and an LED flash.
Battery and Connectivity
The Intex Aqua Octa has a 2300 mAh battery while the Canvas Knight has a 2350 mAh battery. Since the Intex smartphone has a bigger display, the Micromax handset should thus have better standby as well as talktime.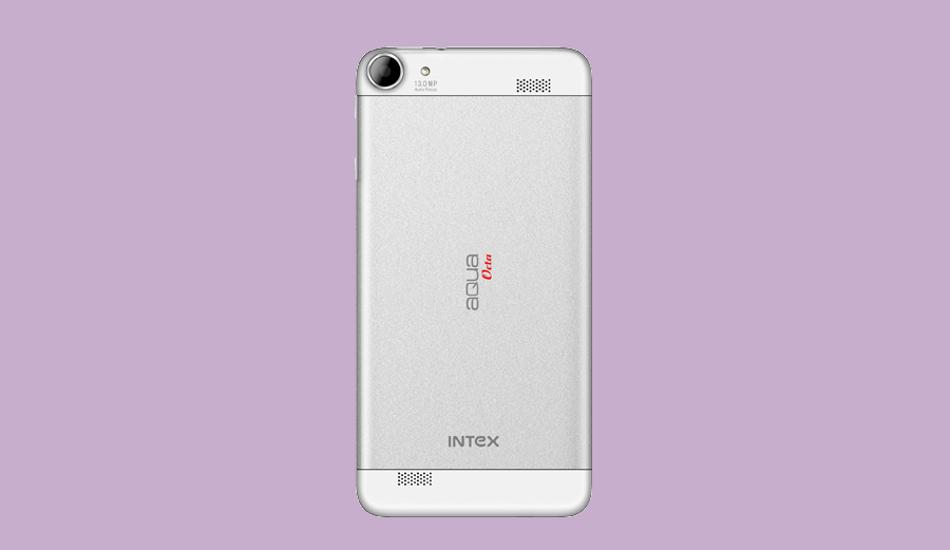 Both the smartphones come with dual SIM connectivity. They have also WiFi, GPS, and Bluetooth.
Conclusion
Since all details about Micromax Canvas Knight is not available right now, we were unable to make a proper comparison of the two phones right now. Also there are lot of ambiguity about its features (for instance, some said that the phone has a 1.7 GHz processor and that it has no micro SD card slot).
We will revise this compare as more details emerge but as of now the Canvas Knight looks like outperforming the Intex Aqua Octa with its display quality, storage, and battery output.