Asus, which revived its fortunes with its Zenfone series phones like Zenfone 4, 5 & 6, today launched another affordable smartphone. Its new handset, named as Asus Zenfone C, costs Rs 5,999 and will be available soon from Flipkart.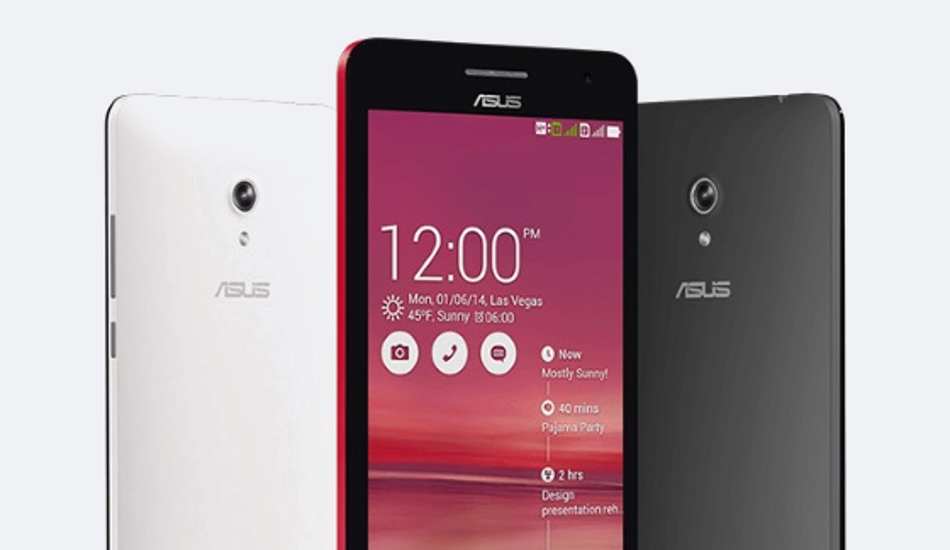 Here we have pitted the Asus Zenfone C with the Lenovo A6000, which is available for Rs 6,999. Its another fact that to get Lenovo A6000 you have to be one of the luckiest persons as it is only available via flash sales and most of the times more than a lakh prospective buyers register themselves for the same.
Design
The Asus Zenfone C has the classic Asus ZenBook design that includes the iconic concentric circle finish. Though it has flat edges, the sides of the back cover are slightly curved for a good grip. Its curved body is also palpable from its dimension – 136.5 x 67 x 6.2-10.9 cm (height, width, thickness). This means that the phone is 10.9 cm thick at the bulkiest part while the thinnest part, which should be towards the edges, where it measures just 6.2 cm. However, the Asus Zenfone C is quite heavy – 150 grams without the battery.
We will throw some more light about the finishing of Zenfone C and the material used in it later in a detailed review.
On the other hand, Lenovo A6000 has a slightly larger footprint, due to the bigger screen, but is all around much better packaged than the Asus Zenfone C. The Lenovo A6000 measures 141 x 70 x 8.2 mm and weighs just 128 grams. The Lenovo A6000 has fairly thin bezels, making it a more attractive package on the face of it. It infact managed to impress us in our first encounter (Lenovo A6000 First Cut ).
Display
The Lenovo A6000 comes with a 5 inch IPS display with high definition (1280×720 pixels) resolution, meaning the pixel density of 294 ppi is pretty good. The Asus Zenfone C has a 4.5 inch IPS display with a resolution of 480 x 854 pixels, resulting in a poorer pixel density of 218 ppi. Both the displays though have the backing of IPS technology and thus offers wider viewing angles.
Processor & Memory
The Asus Zenfone C has an Intel Atom Z2520 dual-core processor, clocked at 1.2 GHz, alongside 1 GB of RAM. The internal memory stands at 8 GB, and it has expandable memory of 64 GB. Asus also provides 5 GB lifetime subscription of Asus WebStorage. The Lenovo A6000 has a Snapdragon 410, a quad-core processing unit clocked at 1.2 GHz, alongside 1 GB of RAM. It has 8 GB of internal memory and an expandable storage slot for up to a 32 GB micro SD card.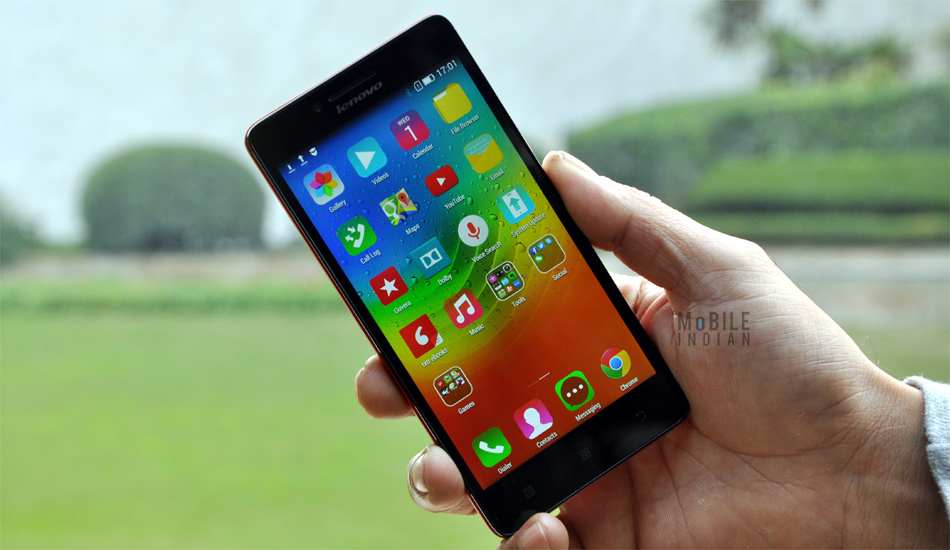 So while Asus Zenfone C has higher storage capacity, the Lenovo A6000 has the better processing unit and GPU too. But here I should underline that the Intel processor is quite capable of handling multitasking and most of the games on Google Play store.
Software
The Lenovo A6000 runs on Android KitKat and has a customized interface. The Asus Zenfone C too has the Android KitKat operating system and offers a customized interface called Asus' Zen UI.
Both the interfaces have their own pluses and minuses, and thus it is difficult to pronounce a winner here.
Battery
The Asus Zenfone C has a 2100 mAh battery, whose output is not known right now. On the other hand, Lenovo A6000 offers a 2300 mAh battery which claims to offer 22 hours of talk time or 264 hours of standby. One can expect similar usage hours from the Asus Zenfone C as it has a less powerful processing unit, and smaller display.
Camera
The 8 megapixel primary camera of the Lenovo A6000 is equipped with face detection, auto-focus, HDR, flash, video recording, etc. In its front there is a 2 megapixel fixed focus selfie taker.
The Asus Zenfone C has a 5 megapixel primary camera with auto-focus, flash, f/2.0 aperture, PixelMaster technology, etc, while the front, it has a VGA camera.
Connectivity
The Lenovo A6000 not only is a dual-SIM phone, but also has 4G (India's cheapest 4G phone), Bluetooth 4.0, GPS, WiFi, etc. While the Asus Zenfone C is a dual-SIM phone with 3G, WiFi, GPS, etc.
In the connectivity stakes, the Lenovo A6000 also tops the Asus Zenfone C.
Wrapping Up
The Lenovo A6000 is slightly more expensive, but also significantly better than the Asus Zenfone C when it comes to display, processing ability, camera, and connectivity. The only thing the Asus Zenfone C has in its favour is higher storage. But remember Lenovo A6000 is available only via flash sale while you don't have to go through the hassles in case of Asus Zenfone C.