Evernote, the company behind the famous note taking app of the same name, has issued an update for its Evernote Hello application. The Evernote Hello, which helps people remember people, was launched last month and is available for iOS operating system based devices.
In the updated Evernote Hello app, the first change that a user will notice is the change in the app's icon, which is now a small pushpin. For adding new people in, now one need to tap on the plus icon.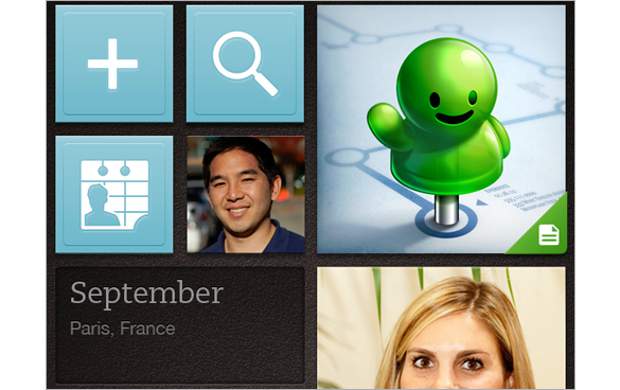 Now one gets three options for capturing information on the basis of which the app will create different user interface. You can either pass the phone to the person you are meeting, create their profile yourself or pull from the phone's address book. And the process will follow based on what you choose.
You can now add people into Evernote Hello from your address book. When you tap the big plus button, choose the 'Add from Contacts' option. Tapping this option brings up your address book. Select a name and all the information that's associated with the contact will fill in a new profile. If something is missing, such as a photo, you can quickly snap one.
Else, go to a profile and tap on the green "i" next to the person's name. Then, tap on the address book icon. You'll be able to either create a new contact or add the information to an existing contact.
The search has also been improved. Through the search bar of Evernote Hello, you can find people by names, places, calendar events, email, and more. The search also looks for matches in address book, so that you can easily add a person.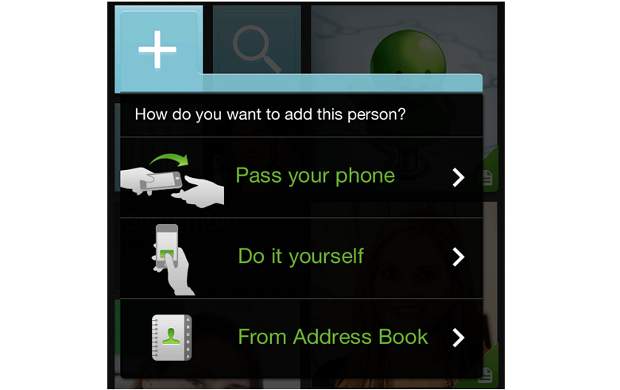 Name order differs depending on country, culture and language. In English, the given name comes first, followed by the family name. In many Asian countries, it's the other way around. In view of the difference, Evernote Hello now uses your location and the input language to figure out how the name should be laid out.
Calendar Tiles have been added in the app throughout the mosaic to designate chronological breaks. This way, you can swipe through and easily identify when encounters occurred.
Some other features added include full-screen photos, the app also figures out the appropriate formatting based on your location while one is entering a mobile number.
Evernote Hello is now available in 17 additional languages.