Electronic Arts has announced its third Big Holiday Sale on games developed for the Apple iOS and Google Android platforms. The EA Mobile Big Holiday Sale line up includes several popular titles including Need for Speed Most Wanted, FIFA 13, Monopoly Classic and many more.
Users of the Apple iOS based devices like iPhone and iPod Touch can visit the App Store and search for all games by Electronics Arts. Several games will give you discount up to 90 percent and will let you buy popular games for as low as Rs 55! EA Mobile offers over 101 games for the iPhone and iPod Touch whereas the iPad tablet users get about 55 dedicated games.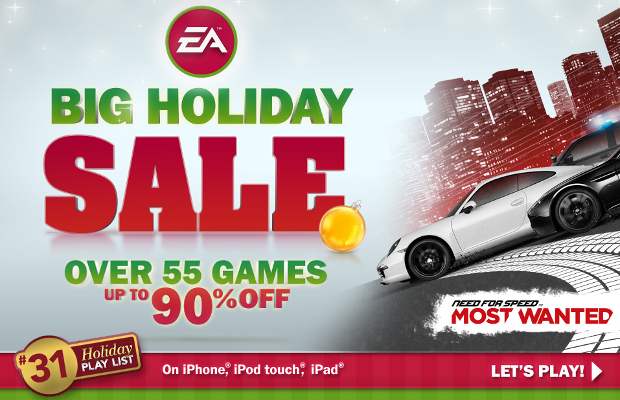 EA Mobile also offers Plants vs Zombies, Tetris and The Game of Life for just 99 cents (Rs 110 approximately). However, on checking the Play Store these apps are still being sold at a price without discount. May be it will take couple of hours or a day for the discounted price to show up.
Visit the EA Mobile's Big Holiday Sale on games here.