There has been a constant rise in demand for dual SIM handsets (supporting two mobile connections at the same time),which is estimated to be growing at the rate of 30 to 40 per cent annually compared to the overall Indian handset market which is growing at the rate of 15 per cent, according to research firm KPMG.
Speaking on the growth of dual SIM handsets, Jaideep Ghosh, executive director, KPMG says, "These handsets are amongst the fastest growing segment among handsets. This is reflected in the number of companies that sell dual SIM handsets, which has rapidly increased. Till about 18 months earlier, there were only three companies selling dual SIM phones – Micromax, Spice and Intex Technologies. Now, there are about 40 brands in the market offering these. The dual SIM handset market in India is pegged at about Rs 2,200 crore annually."
Growth in focus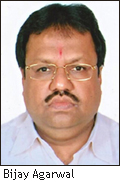 Interestingly, it is not just Indian manufacturers but international brands such as Samsung and LG that have become part of the dual SIM market. Recently, Nokia announced that it is readying its own dual SIM handset for India.
In fact, many dual SIM manufacturers in India have stopped manufacturing single SIM handsets and have turned their focus to dual SIM phones. One such company is Intex Mobiles which offers only dual SIM phones now. GeePee Mobiles, a Kolkata-based handset manufacturer, is also focused on producing multi-SIM handsets. Bijay Agarwal, managing director, GeePee Mobiles, remarks, "The dual SIM device market is growing at a fast pace. Today, dual SIM phones constitute almost 30 per cent of the entire handset market. 95 per cent of the handsets in our portfolio are dual SIM".
Who's the customer?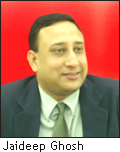 What is the market segment driving this growth, Ghosh says, "Most of the demand in India comes from prepaid services users looking to make use of the best rates and services on offer from different operators."
Sudhir Kumar, national sales head, mobiles, Intex Technologies, shares, "Initially, maximum demand for these devices came from tier two and three towns. However, there has been a shift in the trend and now we are getting demand from bigger cities and metros as well."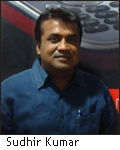 A handset manufacturer shares that the demand for these handsets is driven by three segments: urban users who wish to keep their professional and personal lives separate; semi-urban users who use two different SIMs because of the packages and connectivity that various operators offer and users who travel a lot and carry two SIM cards to control Roaming costs.
Santosh, owner of a handset retail store in Delhi, adds, "These people (who use dual SIMs) are either college students who want to get benefit of best tariffs available with different operators or people who come from low income group seeking maximum features at reasonable price."
"There is a resistance in carrying two phones, especially when one can get the work done with a single handset," says a Samsung spokesperson, adding that Samsung Mobiles expects 15 per cent of its revenue to come from dual SIM handsets this year.
Enter multi-SIMs
The dual SIM handset market is clearly big but handsets with three SIM slots are already gaining ground. GeePee, Intex and Olive are some of the manufacturers offering triple SIM handsets. Agarwal of GeePee says, "This feature is a value addition as three SIM slots give functions of CDMA plus GSM, plus GSM or CDMA. Customers using two CDMA with one GSM numbers or vice versa prefer going for triple SIM devices rather than dual SIM ones."