With the Indian Premier League season 5 underway, many application developers have announced apps for smartphone users. But while most applications remain legitimate and helpful for the users, some others are trying to exploit users and steal their confidential information right from their smartphones.
While surfing for IPL 2012 applications, we came across several such applications that claim to offer free and live match streaming along with schedules and live score updates too but in reality these application are nothing more than phony applications that are loaded with permissions that if accepted render your precious data open for the apps and in turn for the developers to access.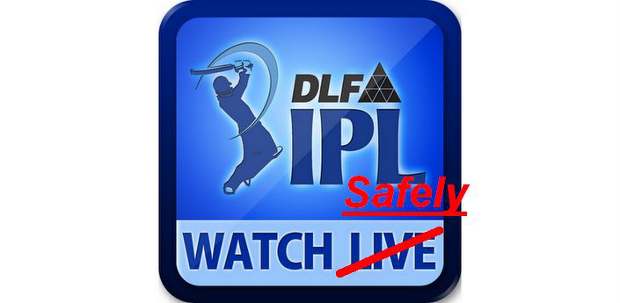 One such application is "Watch IPL Live 2012" by a developer named Devroid Apps. The application claims to provide users with live streaming of matches as and when they are played but in return all it does is nothing because this is what this application is supposed to do.
For a justified comparison we compare the permissions that a normal, working free TV streaming application like the "Myplex Now" from Apalya technologies. In the misleading IPL applications, we found out that the number permissions are way above normal and includes permissions such as access to phone book, messages and even allowing application to start automatically when the device is turned on.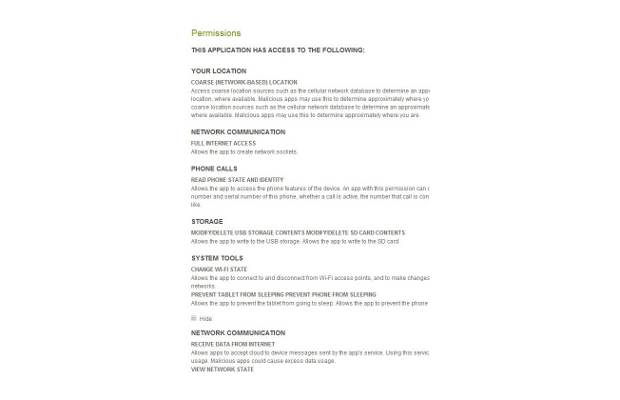 In the Fig 1 image, you can see the list of permissions the Myplex Now application required to make live TV working on your Android smartphone. On the other hand, as you can see in the Image FIG 2, the list of permissions that are being asked by Watch IPL Live 2012 application. Clearly, you can see that the application if installed gets access to your location, contact, phonebook, and even access to details of accounts, like Facebook, Twitter and email addresses, if these have been linked to your smartphone.
When searching for the answer to the permissions this application is asking for, we tried contacting the developer through the website link that is mandatory for developers to give. But, the website address mentioned there is invalid and not available.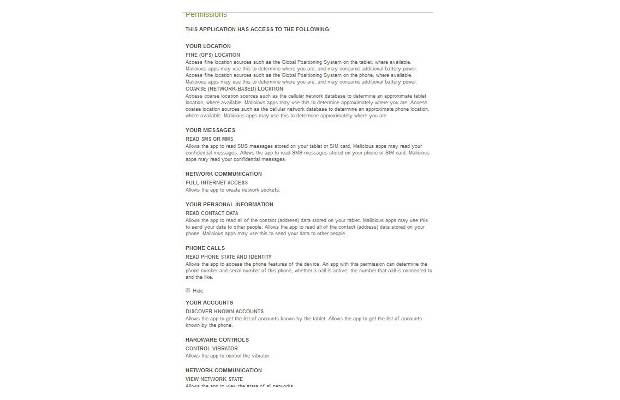 This is not just the case with one application as there are several such phony applications being distributed through Android marketplace.
So you must not blindly accept anything and everything that comes your way. Users must make sure to read permissions that the application is asking for before installing the application.