A little over a month after launching the M4 phone, Do Mobile has expanded its feature phone lineup with the launch of the Do Mobile M3 and M31. The phones are designed to the dynamic needs of audience requiring feature rich phone for under Rs 800 and are thus set for a starting price of Rs 769.
Both the Do Mobile M3 and M31 features phones feature a compact design that gives users a comfortable grip and allows convenient one-hand operation. There's a 1.8-inch Bright Display on each of these device allowing a clear and detailed view of the content on the screen.
The phones come loaded with Auto call recording facility that will be able to record both incoming and outgoing calls with perfect sound. The device offers a rear camera at the back and packs in connectivity through Bluetooth and GPRS for being able to connect to the internet.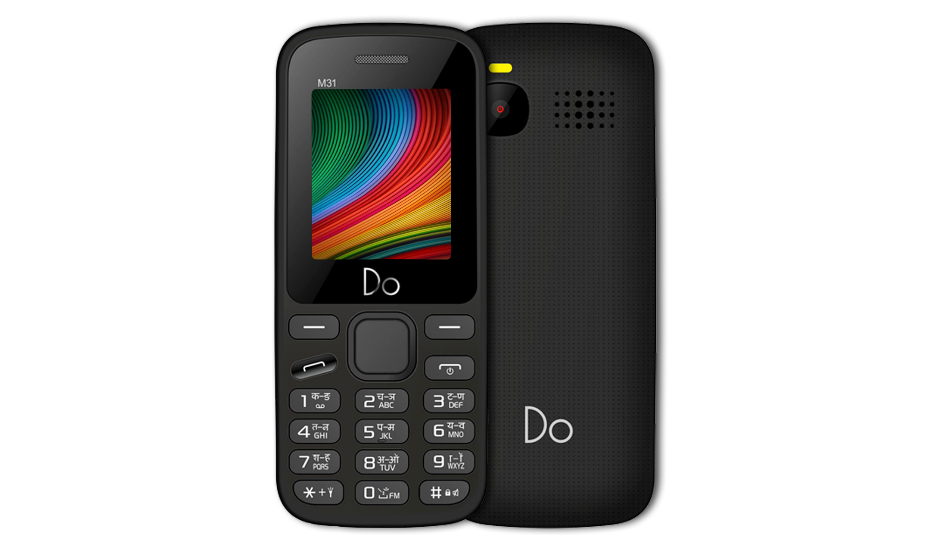 The two feature phones offer different battery units with the M3 delivering 1,000mAH of power while the M31 gives 800mAh of battery. The Do Mobile devices also sport a built-in LED torch, that radiates perfect brightness for emergency purposes. Additionally, the budget phones will offer support for multiple languages to up to 22 languages in total.
Speaking about their latest product launch, Do Mobile Sales Head, Sandeep Mehra said "Bolstering the relationship with our customers we want to provide them with technologically superior yet simple devices. We want to partner with our consumers in making their lives simpler and more able".
The Do Mobile M31 and M3 will be available in Blue, Red and black colours for asking prices of Rs 769 and Rs 799 respectively at retail stores across India.