Digg, the news aggregation service, has introduced a new reader application for the Google Android platform. The Digg reader allows reading the Digg stories and sharing them over variety of social services. After the Google Reader was discontinued, this is a sincere attempt from Digg to keep the barebones style web content reading enthusiasts engaged.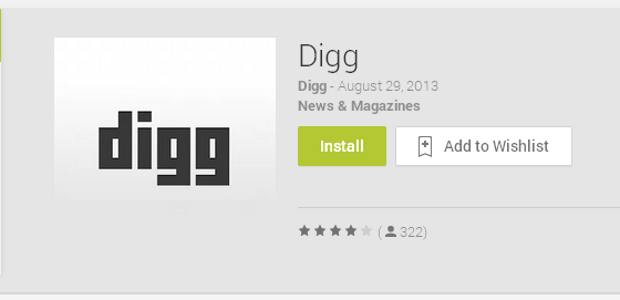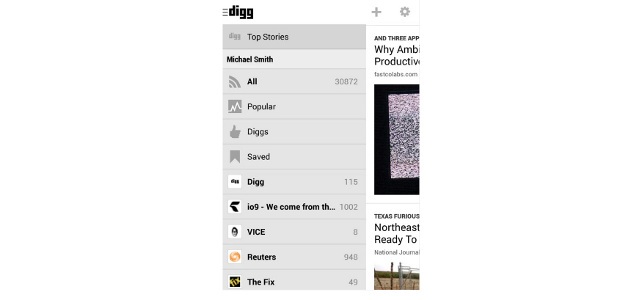 Digg is a social bookmarking websites where users can submit the stories published anywhere on the web. Based on the popularity and Diggs it receives, the story is ranked. The new Digg reader app for Android platform brings the Digg's Top Stories to the readers. Apart from that, users can always add other RSS feeds or folder in the Digg Reader. The user can choose to view the content in Text only and Web view.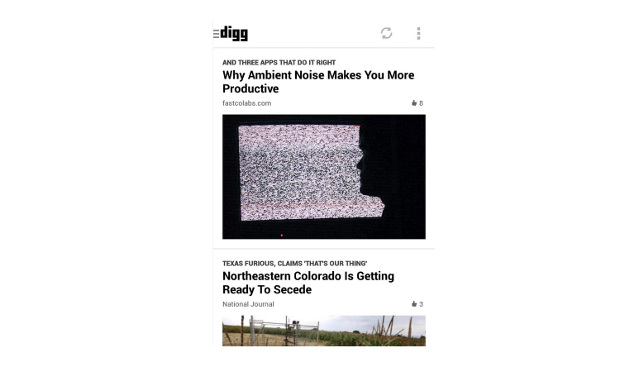 The Digg reader allows searching the Digg Top Stories and one can always save any story or send it to third party service such as Instapaper, Pocket or Readability. Stories can also be shared over the social networks, email, Dropbox, Google Drive, text or any other app that supports sharing. Best part is that users can log in to the Digg app using Google, Facebook or Twitter credentials.
Digg has tried to promote its slowly declining number of users with a content reader app. This the first version of the Digg reader app released for the masses. We expect Digg to add more significant feature in due course of time. Get the new Digg app for your Android devices from the sources