Most avid and even the casual gamers would remember Boulder Dash where you need to get rid of the stones or the boulders in the way of the player getting to the diamonds. The same game has been added to Android games catalogue and is now available for users.
The Android version is inspired from the original classic Boulder Dash game for Nintendo and gives the users the same old feeling. The game has been majorly divided in to five different stages out of which each stage has more than 30 parts and three totally different difficulty levels to play with.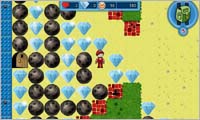 Boulder Dash is the first ever attempt by the developer First Star Software for the Android ecosystem and we expect many more such exciting game titles coming from the developer in the future as well.
The game is not just a singular game but a compilation of five Boulder Dash games out of which four are available through in-app purchases. The very first Boulder Dash app ever for Android includes the well known multimillion-unit selling original game from 1984.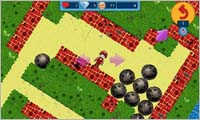 Along with all this, the game also gets a touch of the new technology as well. With the inclusion of Open Feint, users can complete with players from across the world online and tally their scores or they can also compete with a small group of friends. Options are available for users to play the way they want to.
Users who want to taste the action of this new age Boulder Dash action game can head straight to the Android Market through their devices or can alternatively access the application both online and on device by following the given link. Users will have to pay Rs 49.48 for buying the basic game after that they can purchase the following titles right from within the application.