Samsung has today announced that it will showcase three new projects developed from its Creative Lab programme at the Consumer Electronics Show (CES) 2018. The new projects include S-Ray portable directional speaker, GoBreath and Relúmĭnoglasses.
S-Ray
S-Ray or Sound Ray is the new portable directional speaker developed by C-Lab, which touts to replace your earphones. The directional speakers are designed in a very compact manner and have unique system module, which will help people to avoid using earphones for a long time. The speakers come with an option of Neckband, Handy and smartphone cover. This means that the speaker will offer focused listening experience by throwing the sound in one direction, which will eliminate the need for an earphone and one can listen to music quietly easily.
GoBreath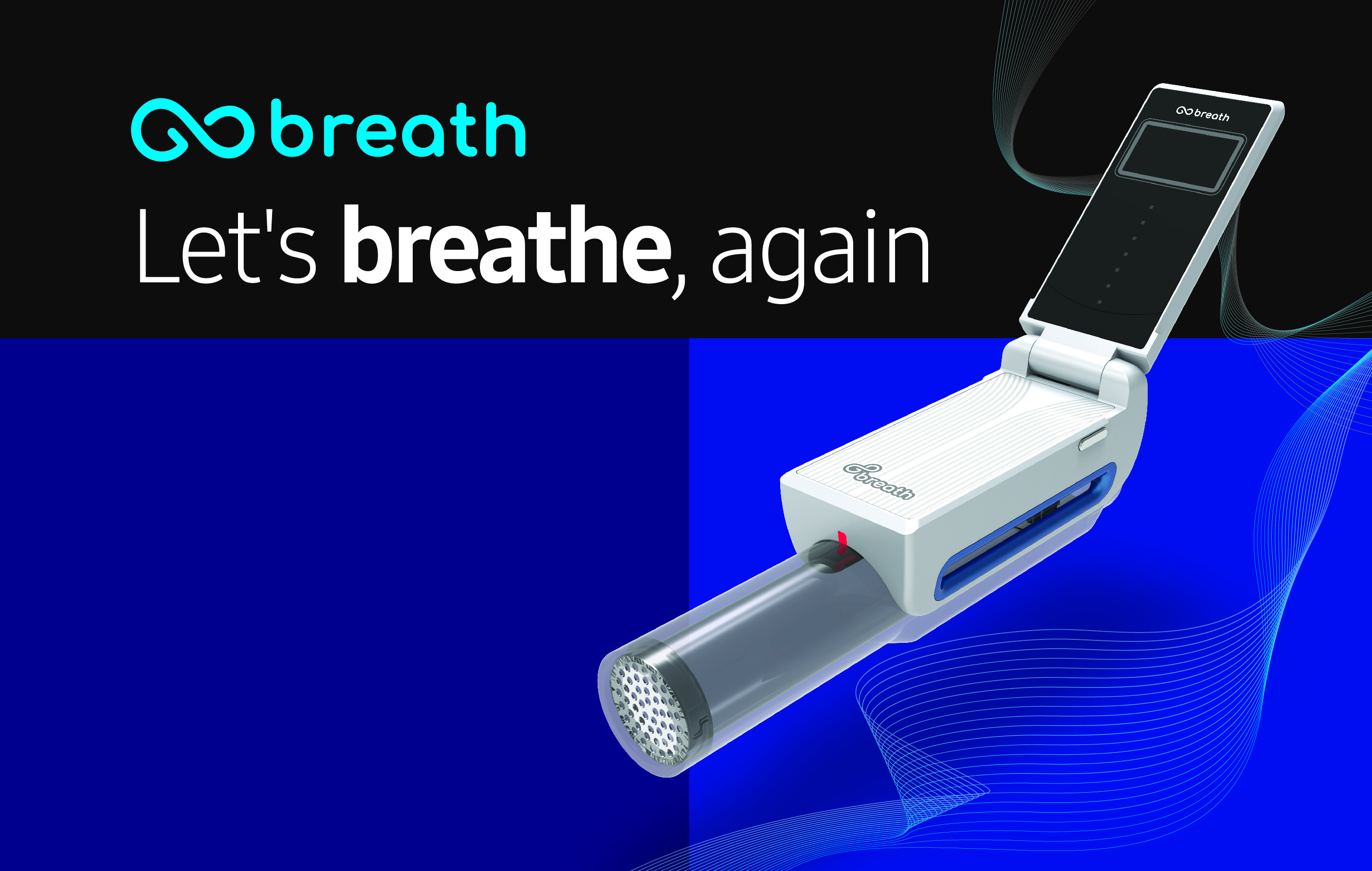 Coming GoBreath, it is meant for people who are suffering from lung damage. The concept was designed by a doctor at Samsung Medical Center and it basically helps patients recover faster, and consists of a portable device and mobile app that can teach patients basic techniques such as inspiration, coughing or deep breathing. Patients can refer to exercise guidelines and check how well their lungs have recovered through the app. GoBreath even offers a web and cloud service for doctors to help them monitor their patients' recovery progress as well as provide reminders to practice.
Relúmĭnoglasses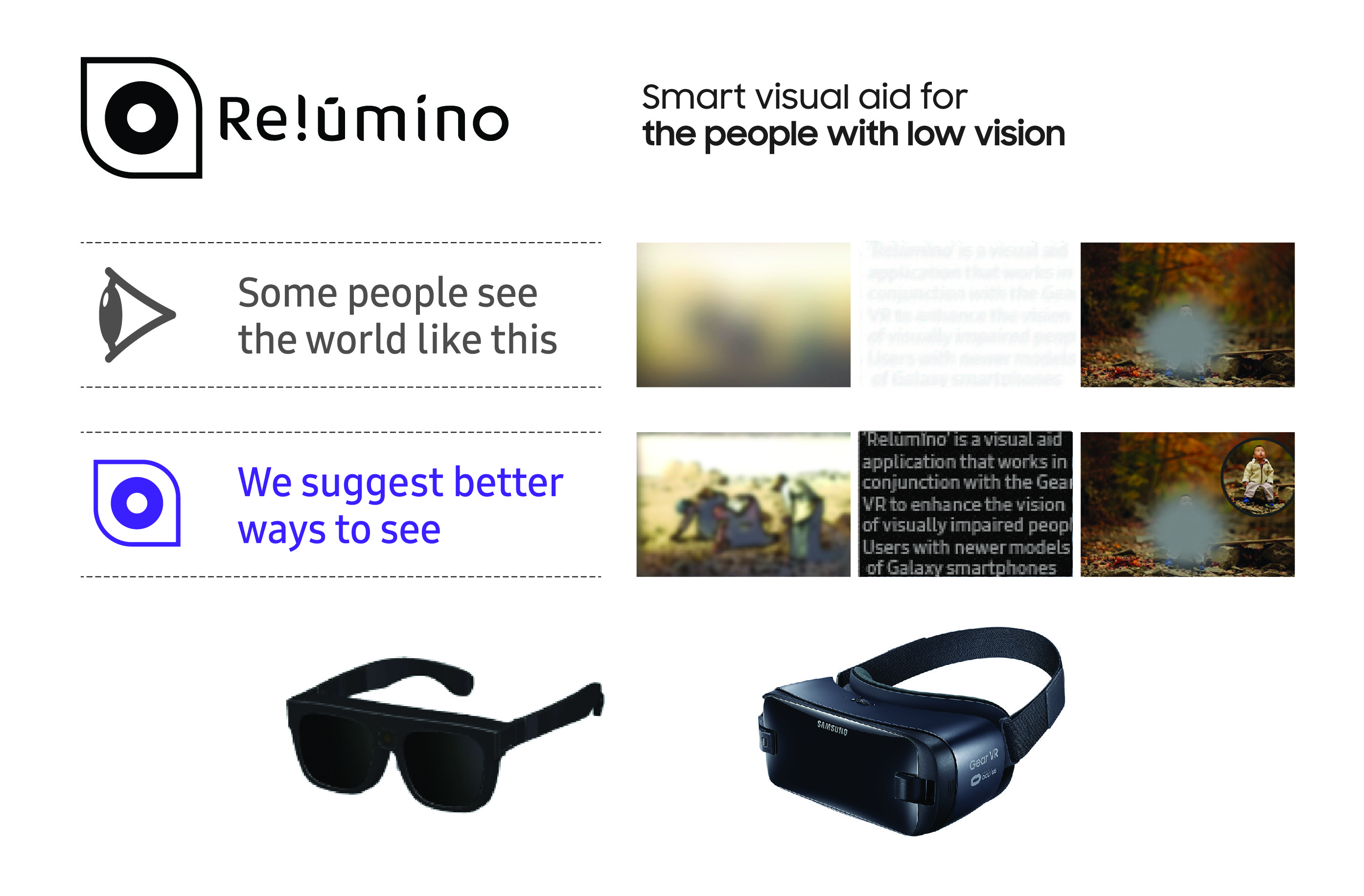 This is probably one of the most interesting concepts. The smart glasses is built on an app of the same name, which was introduced at the Mobile World Congress 2017. The glasses were subsequently developed to enable people with visual impairments to utilize the technology more comfortably and discreetly. The glasses work in conjunction with a smartphone, utilizing its processors and batteries, which makes Relúmĭno glasses light and comfortable to wear. The smartphone processes images from videos projected through the camera of the glasses and the processed images are floated into the display of the Relúmĭno glasses to help the wearer see things better.