International Consumer Electronics Show (CES), a major consumer technology-related trade show, was held for the first time in New York City in 1967. Since then, it has covered a long way.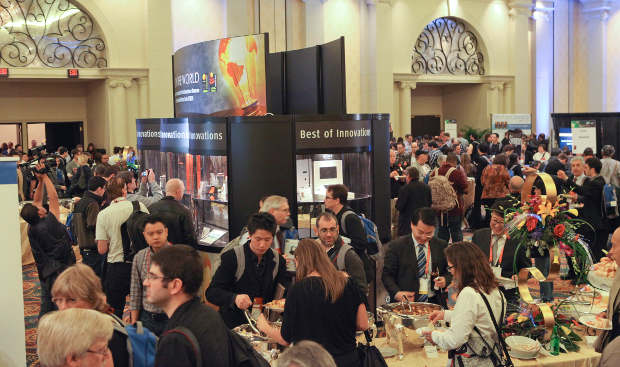 The event was shifted to Las Vegas Convention Center, Nevada, United States, from New York in 2005. It is not open to the public instead it attracts the "who's who" of the technology and related industries, including senior level executives from the entertainment, wireless and consumer electronics industries who have a say in the decision making body of their company to develop product for the masses or their target group.
This year CES 2012 kicked off in Las Vegas (USA) on January 10 and will continue till January 13. A slew of announcements vis-Ã -vis smartphones, tablets, processors have already been announced. Here we bring to you the announcements made is CES 2012 so far.
###PAGE###
Devices
Nokia formally announced its new Lumia 900 smartphone running Windows Phone OS. This Windows Phone running Nokia smartphone has everything packed in a 0.45mm thin polycarbonate unibody enclosure.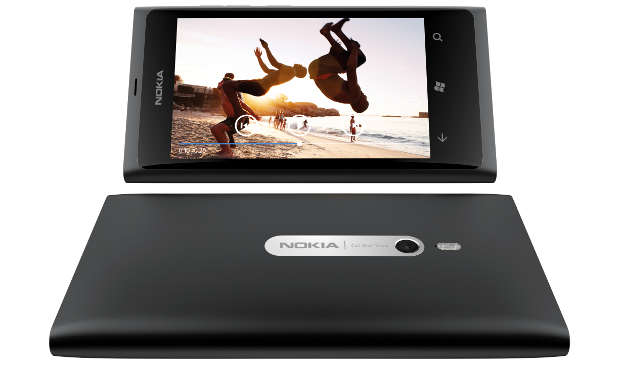 The Lumia 900 is first Nokia smartphone with Windows Phone with LTE network support and it will be launched in the USA though AT&T network exclusively. Inspired from the Nokia N9 and Lumia 800 design, the new Lumia 900 features a 4.3-inch Amoled ClearBlack display that looks brilliant. Lumia 900 weighs just 156.8 grams approximately.
###PAGE###
Chinese company, Huawei announced two new ambitious handsets &#151 Ascend P1 S and Ascend P1. Out of these two new smartphones, Ascend P1 S arrives as the thinnest Android smartphone with mere 6.68mm slim form factor while the Ascend P1 handset is 7.69mm thin.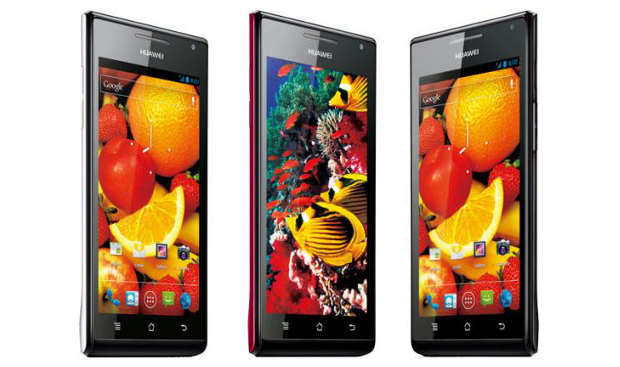 Lenovo showed a new smartphone, named Lenovo K800, with Intel's Medfield family processor it will be released first in China. The Lenovo K800 features a 4.5-inch touchscreen display supporting 720p HD native resolution. This smartphone comes with a new Intel Atom Z2460 mobile processor inside it.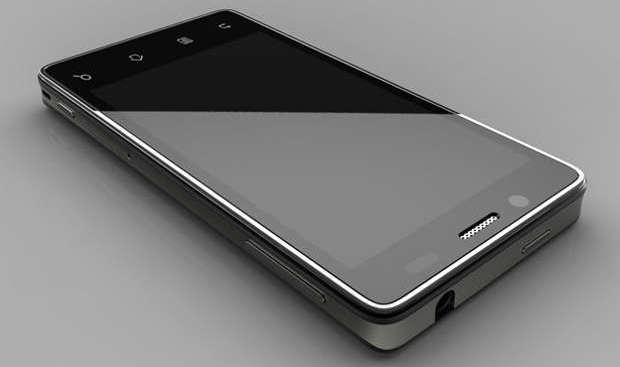 Lenovo also announced a new Gingerbread smartphone, dubbed S2. The smartphone has a rounded top and bottom. Lenovo has not announced the release dates or pricing of this smartphone. However, the company will make it available in China very soon.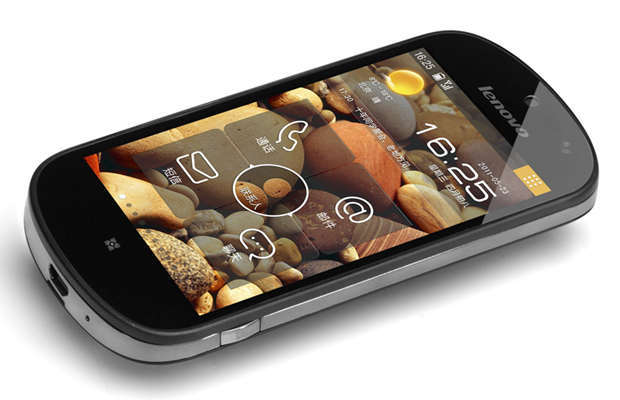 Lenovo S2 sports a 3.8 inch touchscreen display with 480 x 800 pixel (WVGA) resolution and rounded top and bottom edges. It houses a dual core 1.4 GHz Qualcomm Snapdragon MSM8255 mobile processor.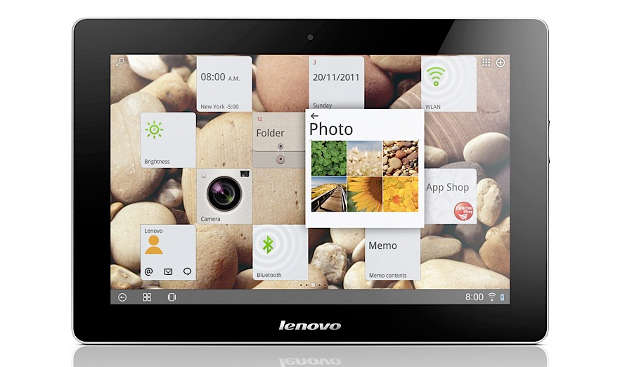 On the tablet front, Lenovo has announced two new tablets – IdeaPad S2 10 and IdeaPad K2, running Google Android tablet operating system. Lenovo has loaded Android 4.0 Ice Cream Sandwich on both new Ideapad S2 10 and IdeaPad 2 tablets. Both new IdeaPad tablets are successors of the previous generation IdeaPad S1 and IdeaPad K1 but with better hardware as well as software.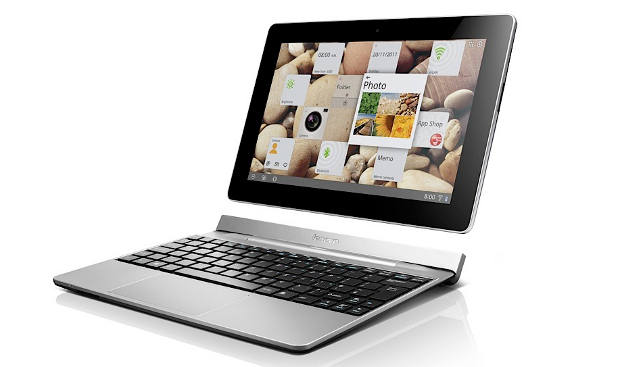 ###PAGE###
Acer was also seen in the action as it announced its first quad-core mobile processor and full 1080p HD native display bearing tablet &#151 Iconia Tab A700. It features 1.3 GHz Nvidia Tegra 3 processor and runs Android 4.0 Ice Cream Sandwich with custom Acer user interface.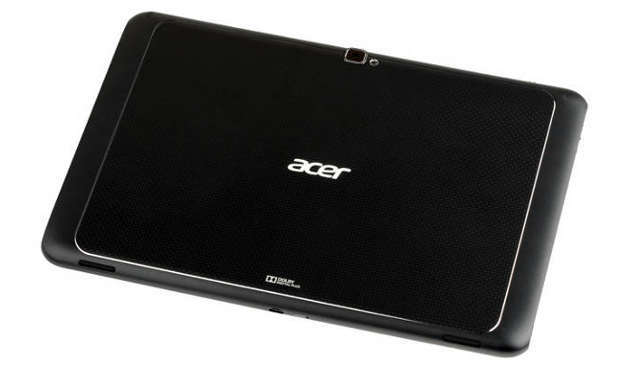 Sony Ericsson had also come out with its new Xperia S smartphone at the on-going Consumer Electronics Show 2012. Xperia S flaunts a 4.3-inch touchscreen display, a dual-core mobile processor and a 12 megapixel Exmor R camera. Sony Ericsson steps foot into the Near Field Communication stream arena with SmartTags feature in this Xperia S.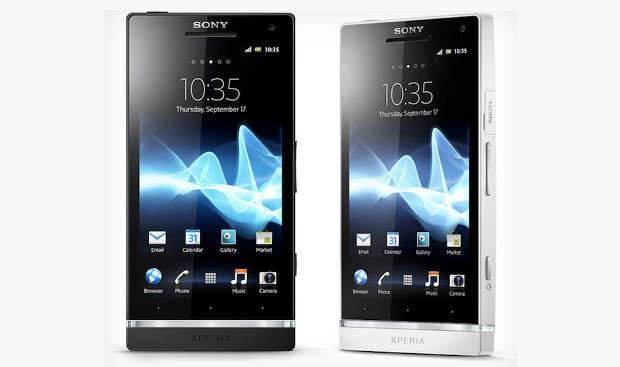 Sony, on its part, launched its much awaited Android powered portable media player, the Walkman Z1000. Moving beyond just music, Walkman Z1000 offers a big 4.3 inch LCD display with a resolution of 480 x 800 pixels, which gives near perfect viewing for videos and pictures.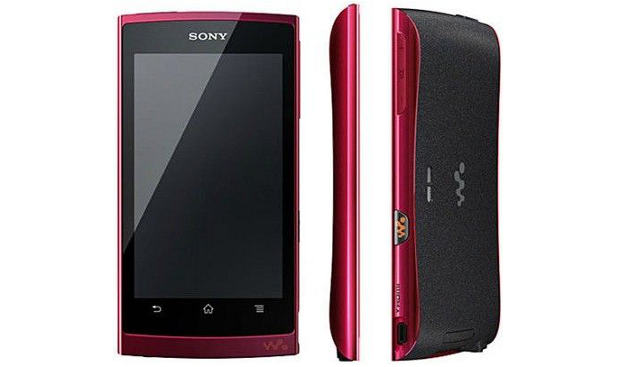 The Sony Walkman Z1000 is also DLNA capable and allows users to play multimedia content on a variety of DLNA enabled products such as network music players, WiFi enabled televisions and photo frames, as well as wireless speakers and home cinema systems, without the use of wires.
###PAGE###
HTC joined the party with the announcement of its first LTE network supporting Windows Phone handset &#151 Titan II. It is the first Windows Phone operating system based smartphone to arrive with a 16 megapixel camera and LTE network support. This handset is set to be launched in the USA exclusively with AT&T connection in coming few months.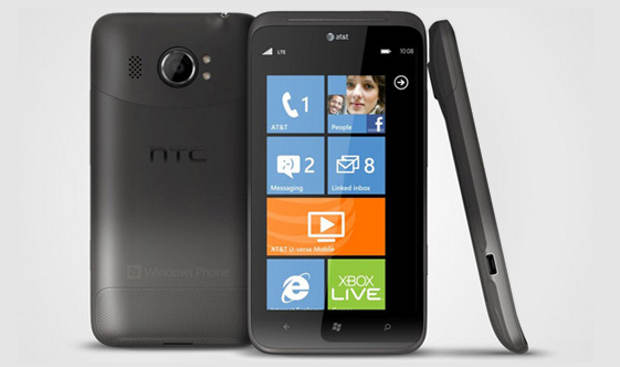 Titan II is powered by Nvidia's Tegra 2 mobile dual core CPU that allows it to browse the web fast, run video games and full HD 1080p video. Along with that, this device is based on Google Android 2.3 Gingerbread operating system, making it ready to access all multimedia applications available on the Android Store.
Motorola also introduced two new smartphones running Android 2.3 Gingerbread. The new Motorola Droid Razr Maxx is basically a better version of Droid Razr XT910. Both these smartphones come with Android 2.3 Gingerbread and can be upgraded to Android 4.0 Ice Cream Sandwich update that is due in few months.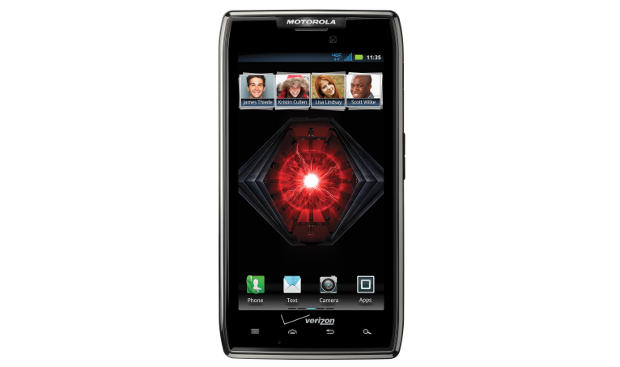 ###PAGE###
Tokyo based electronic equipment manufacturer, Toshiba, announce the world's slimmest tablet Toshiba Excite. This new tablet will take on slim tablets like Samsung Tab 7.7 and Apple iPad 2.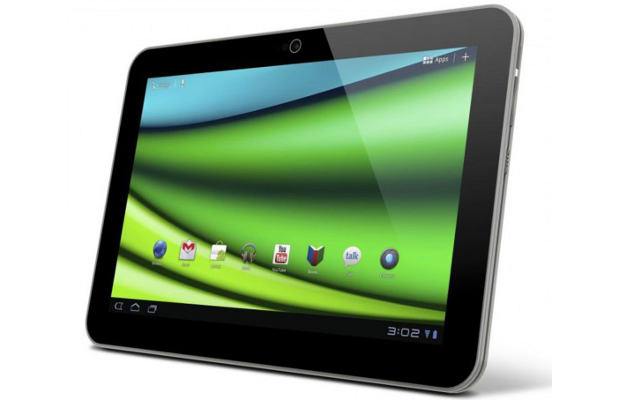 Toshiba Excite features a 10.1 inch LED backlit LCD display with WXGA (16:10 ratio) resolution of 1280 x 800 pixels, a 5 megapixel rear camera and a 2 megapixel camera in the front. To power all this, the tablet features a 1.2 GHz TI OMAP 4430 processor coupled with 1 GB of DDR 2 RAM.
It will have Android 3.2 Honeycomb operating system, which we hope will be replaced with Google Android Ice Cream Sandwich. The Excite will have 64 GB of internal memory along with an expandable memory of up to 32 GB via microSD card.
Nvidia, the popular graphics and mobile chip solutions provider, announced its latest touch technology, Direct Touch, for devices based on its Tegra 3 processors. The Direct Touch technology allows applications to recognise touch and gestures, resulting in better and smoother actions when coupled with the latest quad core processor and a speedier graphics engine.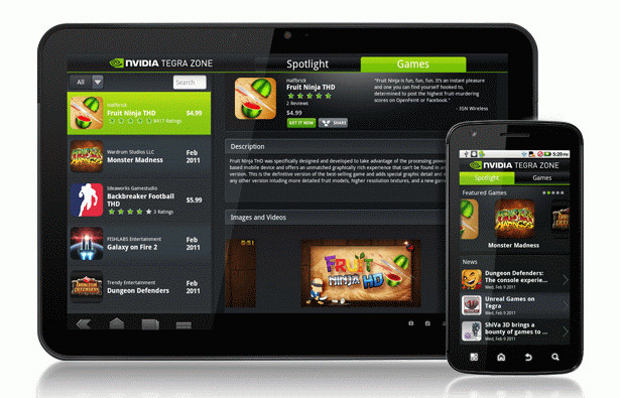 Apart from that Nvidia showcased a 7 inch tablet, which the company claims has identical hardware specs to the Transformer Prime tablet but with a much pocket friendlier price tag of almost Rs 13,000. The device is being manufactured by Asus but has not been named so far.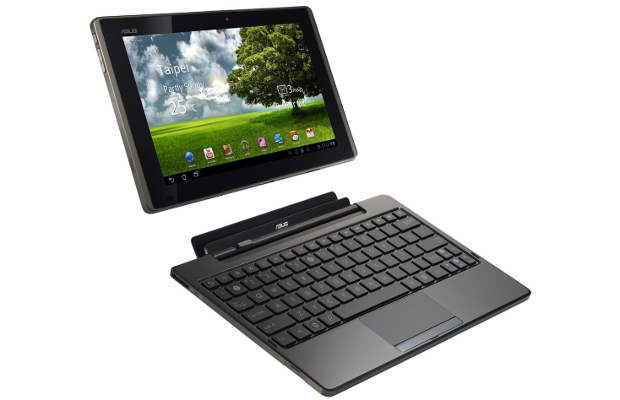 ###PAGE###
Razer, gaming products maker, has demonstrated a unique PC gaming tablet, a hybrid concept device named Project Fiona, at the CES. Intended purely for immersive PC gaming experience, the tablet accommodates two joysticks on each side and houses powerful hardware.
Razer's Project Fiona houses Intel Core i7 family mobile processor and features 10.1-inch touchscreen display with 1280×800 pixel resolution. The user interface supports multi-touch and there are no other details on the processor model or chipset used. However, Razer does emphasise on the audio quality support of the Fiona tablet, which has Dolby 7.1 Surround Sound certified by THX.
In the on-going event international camera and eyewear brand, Polaroid announced its entry in to the Android market with the launch of its first ever Android based tablet.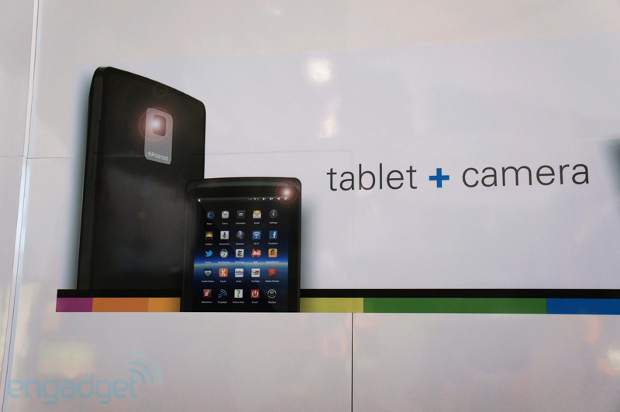 The Polaroid SC1630 tablet features a high definition 16 megapixel camera with built in 3X optical zoom, which is by far the highest ever resolution supported by any Android device announced worldwide.
Viewsonic on its part announced three models – ViewPad E70, ViewPad 10pi and ViewPad 10e &#151 at the CES event along with a dual SIM based Android smartphone – the Viewsonic ViewPhone 3.
The ViewPhone 3 is a dual SIM based Android smartphone based on Android Gingerbread 2.3 operating system with an 800 MHz processor and a 3.5 inch display.
The ViewPad E70 features a 7-inch display and runs on a 1 GHz processor with the latest Android Ice Cream Sandwich operating system. While ViewPad 10pi is a dual-boot capable tablet featuring Android 2.3 Gingerbread and Windows 7 Professional. So users can choose to use any of the given operating systems as per need and requirement. ViewPad 10e also features a 10-inch display with 1 GHz processor and Android 2.3 Gingerbread.
###PAGE###
Operating System
Research In Motion (RIM) formally announced the BlackBerry 7.1 OS update for its smartphones at the CES event, bringing in some much demanded features like mobile hotspot, WiFi calling, universal search etc to the operating system.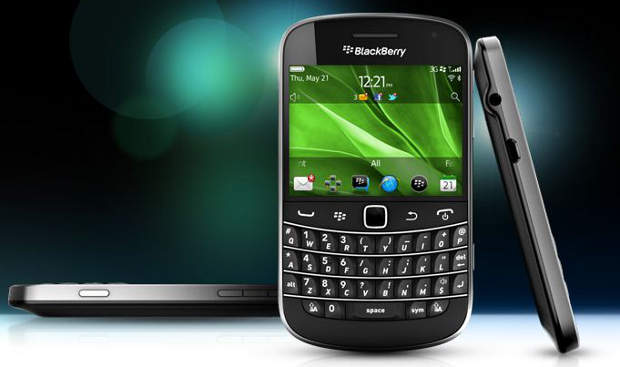 RIM has also introduced a BlackBerry Tags feature that involves using a Near Field Communication chip in select handsets. RIM will be rolling out the BlackBerry 7.1 OS update in phases and Indian users may have to wait a few weeks.
###PAGE###
Apps
Nuance Communications, a US-based multinational software developer that provides speech and imaging applications, has announced its latest innovation for Android devices at the Consumer Electronics Show in Las Vegas, USA.
Named Dragon Go, the service allows users to access mobile content simply by using their voice from over 200 trusted and reliable sources that include AccuWeather, Ask.com, Bing, Dictionary.com, ESPN, Facebook, Twitter and Wikipedia, to name a few. The software application searches local as well as international data on the basis of what users say.


On the second day of CES Global mobile phone and consumer electronics manufacturer, Samsung was all set to challenge Apple's Airplay, which allows users to stream music wirelessly over WiFi or an Ethernet connection, with its very own Swipeit.
Like Airplay, Swipeit allows supported devices to stream media content including audio, video and pictures right from the Android based smartphone or tablet to a Samsung smart television without having the need of wires.