Celkon today announced the launch of its multi-lingual phone, C76. This multimedia phone is equipped with 8 regional Indian languages and is priced at Rs 1,899.
Commenting at the launch, Y Guru, Chairman and Managing director, Celkon Mobiles said "The launch of C76 is another milestone for the company. We at Celkon have always catered to the increasing needs of mobile phone users. Introducing a multi-lingual phone will reach out to the majority people spread across the regional boundaries. This will enable users to send Text messages in their respective Mother tongue and perform other linguistic activity."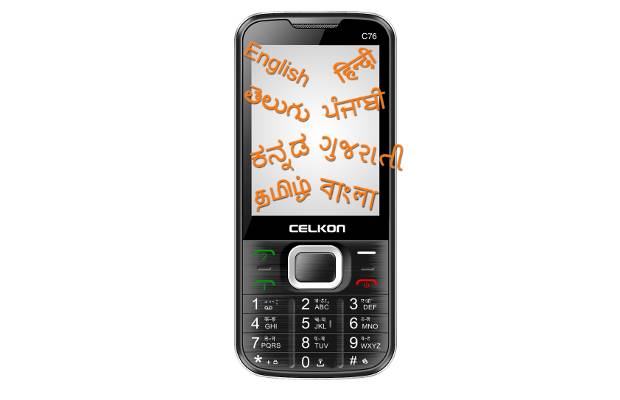 The Celkon C76 comes with wireless FM, 2.8 inch display, dual SIM, 1.3 megapixel camera, Bluetooth, audio-video player and WAP/GPRS. It is powered by a 1400 mAh battery.
But the chief attraction of Celkon C76 is its support for Hindi, Gujarati, Punjabi, Bengali, Tamil, Telugu, Kannada and English. It comes with 16 GB expandable memory support. The handset is available in Chocolate & Silver and Black & silver variants.
Celkon also plans to launch smartphones with similar regional language support in future.