Mobile phones are evolving at a much faster pace than anticipated, with new technology adding a variety of features and functionalities to devices. Here we have some phone concept designs, which envision a future in which mobile phones will be made of flexible Amoled displays that can be worn like cloth, and will be self-repairing and recharging devices that lives on solar energy.
There are millions of concept designs available online but not all of them are recognized &#151 some are too futuristic while others are just weird. Nonetheless, all this is the result of a vision and many will likely go on to become revolutionary new concepts.
We scouted for the best, most realistic mobile concepts that might soon become reality.
Nokia Morph concept by Nokia
Nokia Morph, a major sensation in 2008 when it was revealed, is still among the hottest concepts as far as cell phones go. The product of a joint study into the future of mobile phones by Nokia and the University of Cambridge's Nanoscience Centre, Nokia Morph takes the mobile phone a long way into the future.
The best part of the device is its flexible OLED display that allows it to be worn on the wrist or held in the hand, while it can even be used as a tablet.
In terms of hardware nothing major was revealed in 2008 but now it is believed that the device will utilise ambient light to power a photo sensitive display that will convert light falling on it into energy.
Designer Alexei Mikhailov's iPhone 5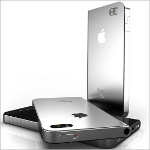 With the iPhone 5 set to hit markets by the end of this year, many designers have come up with their own concepts for the device.
California&#151based Alexei Mikhailov's concept for the iPhone 5 would make it look a lot like iPhone 4 except for its curve. The phone would have a full metal frame and glass body. With Apple eyeing rounded corners for devices, such a device might be in the making.
Android flip phone concept by Kristian Ulrich Larsen
Till now no one other than Sony has thought of having a multi-screen device based on Android. The device concept by Kristian Ulrich Larsen utilises flexible independent displays in a flip phone giving users a greater level of freedom and ease of use.
The phone's feather touch or capacitive keys and accents are embedded with OLEDs that can be controlled by users to emit the colour they want &#151 a utility useful for both men and women. A stainless steel wire mesh keeps the screens intact while giving it much needed sturdiness as well.
Google Nexus 3 concept by Leonardo Ferraz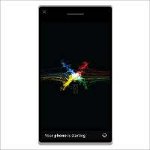 Google Nexus 3 is another much&#151anticipated phone among millions of fans around the globe. Amidst all the bets around who will manufacturer the next Nexus device after Samsung, Leonardo Ferraz has presented a design that might be somewhat closer to what the next Google Nexus might look like.
The design seems to be inspired from multiple phone brands like the side panel buttons are from iPhone 4, the button-less front is from LG, and the back design is inspired by Motorola Milestone, but the entire concept looks nice and provides a greater level of detail in terms of hardware specs as well.
The next Nexus device is expected to boast a quad core Nvidia Tegra processor code named Kal-Al, i.e. superman. Along with 64 GB of internal storage like the iPhone has, the concept Nexus device will have an 8 megapixel camera with Xenon flash and a high definition touchscreen display.
Note: The devices mentioned here are merely concepts developed for showcasing creativity and don't refer to real products.